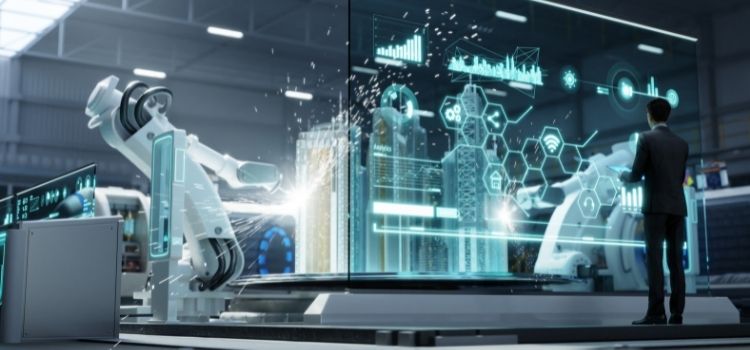 Undoubtedly, job seekers use different sourcing tools to a reach the desired workplace; such as social media platforms and online job boards. Although, these sources are useful to collect the top talent, they often deliver an overwhelming amount of unstructured data, which can become a nuisance for the recruiters and Human Resources managers. This is when your company requires some top Applicant Tracking Systems (ATS), which enables you to centralize as well as make sense of all the recruiting data.  There are factors that should be considered when selecting the most effective Applicant Tracking Systems (ATS) for your company's needs. An example would be, does the Applicant Tracking Systems (ATS) meet the needs of your team? Do you need a system that can manage countless amounts of job openings and unlimited users? How significant is it for you to have your system well-integrated with your business website and email contacts? From streamlining recruitment processes to enhancing HR operations, Applicant Tracking Systems and HR Solutions play a pivotal role in modern workforce management. In addition, Custom SaaS Development offers tailored software solutions to meet unique business needs and requirements.
 Brief Comparison of Top Applicant Tracking Systems
There are a number of factors to consider when making your selection from the suitable top Applicant Tracking Systems (ATS) for your company's needs. To help you choose the best recruiting software for your hiring needs, RecruitBPM has outlined a list of top 16 applicant tracking systems for 2022.
1. RecruitBPM
RecruitBPM was developed in 2012 as a Business Process Management (BPM) software, combining core functionalities of an applicant tracking system, recruitment management, and CRM systems into one integrated solution. It gives particular importance to transforming the users' recruiting experience by streamlining and organizing candidate sourcing, allowing them to discover the best candidates in the shortest time possible. This recruiting software includes strong features counting a cutting-edge applicant tracking system, social recruitment, career portal, calendar and schedule management, contact management, and constricted security protocols. It also offers a vast variety of reporting tools and a mobile-friendly app to enable the recruiters, HR managers, salespersons, and head hunters to access their data anytime anywhere.
RecruitBPM gives you total control over your applicants' complete recruiting lifecycle, from receiving the resumes to hiring. Robust parsing engine enables the HR professionals to collect all the data they need from candidates' resumes, saving them from spending hours and hours of their time on reviewing and evaluating them. This parsing capacity of RecruitBPM eradicates the requirement of closely reading resumes to decide whether the applicant is good for the position thereby offering enhanced hiring efficiency. RecruitBPM also has been successful in securing Easiest to Use Award in 2021 by G2. It is also awarded by G2 Crowd with The High Performer for winter 2022, Fall 2021, and spring 2021.
2. Oracle Taleo Cloud Services
Taleo; a cloud-based talent management software was developed in 1999 as Recruitsoft and changed its name to Taleo in 2004. Later it was acquired by Oracle in February 2012. Initially, it was a recruitment software vendor, gradually they extended the software into other fields of talent management. Given its strong social media analytics potentialities, Taleo is considered to be a leader in talent management and among the top Applicant Tracking Systems.
There are two versions of Taleo suite offered by Oracle, one is for enterprises and one is for small to mid-sized businesses (SMBs). The suite includes modules for sourcing, recruiting, onboarding, talent retaining, talent management and social media recruiting. What differentiates Oracle Taleo Cloud services from other recruitment software is its use of social media networks as a sourcing tool. Social media recruiting makes it easy to access job applications through mobile devices, which leads to increased employee referrals.
3. Greenhouse Software
Founded in 2012, Greenhouse Software is a leading enterprise talent acquisition software. Its solutions include Greenhouse Recruiting, which aim to support the talent acquisition teams to discover top candidates and bring improvement in the hiring process. This talent acquisition software offering mobile applications for iOS and Android users accommodates global, creative, education, technology, healthcare, finance, and many more business fields. It has been successfully securing numerous awards counting #1 Best Place to Work by Glassdoor, Forbes Cloud 100, and Talent Acquisition FrontRunner Leader by Software Advice. All this has served to list Greenhouse Software among the top Applicant Tracking Systems list.
Getting a lot of recognition in a short time Greenhouse was ranked as #2 in Crain's New York Best Places to Work 2018. It was also ranked in the Inc. 5000 2018 Fastest Growing Companies, and Deloitte's 2018 Fast 500 North American Technology Ranking.
Greenhouse is worth your investment due to the fact it enables you to manage both existing and potential employees. It will let you control and evaluate the performance of existing employees. During the hiring process, they offer an interview kit, which lets you score the applicants and do a comparison.
4. iCIMS Talent Acquisition
iCIMS Talent Acquisition developed in 1999, is an onboarding platform with plentiful features, including the branded career portal. The customizable career portal allows applicants to search for job opportunities. This platform offers businesses and companies the tools and functionalities they require to enhance and streamline their talent acquisition process without compromising on the quality and skills of the applicants. This talent acquisition software enables the employers to have quality hires, improved hiring process, engaging the right talent and following the key metrics all with the help of one powerful application. Other prominent features of iCIMS include social media distribution, career site search engine optimization (SEO), and job board posting. Besides the popular social media networks, iCIMS social media distribution feature expands the reach of recruiters and HR professionals to more than 300 other social media outlets. It has eventually made iCIMS standout among the top Applicant Tracking Systems.
iCIMS is recognized as one of the largest Software-as-a-Service (SaaS) providers of top-class talent acquisition and management software. Having more than 10 years experience in talent management and acquisition business, iCIMS is fairly famous for its services. Currently, it is being utilized by more than 3,200 international businesses and companies.
5. Bullhorn
Bullhorn was originally a freelancer's platform with an aim to help them in finding and collaborating work. However, in 2001, they changed their focus to developing a CRM software for different business fields. Initially, Bullhorn had been focusing on providing software-as-a-service (Saas) to the third-party recruiting and staffing agencies, letting them handle their day-to-day business operations through a single web-based platform. Bullhorn's cloud-based CRM solutions include data capture and customer insight technology which enables the users to have the most recent and powerful information at their fingertips, letting them have everything they require to win over the customers and keep them pleased. In short, Bullhorn has developed itself up to the apex to be counted as one of the top Applicant Tracking Systems.
6. SmartRecruiters
Established in 2010, SmartRecruiters as a recruiting software is developed for the tech-savvy HR professionals, offering everything they require to attract, select and hire the top talent. Its wide-ranging recruitment marketing tools let the users develop new opportunities internally and externally. The selection tools it provides let the recruiters and HR managers experience strong applicant tracking, geared up with vast partnership tools to identify the best candidates for their organizations.
The features of this smart and one of top Applicant Tracking systems software include digital offer management and pre-integrated on-boarding, which let your team seamlessly welcome the new hires. It also allows a smooth search through your own growing database for your hiring needs. What makes SmartRecruiters different from other recruiting software is its own SmartAssistant application, industry's first and only indigenous AI-powered recruiting service, a smart and intellectual assistant to help find the right talent for your company. This recruiting application assists the users to remove bias by allowing the recruiting teams to align faster and discover the best applicants efficiently with data science supporting the selection process.
7. JobDiva
Founded in 2003, JobDiva as an online applicant tracking software is designed for hiring managers and other professionals related to staffing and recruiting industry. This recruiting software lets you manage all of your job candidates through smart filters and analyzers to facilitate you to hire the best employee for your company. This recruitment software is functioning in many parts of the world and has some prominent customers as its recognition. Used by more than 20,000 HR professionals, JobDiva has successfully secured a significant place in the market of top Applicant Tracking Systems due to its versatile features.
What makes JobDiva worth your investment is its presence on the top national and international boards all over the world to make certain that you can discover the top talent for your organization. It is due to these services that this recruiting software has been successful to earn recognition and awards for many years.
8. Workable
Workable is a cloud recruiting platform developed for different industries. It is a one-in-all recruiting software to find, track, and evaluate candidates. Large organizations like Porsche, Sears, Deloitte, Upwork and many more have been using this as one of the top Applicant Tracking Systems to build their teams. Besides large companies, mid-sized industries and startups also use Workable to meet their needs. When it comes to selecting the right candidate, Workable is quite helpful. You don't need to develop a shortlist of suitable applicants. Instead, Workable lets you select the best applicant from a shortlist and assists you to invest your time in assessing the real prospects. Unlike other top Applicant Tracking Systems, Workable doesn't require any installation, setup fees, or learning curves. Therefore, you can use this software right away. It also streamlines and helps with the time-consuming activities, for example, browsing, screening, and organizing the applicants.
9. Jobvite
Founded in 2006, Jobvite is developed as recruitment management and a competitor to existing top Applicant Tracking Systems. It gives the recruiters and HR professionals complete control over their hiring process. The key function of Jobvite is the streamlining of entire process while enabling the recruiters to match the right fit candidates. Different from the typical talent acquisition tools, this recruiting software comes with features and capacities that deal with the requirements for modern recruiters, including social and innovative abilities. It aims at organizing the hiring workflows and modifying them to make sure that they meet your recruitment requirements and essentials. With its two-way calendar integrations with Microsoft Outlook and Gmail, scheduling is not a problem for the HR professionals anymore. This recruiting software also implements an advanced social networking approach which enables the recruiters to easily share jobs and opportunities, making it fast and far-reaching.
What is different about Jobvite and other top Applicant Tracking Systems is its capability to streamline the hiring process by automating the time-consuming tasks including applicant screening, email and resume parsing, job postings are a few to name. It also customizes the recruitment phases so that the recruiters have those candidates meeting their specifications.
10. BambooHR
BambooHR developed in 2008, is an online human resource (HR) software offering an end-to-end solution for staffing and recruiting management. This software offers a user-friendly platform to small and mid-sized companies. It allows them to migrate their recruiting data from complicated spreadsheets to an advanced Human Resource Information System (HRIS). The HRIS is customizable according to the hiring needs. With this software, recruiters and HR managers can spend their efforts and valuable time on more important activities. Among the list of Top Applicant Tracking Systems, BambooHR stands tall in its ability to maintain the lifecycle of applications. It also offer strategic personnel intelligence, such as employee retention and turnover rates.
The most attracting thing about BambooHR is seamless and advanced user interface appearance, along with a distinct color template making it more pleasant to use.  However, what makes this HR software is its wide-ranging feature suite unlike other top Applicant Tracking Systems available in market. It exclusively offers all relevant HR functionalities, employees data modules, tracking abilities, and innovative reporting tools. This software employs a stripped-down procedure to track the performance of the recruiters or companies.
11. IBM Kenexa
With IBM Kenexa, IBM Smarter Workforce Institute offers a smartly designed talent management solution. The key objective is to enhance HR departments' recruitment capabilities as well as engagement with existing employees. With this smart talent acquisition suite, companies are enabled to attract applicants with the matching set of skills and qualifications for the open positions. The HR professionals can involve the applicants instantaneously to evaluate whether they are well-suited for the job, or are compatible with the staff, and the company. Moreover, the software also helps HR managers with the onboarding of new hires. Additionally, IBM Kenexa's capacities include the training and progress of an organization's employees. Hence, the companies don't have to hire new talents. Instead, they can enhance the abilities of the existing employees for the development of the company.
IBM Kenexa Talent Acquisition Suite is different from other top Applicant Tracking Systems as it quickly pinpoints the best fitting applicants utilizing assessments strengthened with IBM Watson™ analytics. It is also very user-friendly, as a majority of HR professionals can utilize this application without training.
12. Zoho Recruit
Zoho Recruit is among the prominent top Applicant Tracking Systems and recruitment management platforms. Mainly, the startups and small to mid-sized industries use this solution.  This software solution offers a variety of customizable features. It is suitable for the beginners as well as professional users. Moreover, it works completely  on cloud approach yet it is mobile-friendly. This software offers its users robust tools to help them with publishing job openings, sourcing candidates, and evaluating resumes. Besides this, Zoho Recruit also includes a vast range of back-office tools.  These tools include document collaboration, automated workflows, and territory management. The purpose of these tools is of facilitating its users to make their overall operations more competent. Furthermore, it also offers security options that let the users keep their confidential data secured from hackers and cyber-criminals. This particular feature has made Zoho Recruit a part of top Applicant Tracking Systems.
Zoho Recruit offers the users a list of active job openings and presents them in chronological order with open fields. This helps the users to make a quick submission. It also enables HR professionals to choose criteria for their candidates to respond to; then it automatically knocks out the misfit applicants.
13. Breezy HR
Breezy HR is an advanced and well-developed HR software for small to mid-sized and large corporations. Every so often defined as the 'miracle of intuitiveness', it combined all the best practices in HR management and hiring. It has offered a system where the HR professionals can get the most out of collaborative recruiting. Thereby, it modernized the employee management to such a level that they might not believe to be possible. Hence, among other top Applicant Tracking Systems, Breezy HR offers higher integration and friendly user interface. Combining perfect efficiency and abundant practical features is the basis of such integration. Few of such features are hard to find in any similar HR software.
What is for sure likable about Breezy HR is the way it balances between competence and value. Small and mid-sized companies can utilize all the important features at the reasonably fixed price. Whereas, the larger companies can use the quote-based enterprise pricing. That's because this HR software prioritize to deliver the needed functionality at the price different companies can afford.
14. JazzHR
Introduced in 2009, JazzHR is one of the top Applicant Tracking Systems. It enables the HR professionals to search and hire the top talent for companies. It's an all-inclusive solution with proficient managing tools that make the recruitment process stabilized and uncomplicated. From job posting to hiring, it includes all the features and tools to facilitate the recruiters and HR managers. Besides optimizing the recruiting process, HR professionals can design customized workflows based on their requirements . Its career portal feature let the companies develop professional profiles to help them attract the top talent. JazzHR is both desktop and mobile friendly software. Hence, it offers the feasibility of managing the recruiting process from office or any other location. With its interview software, HR managers can easily do online interviews with the candidates.
The best part of this recruiting software is the intuitive reporting tools it offers. It offers compliance reporting tools to its users.  This tool can ensure that the companies always abide by the legal matters and have accessible recruitment reports. Jazz HR has a custom report builder which let the users develop their own reporting formats.
15. Lever
Lever presents itself among the category of  web-based top Applicant Tracking Systems. The companies of any kind and size are welcome to use this software solution. It simplifies the recruiting and hiring process while making sure that the companies hire only the best applicants accessible. This is made possible with the software's automation, administration, and reporting features. It lets the companies receive more inbound job application, increasing the potentiality of achieving more hires in less time. The main features of this software comprise job requisition management, task creation and delegation, candidate search, email templates, and reporting.
The best part is Lever offers a LinkedIn plugin. It enables the recruiters to access and collect details from applicants' LinkedIn profiles. It can in turn directly import these profiles to Lever's database. This plugin is also accessible for hiring managers and other hiring staff. It lets them develop referrals and save time by eliminating the need to contact applicants individually. This unique plugin feature distinguishes Level from other competitors among top Applicant Tracking Systems.
16. ApplicantStack
ApplicantStack belongs to the list of cloud-based top Applicant Tracking Systems. It is designed to help the companies of different sizes to have improved recruiting, screening, and hiring of new employees. It offers a user-friendly platform for the users to let them create job listings.  Custom-built platforms later carry these job postings. In other words, it provides improved visibility for the listing as well as maintaining employer's brand. This recruiting software also lets the users develop a questionnaire or sift through the resumes and cover letters. It helps recruiters to discover qualified applicants using specific keywords highlighted by the platform.
An interesting fact is that a smart team of HR professional, developers, and recruiters are the creators of Lever. The objective of Lever is to provide advanced human resource technology to companies of all sizes. Introduced in 2009, ApplicantStack has become one of the rapidly developing HR and top Applicant Tracking Systems available.
If you are looking for customizable solutions for your corporate needs from the stack of above mentioned top Applicant Tracking Systems, RecruitBPM welcomes you. It not only provides you with a well integrated platform, but also offers a free demo which you can access here.