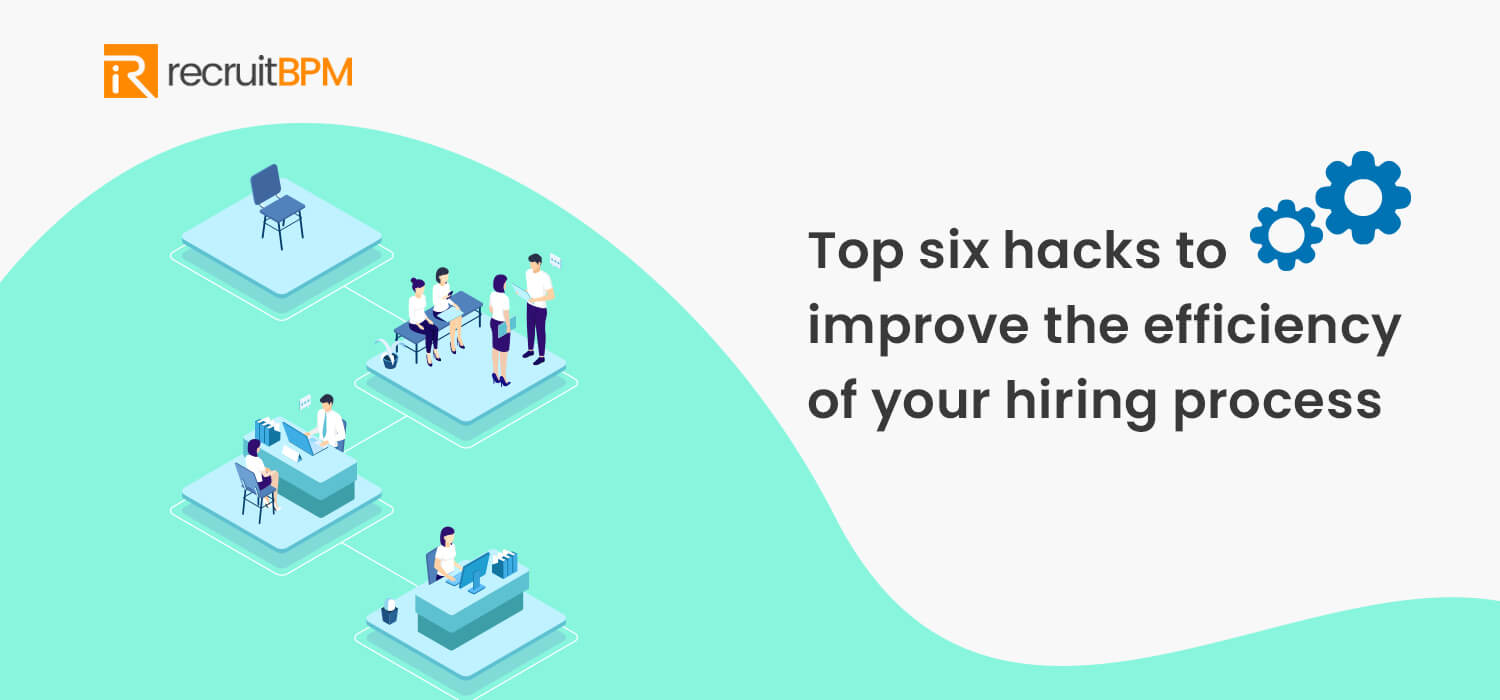 Employee selection is the most important process for HR in any company. Thus, it is essential that it be done with due diligence and assiduity. Recruiting some unfit employee could cost you time and money which hampers recruitment process. Settling on a poor employment choice might set you back or more than that, your clients may begin leaving you for good. Human resource planning is the point at which an organization chooses the number of workers they are hoping to recruit and the ranges of abilities they expect of these representatives. The organization should then contrast its requirements with the normal number of qualified applicants in the work market. If your recruiting and onboarding takes place in-office, then continue reading to learn how to improve your hiring process!
The enlistment period of the employment interaction happens when the organization attempts to arrive at a pool of candidates through work postings, work references, commercials, school grounds enrollment, and so on. Candidates who react to these actions then, at that point, come in for interviews and different strategies for evaluation.
Fortunately, there are a few viable hacks that help cut down on both expense and time consumption, while expanding your shots at finding qualified candidates. Here are the top six hiring hacks you can execute today to make a smoother, more effective hiring process.
Create an Effective Job Description and Advertisement
If you need top-level leaders in the market for possible workers, ensure your advertisement is faultless. Usually, it is something that the candidate is more interested in when applying for the job.
The job description is basically the details of the job with the purpose, duties, and responsibilities, and required qualifications. It ought to precisely mirror the duties of the position. When elegantly composed, it delivers a sensible image of a task and answers the question, "What does the individual in this job really do?".
It does not just depict the position's obligations, it sets the establishment for selecting, creating, and holding ability and makes way for ideal work execution by explaining duties, anticipated outcomes, and assessment of execution.
An effective job description contains the accompanying segments: work title, work reason, work obligations and duties, required capabilities, preferred capabilities, and working conditions.
Make Use of Right Tools
Application of AI for screening is a more effective way of tracking the changes and selecting a suitable employee. It also helps to remove the biases in the process. Likewise, Chatbox is another way of improving the hiring process. What it does is basically help HR enable better communication with the candidate.
Sourcing tool is another example. A sourcing tool is anything you use to assemble and build your pool of competitors. They're useful to organizations that effectively sustain applicant pools regardless of current openings. At the point when openings do emerge, these organizations definitely know the sort of individual they need to enroll and they have a pool of expected possibilities to draw from before they even post the open position.
Some of the most effective sourcing tools include but are not limited to:
Recruit'Em simply addresses the problems one should expect when selecting a potential candidate and creating the candidate pool.
OctoHR gathers information related to the candidate's hard and soft skills, and their email address.
Shapr; is a sort of networking tool but it also helps the recruiter to receive the potential candidate in a convenient manner just like LinkedIn.
Clearly Stated Mission and Vision Statement
Poor mission and vision could be among the reasons why HR is getting a very low applicants rate. In order to alleviate this, one must state the mission and vision statement clearly for better understanding of candidates.
By doing so, you're likely to attract job seekers that are better in line with your culture and share the company's ethics.
Hire for the Attitude and Train for Skills
Hiring for attitude permits you to get to a more extensive talent bunch. Applicants who finish the attitude assessment can improve representatives in the long haul. They are in the right mentality to learn, foster new abilities, and add to the ultimate fate of your organization.
Furthermore, essential skills change quickly in the digital cutting-edge age. So, the tools your workers will use in three years will be different in relation to the ones they use today.
Now the question arises, what is the right attitude? Right attitude lies around the lines of diligence, sensibility, consideration, or even cooperation.
Develop a User-Friendly Application Process
Similar to work ads, is pivotal to focus on best candidate when planning your application cycle. However, it's smart to utilize tools to screen applicants. Don't make an unwieldy process where candidates end up rounding out many a page of fields and structures. You just have the candidate's attention for such a long time, so the speedier the cycle the better for all people in the process.
Candidates construe your overall employing process as an impression of your company. On the off chance that your application necessities are too unpredictable or insignificant data is being mentioned, its highly probable that some potential candidate may develop an understanding that your organization  is horribly being administered.
Make it easy to utilize structures, consider resume and introductory letter connections, and utilize your HR tools to send automated messages to all candidates.
Document Every Stage of the Hiring Process
As a staffing executive, you're in a job that comprises many dynamic parts. Shockingly, this makes it simple to fail to remember things. It ought to abandon saying that making notes and recording each stride as you travel through the hiring process is basic to gain from experience and have a superior thought of what points to modifications, inquiries to circle back to, what to differently in the future.
An HR expert is in a better position to better highlight the significance of proper documentation. For instance, its normal to witness routine administrators going to the Human Resources Department with an intention to terminate an employee or take other disciplinary actions with no supporting documentation.
HR documentation is critical for fair reasons. Documentation legitimizes work exercises from enlistment, signing up, and retirement or termination. Significant HR archives are crucial for the HR Department as well as for the businesses in general.
Start a Free Trial Now or Request a Demo! Learn how We are changing Staffing Agencies and improving the Hiring Process.