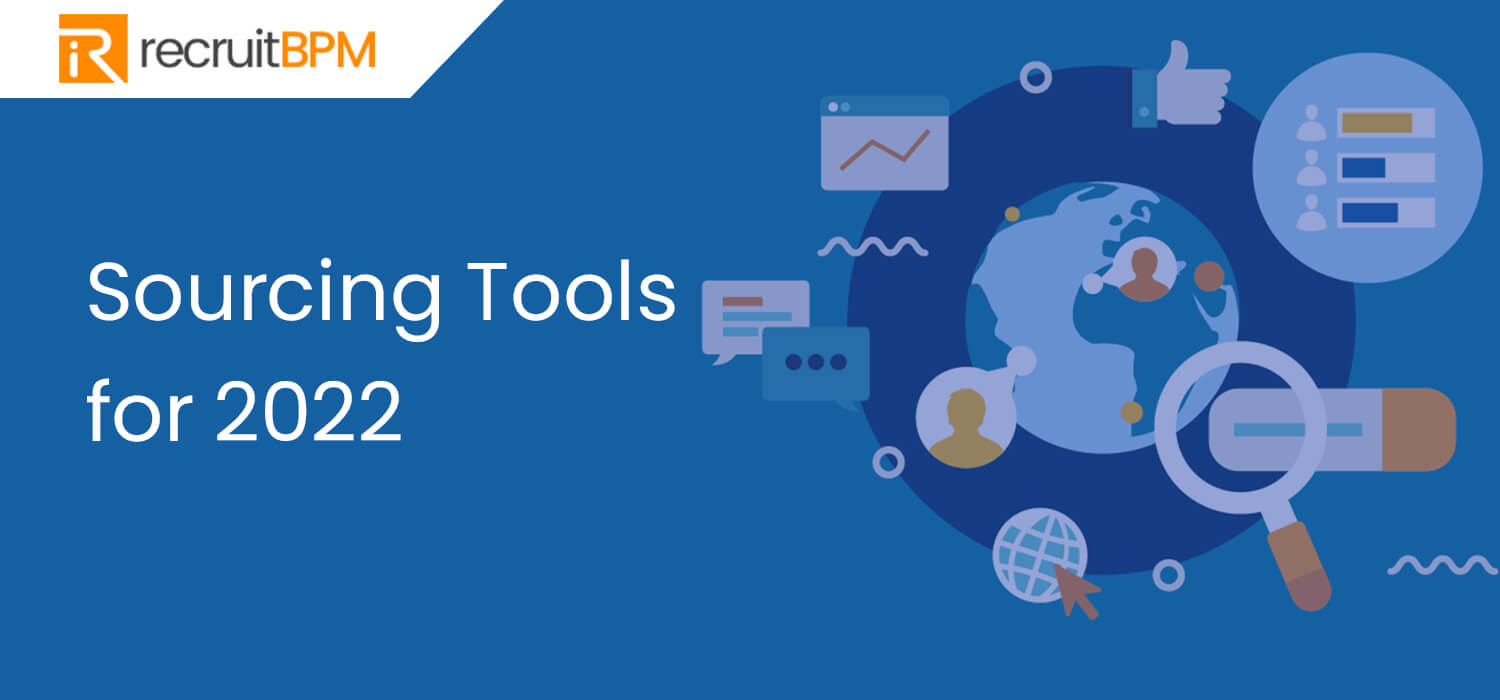 Quite often people in business use the term sourcing as an alternative for recruitment. Many of them construe the two terms in a like manner. However, rarely do they understand that both the terms bear completely different meanings. There is a popular statement used in the HR industry that goes, "all recruiters are sourcing agents, but all sourcing agents are not recruiters." It establishes that both sourcing and recruitment are two completely different practices. In fact, sourcing and recruitment are being identified as separate processes. The key difference lies in the objectives and the desired outcomes of the two processes. Consequently, they require quite distinct skills and techniques. Let's find out more about the difference between the tw0 and the top trending sourcing tools used in 2022.
What is sourcing?
The activity of inspecting applications and resumes of  potential  prospective candidates that are received against some online or offline job postings is simply known as Sourcing. Moreover, the evaluation of candidates' skills and experience also falls in this category. Sourcing is crucial for recruiting as it is conducive in developing potential leads. Therefore, recruitment is not possible without sourcing.
Top Sourcing Tools
The common goal for almost all recruiters is to source better skilled and qualified candidates in a cost and quality effective manner. Thus, in order to help the recruiters in accomplishing this target, here we have listed 7 sourcing tools to strengthen and expedite the ways of recruitment:
Sourcing.IO
Sourcing.IO is a sourcing solution devoted to software engineers. Besides providing recruiting solutions, it also includes various tools and functions, reciprocating social media, like social recruiting and recommendations which are utilized for the hiring process. It enables recruiters to make use of engineering-specific filters, for example, programming languages and open source contributions. Sourcing.IO also offers a 7-day free trial for the purpose of exploring it.
Connectifier
Owned by LinkedIn, Connectifier is a widely known sourcing tool. The key objective of Connectifier is to bridge people and jobs. This sourcing tool is designed to help the recruiters to acquire a more comprehensive assessment of the potential job applicants, and extra means to connect with those applicants. Recruiters use this sourcing tool for approaching extraordinary job applicants. They do so by utilizing continuously updating candidate database constituting over 450 million applicants. It also offers a web browser extension 'Connectifier Auto Search' which pops up every time a recruiter views a profile not just on LinkedIn Recruiter but on other social networks as well in order to provide supplementary data such as email addresses.
Detective
Provision of accurate idea about the characteristics of possible prospective candidates helps the recruiters. Detective (formerly known as CharlieApp) carries out thorough research of online resources and accumulates a comprehensive report on an applicant's experience history, mutual connections, and also information regarding the applicant's interests. The provision of this information at hand helps recruiters in maintaining the cohesiveness and relevancy of their message to the applicants. In turn, it enhances the chances of applicants responding to their recruiters.
Hiretual
Another great sourcing tool is Hiretual. From time to time, it is possible that sourcing may seem to be a difficult task to handle for just one recruiter. For this reason, the recruiters must download Hiretual, an AI-powered sourcing tool to help them overcome the sourcing challenges. This tool lets the recruiters generate Boolean strings for particular jobs and applicant details in order to assist them in identifying an ideal candidate. Moreover, the designers of Hiretual claim that it is useful for sourcing qualified candidates 10-times faster than the recruiters do now.
Interseller
Talent hunting and hiring the best applicants is a time-consuming process. Particularly, if the recruiters are having trouble contacting the potential candidates. Interstellar is among few versatile sourcing tools that can help to tackle this problem.  It provides authentic email addresses for prospective candidates that the recruiters can discover on famous social network sites, like LinkedIn, Facebook, and Twitter. Moreover, this sourcing tool has the ability to integrate with any applicant tracking systems (ATS). Further, it can also transfer the applicant database into a centralized location.
Talentbin
At present, passive candidates account for the majority of the candidates database.  Whereas, it can be a great challenge to source these individuals. They usually may not be searching for new opportunities as they might be happy with their current job. That's why. Talentbin is here to make the procedure of sourcing passive candidates quite simple with granular Boolean searches and social media recruiting. Provided that a prospective passive candidate owns a social media account, this sourcing tool offers valuable data directly sourced from that candidate's account.
Arya
It is as an artificial intelligence (AI) centric sourcing tool. Arya comes with the promise to transform complicated tasks into simple and easy. With this sourcing tool, the recruiters are can identify the best candidates by evaluating data and recognizing their behavioral patterns. As soon the tool identifies a potential candidate. Arya can customize messages to approach the candidate to measure his/her interest. Given that the candidates shows interest. Then the AI automatically puts them into the recruiters' candidate pipeline. Moreover, this sourcing is capable to integrate with the ATS recruiters currently use.
Email Finder
 Building an email list of the best candidates is one of the most important tasks of recruiters. This process can be time-consuming when you don't have the right tools to help you. Hunter's Email Finder can find the verified email addresses of your prospective candidates in a few seconds. You just need to add the first and last name of the person and the website's domain. You'll get the results in seconds.
The above-mentioned sourcing tools are useful to boost the recruiting process. Whereas, the most functional and valuable sourcing tool is a strong and comprehensive applicant tracking system, like RecruitBPM. To learn more concerning how RecruitBPM can be useful for your recruiting process, schedule a free demo here.