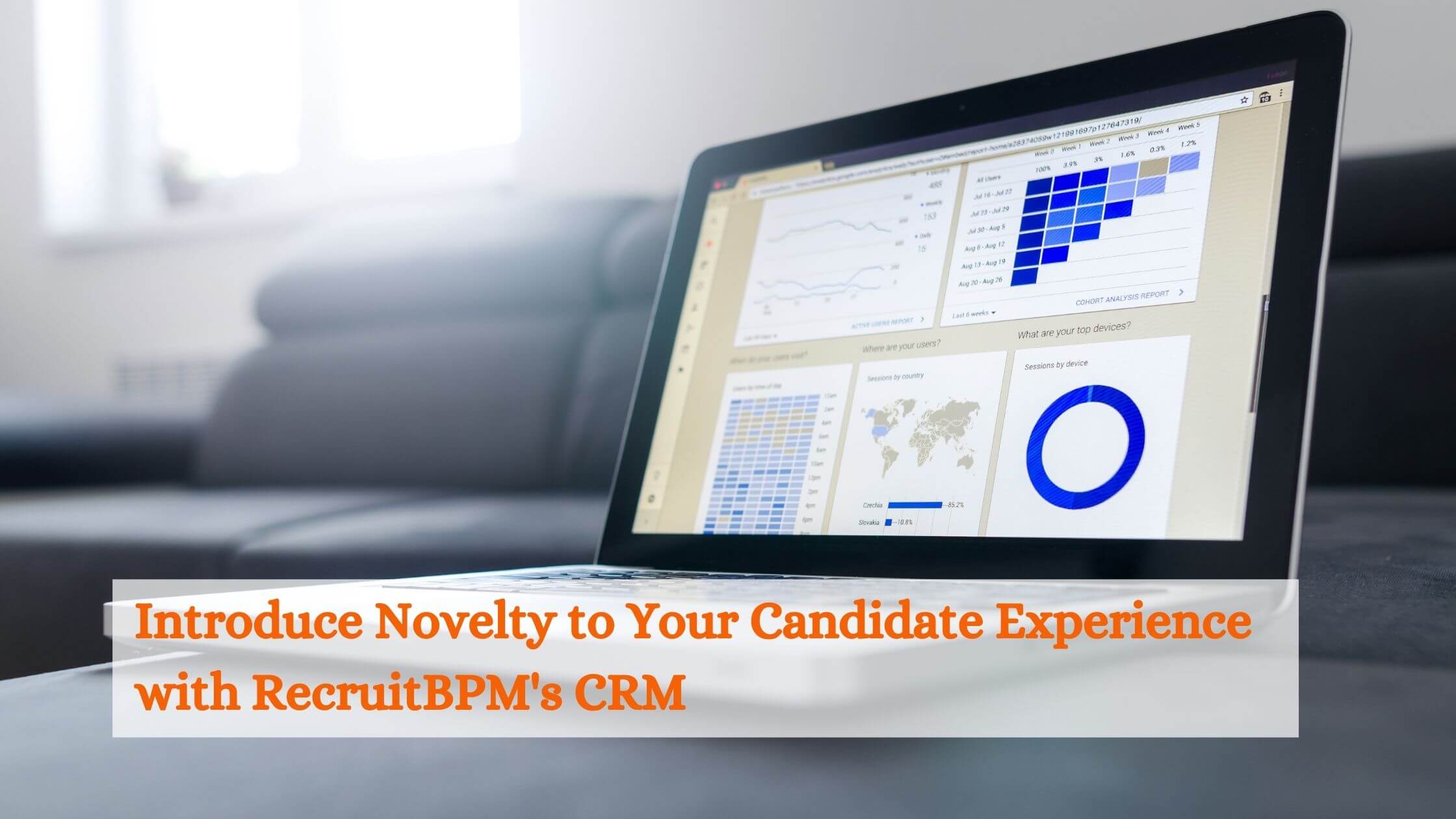 The term recruitment CRM implies a software that companies use to engage with potential candidates for the job. Undoubtedly enough, there is cut-throat competition in the labor market. Contemporary employers are very smart and careful when selecting new employees for their companies. Likewise, the applicants also have their choice and freedom when they are on the hunt for a job, and therefore they can pick their employers.
Since it's crucially important for every business to make itself distinguished from others in the market, they must achieve this goal by offering excellent candidate experience and keeping them engaged throughout the recruiting process. The most important concern for the companies is the availability of best solutions in the market that can help them offer outstanding candidate experience along with keeping them engaged during the whole recruiting process.
The most basic answer to this problem is 'Recruitment CRM'. This recruiting software enables the businesses to deal with their candidates, and consequently, helps them to attract the best talent and hire for the positions more cost-effectively and quickly. In this article you will get to know about recruitment CRM and why it's important for businesses. Furthermore, you will also have the essential knowledge to look for the signs when your company needs a CRM to modernize your recruiting efforts.
What is Recruitment CRM?
Recruitment CRM is a freeware developed to help businesses in keeping the applicants engaged once they apply for the available vacancies. The most essential purpose of a recruiting CRM is to help the companies in establishing quick and meaningful communication, so that, they can develop and maintain strong relationships with the applicants. Generally, CRM is the abbreviation of Client Relationship Management, however, in the field of recruiting, it means Candidate Relationship Management.
How does CRM help in Recruiting?
A recruitment CRM is a software built specifically for recruiters to help them in searching and recruiting the best candidates. This recruiting solution enables HR professionals to fetch an applicant's information from the talent pipeline, and review their qualifications, skills, and previous experiences, etc. The information saved in the talent database can be used by HR professionals to develop effective relationships with the applicants to reach them personally.
CRM software allows you to: 
Why do Recruiters Need a CRM?
In an attempt to offer your candidates an excellent experience during the whole hiring process, a recruiting CRM is an imperative choice. As a recruiter, it makes your work-life a lot easier. Following are a few benefits to mention you can get through a candidate relationship management software:
When is the Time to Use a CRM?
You may have a strong conviction that a standard recruitment applicant tracking system or spreadsheets work just fine for your staffing and recruiting agency, yet there are other better options available in the market. Now is the time to employ a recruitment CRM and introduce a new level to your recruiting efforts. Following are a few points of reference to let you know if you need a hiring CRM.
What it's all about?
Since the talent market is turning out to be more and more of a cut-throat race. A huge number of employers and HR professionals are focusing their attention on improved candidate experience. It doesn't matter if your recruiting agency is hiring for an individual applicant or dozens of them, you most certainly need a CRM system. Being a recruiter,  you ought to organize and keep every applicant interested. Hence, to improve your recruiting efforts with your candidates, recruitment CRM is the best choice.
Moreover, RecruitBPM offers you a cost-effective CRM solution to help with your recruiting endeavors. To know more about RecruitBPM's recruitment CRM, start your 7-days free trial now or schedule a demo with us.