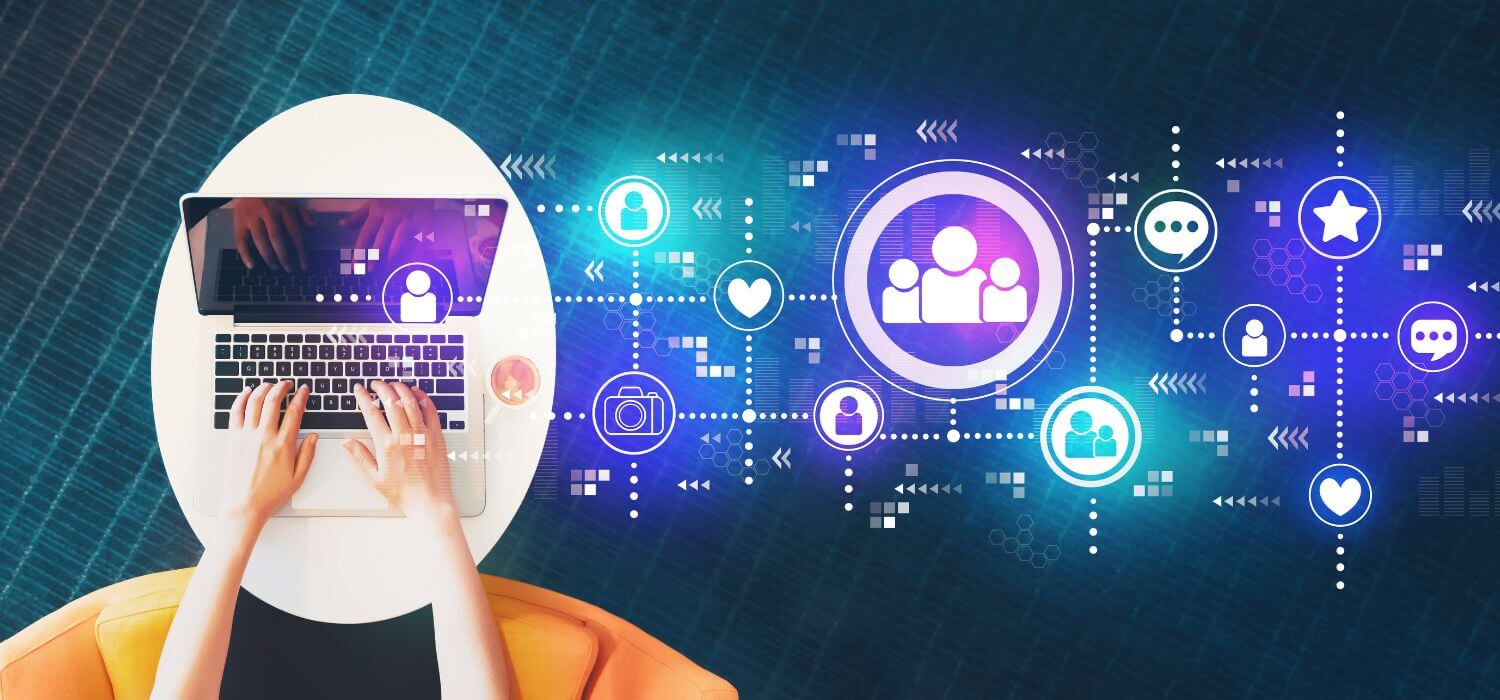 In today's fast-paced world, Social Media recruitment has altered the dynamics of many business practices that previously worked wonders. The days of mass-producing leaflets and paying for large advertisements on a billboard or in a newspaper could capture a large percentage of your target demographic, as well as many who you weren't expecting to directly appeal to, are long gone.
Social media has transformed marketing and advertising to the point where appealing to your target audience can be accomplished with a few keystrokes and a click of a button. Because it is so simple, it has also created a highly competitive market, particularly in the recruitment industry.
More links and mentions for your recruitment website can only be good, and Google and other search engines have taken notice of social media's increasing importance in search results. As a result, these social media links can help your authority levels on Google and other search engines.
What is Social Media Recruitment?
Recruiters use social media platforms to find candidates for social recruiting. It's also known as social media hiring or social media recruitment. Social media is also greatly helps with employer branding in addition to recruitment. These channels assist employers in disseminating information about their employee value proposition and optimizing their inbound recruitment efforts.

Social media recruitment has grown in popularity among talent acquisition professionals as social media usage has increased. This is not surprising given that nearly three-quarters of workers aged 18 to 34 found their most recent job through social media. Furthermore, nearly 90% of recruiters say they have hired someone from LinkedIn.
Create an Online Reputation for Your Business
Millennials is the generation that mostly rely on web to seek information. If you want to find the best professionals among these individuals, you must use social media to effectively present corporate values. The values that your brand represents are more important than ever. Millennials are looking for an emotional connection. They want to work for the right company without compromising their ethics or beliefs.
Social media provides you with the tools you need to present your business proposal in the best light possible. Thus, being active online and establishing yourself as an authority in the respective field is the first key to effective recruitment. When developing their social media presence, most businesses keep their customer relationships in mind. These channels, on the other hand, can be used to achieve a wide range of additional objectives.
Select the appropriate social networks. The potential employees you seek are more active on certain channels. Although Facebook and Twitter provide excellent opportunities, there are numerous other platforms that your company could use. Experiment with various approaches to determine which profiles receive the most engagement.
Use targeted advertisements
In addition to sharing your new job opening on your social media pages, consider using targeted advertising. Targeted advertising is an especially effective method of reaching out to passive candidates online. All of the social media sites mentioned have various options for targeted advertising. You can target your ads based on location, age, education, interests, and other factors to ensure that you reach the right people.
Make contacts with recruiters
If you have an in-house recruiting team, having a social media presence is becoming increasingly important. Encourage your employees to advocate for your business by sharing content. The difference here is that your recruiters should have their own online personal brand. Allow them to concentrate on developing genuine relationships with the people you want to hire. Join groups, participate in discussions, and even attend meetups and conferences to get to know them. You can have them be completely open about their intentions, and their presence will also impress any potential candidates. Taking the time to truly connect with a candidate works wonders in a market where the candidate wields the majority of the power.
Groups on LinkedIn
One of the most important aspects of recruiting is polishing and updating the company's LinkedIn profile, as this platform is the most popular for candidate sourcing. However, optimizing it and demonstrating that the company is recruiting is insufficient.
Join and participate in industry-related LinkedIn groups. That is where you might find the next big thing as they try to draw attention to their skills and expertise.
Social media advertising that isn't organic
When organic efforts fail to produce the desired results, it is necessary to shift to pay to advertise. Its worth the investment since most social media platforms allow their users to expand their message in this manner.
If you don't want to spend less money, Facebook is quite reasonable, with the average ad costing $0.64 per click. Nonetheless, try to limit your use of paid advertising to times when you are actively hiring.
Advanced Facebook Search
Businesses can use Facebook's smart targeting options to gain more control over its massive amount of data. Facebook is the best place to search for users based on various attributes such as location, interest, income, areas of study, and current employment status.
Companies that run Facebook ads can target specific people based on their interests and demographics to maximize ROI. As a recruiter, you should investigate Facebook's targeting options in order to get your employer's brand in front of the right people.
LinkedIn Search Filters
LinkedIn also allows recruiters to use filters to narrow down their search results. The platform is most likely an important part of your current recruiting strategy, but it's time to make better use of it. To find the right people, use LinkedIn's "All filters" option. We are currently utilizing LinkedIn Crawling techniques to efficiently gather and analyze candidate data, allowing us to streamline our recruiting process and identify the best talent for our organization.
Social media has evolved into a powerful tool for recruiters and HR departments all over the world. It enables you to reach a pool of potential candidates who do not go the traditional route when looking for new opportunities.
Start working on relevant social channels if you want to up your recruiting game. Create a highly effective social recruiting strategy by using these tips and tactics.