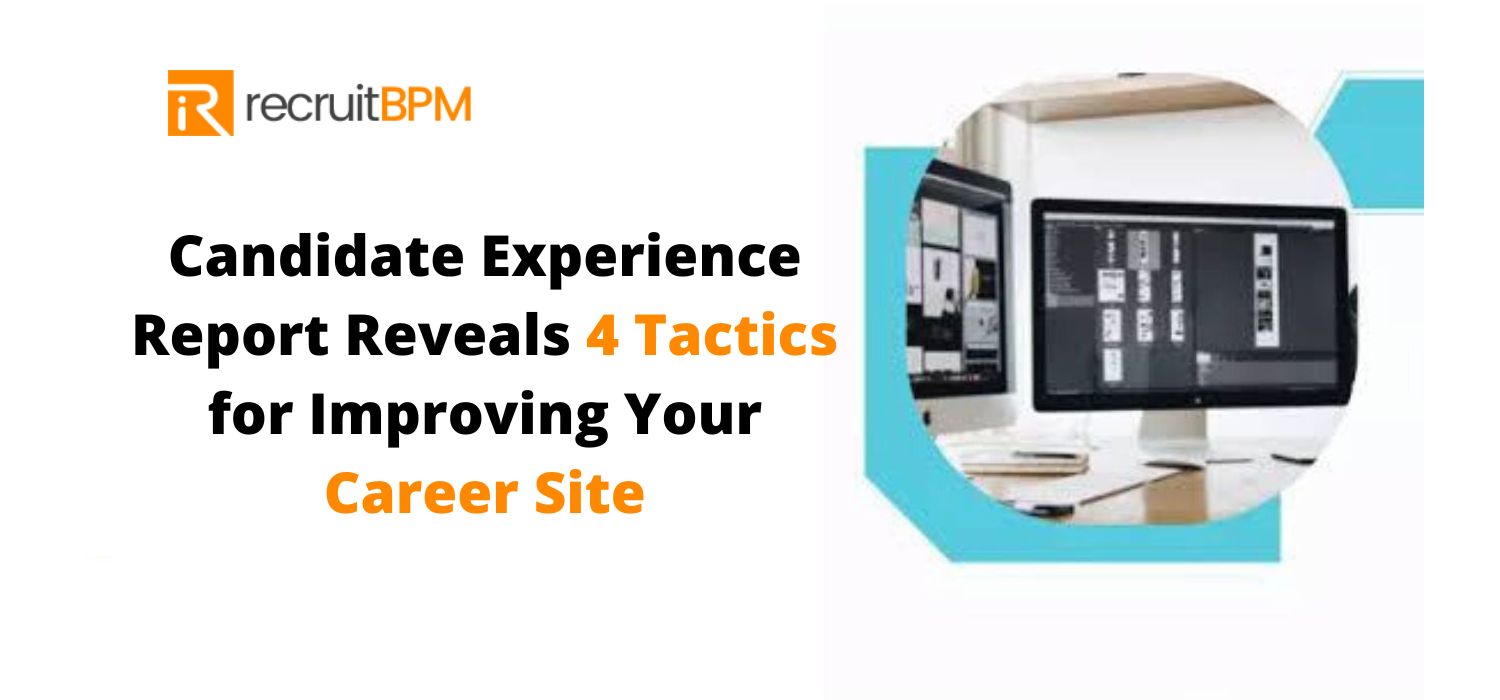 The landscape of the recruitment process has taken a new shape in the post-Covid-19 era. Unlike applicants tracking new jobs, the burden of filling the vacancy now lies on the other end. The talent pool now prioritizes and demands work-life balance. Thus, it is now harder than ever to engage potential talent. Hence, candidate experience now plays a major factor in optimizing the staffing processes. User journey across websites plays a vital role in improving the user journey. In fact, in most cases, it is the first point of contact for candidates with your business entity.
Any discrepancy here can cause you a candidate without even getting to know them. In effect, the candidate is to a recruiter what the customer is to a marketer. There is a whole new recruitment optimization concept called Recruit Like a Marketer.
What is Recruitment Marketing?
This concept means exactly what the name suggests. It empowers recruiters to build a strategy and approach candidates as if a marketer would approach customers. The best way to sell a product is to highlight what features set it apart from other products in the market. Likewise, the best way to attract a candidate is to show how your company's culture set you apart from others. The purpose of all these tools and techniques narrows down to a single goal. Improve the user journey and engage with as many potential candidates as possible.
In light of its importance, we analyzed the impact of web optimization on user experience. The findings are pretty much in direct relation with each other. To sum up, optimization of career sites increases the online engagement of candidates. There are many metrics upon which you have to optimize your website to render it user friendly. The following sections of the blog will discuss the findings of the report.
Top 4 metrics to optimize your site for candidate experience
Our analyses showed that some factors affect user experience more than all others. Hence, we have compiled a categorical list. And we've elaborated on the top 4 metrics to enhance the user journey on your staffing website.
Lasting engagement on the first point of contact with your website
There are a variety of ways to achieve lasting engagement. Coherence at each step of POC optimization ensures that engagement is consistent & reliable.
First Contentful Page (FCP) Optimization
Your website is often the first contact between your company and potential candidates. You must be mindful about the web content to keep your candidates engaged. For the users visiting your website for the first time, it is the most crucial marketing channel. A website can showcase your brand, culture, values, and opportunities you offer. So, if you can attract & engage a user, you have successfully marked the impression.
There are many scalable factors to gauge the effectiveness of first impressions. For instance, the FCP is a significant metric to gauge the bounce rate on your website. But what exactly is a First Contentful Page of FCP? It is the measure of time a website takes to display a first visual after a request from a user. It is the loading time to display something a user can interact with. The higher the loading time to First Contentful Page, the greater the bounce rate.
Optimization of user experience
After FCP optimization, the next fundamental step is the landing page content. Only user-centric landing pages can attract and engage candidates on your website. A website stuffed with irrelevant content only increases bounce rates and lost opportunities.
Media integration and optimization
If the web pages contain a lot of content, chances are that you will lose user interest soon. An effective technique is to use infographics and charts to replace text content. Likewise, embedded videos expand users' engagement, and on-page time also increases. Hence, an eye for detail from the user's perspective can make your website engaging.
User journey mapping and its optimization
Before we go into the details, let's first learn about user journey mapping. What exactly is User Journey Mapping? As the name suggests, it is the projection of the user navigating through your career site. In technical form, it is the number of clicks a user presses before reaching the desired web location. It also includes the time it takes to reach a certain section of your staffing website. The greater the number of clicks and longer the time of the journey, the more likely it is to lose a user. There are some factors/prompts participating in stretching the user journey mapping.
1- Internal advertisement popups
2- Dense/populated ads on web pages
3- Inadequate menu bar
4- Absence of a site navigation bar
5- Unstructured organization of content on landing pages
6- Recurring permissions prompt for cookies, location access, etc.
7- Subscribing to newsletter pop-ups appearing immediately on a landing page
How to optimize the User journey mapping?
A simple and easy way is to draw a pseudo spider web relationship between the user and your website. Then you create goals (or desired sections on the website) that the user is likely to reach. Every line in your relationship diagram is equal to a click and the time associated with it. The next step is to reduce the number of lines/clicks in your diagram. Once completed, you have to update the customer journey on your live website, and boom. Congratulations, you have successfully optimized your customer journey mapping.
Pop-ups, newsletter subscription forms, and data collection permissions are also important. So, an effective trick is to replace these prompts from the entry point to the exit point. It means your website displays any related pop-ups only when a user sends an exit request on a page. Now if a user returns satisfied with a site, he will definitely respond positively to any pop-ups. And he would also like to engage with your site in the future as well. The bottom line is that enhancing the candidate experience improves your digital identity.
Render your career site mobile-friendly
No amount of emphasis is enough to describe the importance of mobile-friendliness. Almost all job portals have now dedicated mobile apps for better user experience. In effect, many of the candidates look for job postings from their mobile devices. Imagine someone is actively applying across companies optimized for mobile phones and then they land on your website. It has a poor structure and is not optimized enough for a good look and feel on a mobile phone. The candidate will immediately bounce to the next opportunity. Thus, users visiting your website from any device should experience a seamless journey. When it comes to the mobile-friendliness of your website, there are two main factors to take care of:
Look and feel of the website on mobile view

Ease of access to the desired information
Candidate experience research concluded that users preferred look-and-feel more than easy access. Yet, the benefits of mobile-friendliness are not limited to user experience alone. According to Google, a website with low DA and better mobile friendliness is likely to get a boost. Whereas, those with better DA but not optimized for mobile phones get a lower score. Hence, rendering your website mobile-friendly is like icing on the top. You get to optimize the candidate's web experience and get a chance to rank better in Google SERP results too.
Data-driven communication with candidates across your website
No user is interested to sift through the success stories without looking at the numbers. It is as simple as that. A data-driven approach to improving user experience is about sharing transparent staffing requirements. There's no end to establishing transparency levels with users to improve user experience. What are the examples of data-driven communication with your candidates? Well, they are limitless. You can start off by sharing the statistics about a certain job posting. Transparency can be about the number of vacancies, salary range, role-specific JDs, et. c. Greater the communication transparency, the greater the chances to re-engage with them.
Hence, better experience unlocks a greater number of talent than your average pool. All you have to do is stick to the tips & tricks mentioned and trust in the algorithm. It's tried and tested to work. Interested to know more about the impacts of user journey across your website? Stay tuned for more blogs on data-driven strategies to boost user experience on a website.