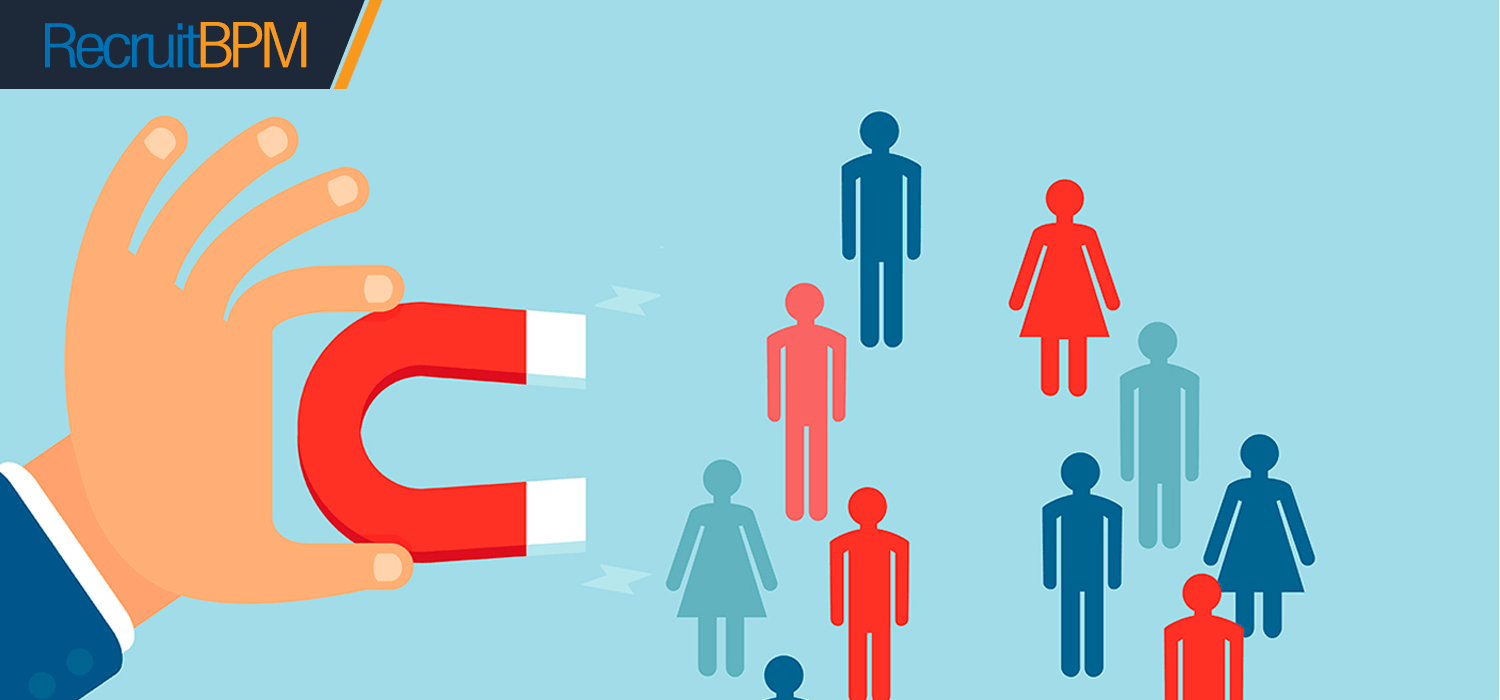 There are high chances that your perfect job candidates are most often already working somewhere else. These candidates, commonly known as passive candidates, have unique set of challenges for the contemporary recruiters. These passive candidates seldom apply for open positions posted by recruiters. Consequently, designing innovative recruiting metrics is a must to appeal this category of prospective candidates.
However, targeting the passive candidates is definitely worth the extra effort. A study reveals that passive candidates are indeed 120% more likely to create a strong impact on your organization. In other words, neglecting passive candidates is equivalent to losing an asset of top-notch applicants.
Eager to discover a more efficient candidate sourcing strategy? Look no further, we have listed 4 effective techniques for you to source passive candidates!
Leveraging Social Media Platforms
A vast majority of recruiters use LinkedIn as a recruiting tool. However, with the passage of time, LinkedIn is teeming with recruiters everyday. Consequently, it has become very challenging to source passive candidates. A study shows that 52% of hiring managers affirm that social media recruiting of passive candidates has turned to be less effective owing to the swarm of recruiters on LinkedIn. Therefore, it's high time to broaden your social recruiting strategy to attract passive candidates optimally.
Examples:
Twitter: Make most of Twitter's advanced search functionality to search for profiles that utilize keywords and hashtags relevant to the industry. After that, filter your search based on geography and other critical factors. Such as you are hiring for a healthcare position, so you go through Twitter for particular healthcare-related keywords within your organization's vicinity. This search will take you to a healthcare representative who regularly shares branded content from their existing employer on Twitter. This shows they are an active employee and can be a potential candidate.

Facebook

: It can be a good start to make the most out of Facebook's targeted search features to look for quality passive candidates. Think of it as sending an interactive message through Facebook instead of LinkedIn. Candidates don't usually get Facebook messages from the recruiters, thus it is more likely that they will respond to it.

Newer Platforms

: You must have been familiar with various social platforms like Instagram and reddit. Yet, you may not have taken into consideration including them in your recruiting strategy. Recruiters can benefit from these platforms in specific ways to attract passive candidates. For instance, they can develop paid reddit or Instagram booster campaigns that advertise the company's culture. This grabs the attention of passive candidates.
Its important to remember that doing something for the first time doesn't necessarily mean it won't pay off. Therefore, if you are experiencing diminished lead with your LinkedIn interaction, broaden your social strategy by including new platforms.
Invest in Automation Tools
Just like every aspect of advanced recruiting, innovative technology has modified candidates sourcing as well. Nowadays, recruiters can utilize AI (artificial intelligence) integrated applicant tracking systems to discover passive candidates much faster and more effectively than they could do manually. Recent research reveals that intelligent algorithms are able to predict the success of new hires better than the hiring managers.
AI technology traverses through web pages to gather and evaluate a vast range of candidate databases. Its evaluation ranges from resume details to social network activities. Depending on this data, the AI integrated tools are able to predict which passive candidates would be willing to switch jobs, thus it gets conducive for the recruiters to rank those candidates.
Since effective recruiting still needs some human elements after all, manual candidate recruiting can't be completely casted out and no amount of technology can replace it. Therefore, utilizing AI together with manual sourcing strategies takes minimum efforts and mostly offers huge rewards.
Passive Candidates & Referral Programs
More often than not, the best source of new talent for recruiter are their current employees. It has been quite long since referrals have been playing a pivotal role in recruiting strategies and for good reasons. A study shows that 78% of recruiters affirm that they come across their best candidates via referrals.
Each of your employees has its own peer groups, networks, and personal contacts. Most often, these networks comprise of a large number of high-quality prospective candidates who can be the right fit for open positions within your organization. Although passive candidates can be reluctant to respond to an interaction from a recruiter, they are much more likely to take into consideration an opportunity offered to them by personal reference.
Referral programs are not only helpful in attracting passive candidates but also bring rather better skilled candidates as compared to other sourcing techniques. Some recent studies have disclosed that referred employees tend to perform up to 15% better than non-referred employees.
Explore Job Boards and Candidate Databases
For the purpose of finding and applying to open positions, active candidates quite frequently utilize online job boards. Did you know that these job boards can be an outstanding tool for recruiters to source passive candidates as well?
During their search, candidates mostly upload their resumes to the job boards and they are saved in the job boards' database even after the candidates have accepted an offer. Recruiters can dig into recruitment databases w.r.t various criterion such as industry, experience, qualifications, skills, education level etc.
Therefore, if you come across an old resume, don't discard that candidate right away. Instead, have a look at the course of their career. If any such candidate turns out to be a good fit for an open position, be very willing to make an interaction.
Conclusion
It's easier for recruiters to source active candidates. However, the fact remains that the perfect candidate will not be just walking through the door, ready to be hired. It can be challenging to source passive candidates. Thus, it becomes an obligation of recruiters to sketch innovative strategies especially to attract passive candidates in the contemporary competitive hiring landscape.
It is important to highlight here that passive candidate sourcing isn't as difficult as it might seem at first. Research shows that around 85% of employed individuals are ready to switch jobs. Implement the strategies above to enable yourself to expedite your interaction with a great number of passive candidates. Few of them might leave their footprints on your organization for many years to come.
If you're looking for the best recruiting software for your needs, RecruitBPM is here for you. Moreover, we also offer free demo trial if you want to explore our services.