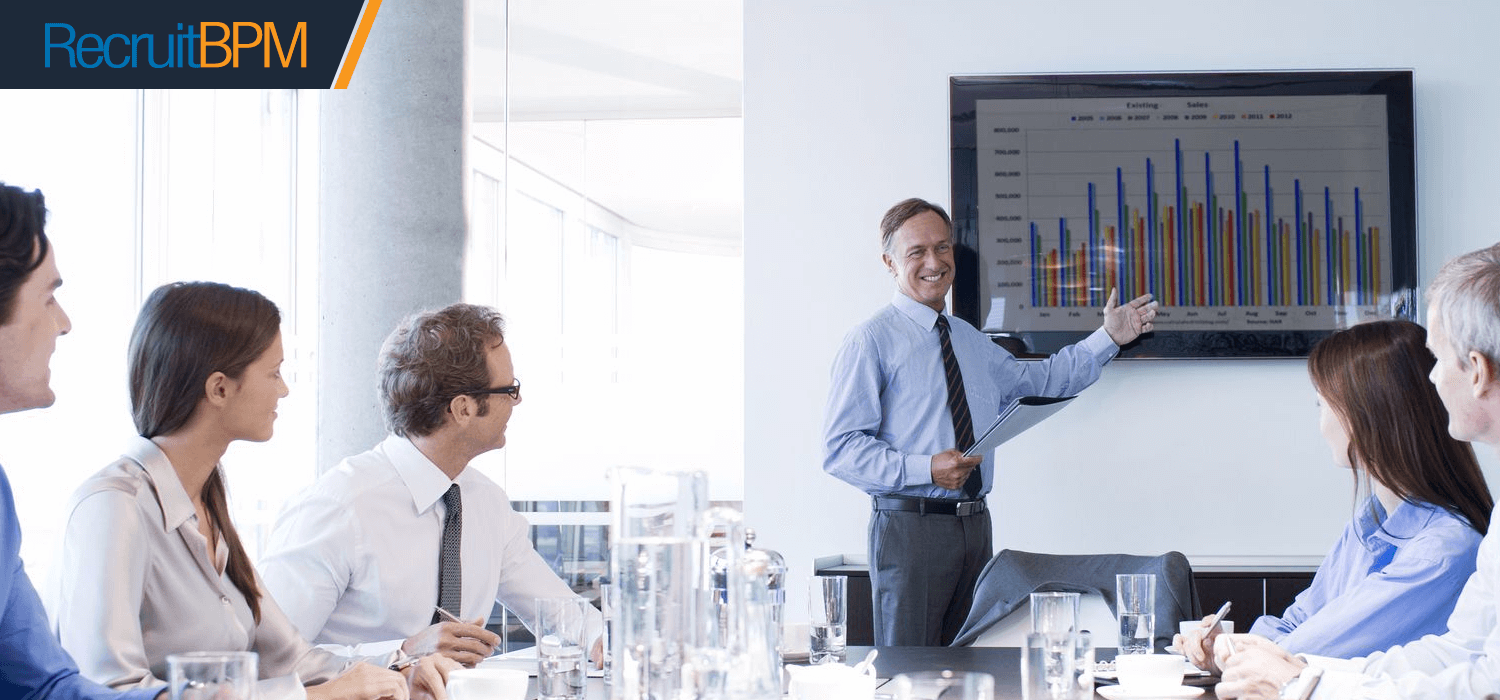 It is quite obvious you may not be able to understand what works for your business and what doesn't if you are not measuring the due metrics. As such, recruiting metrics provide solutions to evaluating your recruitment process performance. It is quite significant to have scalable recruiting objectives and precise data that enables you to track your performance. Particularly, when you are striving to make game-changing hires. Having said that, let's have a look at few crucial recruiting metrics that can play pivotal role to your recruiting process.
Time to Fill
This recruiting metric discloses how quick your hiring process is and summarizes how long it can take for a recruiter to fill an open position. The diverse variables that are used in this calculation range from location and employer brand to skills and talent base.
Precisely, the time to fill contains the total number of days between the time a position is advertised and the time a candidate is brought on board. This recruiting metric highlights the productivity of the recruiter and reflects the effectiveness of the recruiting process. Diving deep into this recruiting metric will indicate the following significant details:
You will be sure whether you are hiring the right candidate.
Your proficiency and diligence when you recruited the right fit.
What are the current performance holdups in your sourcing process.
Hence, recruiting the perfect candidates is crucial to the future success of your organization and calculating this recruiting metric will abstain you from making mistakes.
Cost Per Hire
The cost per hire calculates the regular expense incurred in filling a position from sourcing to onboarding. For large businesses, the recruiting cost has a huge impact on the end result and for small companies, it can be a definite success or definite failure check for their annual budget. This recruiting metric has a direct connection with the time to hire. For example, the sooner a vacancy is filled, the lower will be the cost of talent acquisition. Hence, Cost Per Hire is among one of the extremely important recruiting metrics.

Quality of Hires
The applicant quality is calculated in terms of the percentage of applicants who have accepted your offer and those who are retained, divided by 2. The subsequent percentage shows the key performance of the recruitment team in terms of high-quality applicants who are loyal. The quality of hire is the discrepancy between more applicants and top choice applicants. Thereby, this recruiting metric highlights whether the recruiters are merely draining their valuable time and effort while looking for top talent or really having an optimal utilization of the accessible resources.
Source of Hire
This recruiting metric tells where the majority of your applicants are coming from. For example, job boards, agencies, professional networks, or employee referrals. An applicant tracking system provides a thorough analysis of the number of applications received from each source. Further, it also analyzes the sum of applicants that you shortlist, select and accept the offer. This important data can be useful to make the most of your efforts on optimal sourcing and abort the ones which are not producing desired outcomes. Moreover, this data plays an important role in assisting the recruiters to plan and budget the recruiting process for optimized conversions.
Conversion Rate
This recruiting metric offers a direct analysis. It compares the quantity of the applicants who were offered a job and those who accepted the offer. There are many companies that are offering AI trends in recruiting for enhancement purposes. A low offer acceptance rate for instance indicates a non-competitiveness of the job. In such case, restructuring of the offer becomes a necessity. The factors to consider could be salary, pre-requisites, or development opportunities to the employees. It is important so that your applicants don't dive into the offers posted by your competitors. Thus, flexible working hours, free food, or provision of working remotely are few ways to retain your applicants.
Attrition Rate
Attrition or more commonly known as churn rate is an indicator of how many employees leave any particular company. Consequently, an increased attrition rate is a costly matter. The price of employee revenue can be as high as 200% in the case of an extremely qualified professional. If you have a high attrition rate, the reason could be an ambiguous job description or a less appealing job role. Therefore, if you are continuously hiring due to a high turnover rate but not due to your organization's development, then it is time for you to analyze why it's happening and consequently improve your hiring procedures. You must be creative with your job description in order to lure your prospective employees to your ship. Moreover, restructuring your onboarding process is also recommended to make it more seamless. Thereby, it offers a smooth transition to employees as a by product.
Candidate Experience-Apex of Recruiting Metrics
60 percent of the applicants confirm that a prompt response throughout the application process leaves a positive effect on the applicant's mind. Further, more than 80 percent of applicants admit that an event of even a single negative experience can influence them to change their decision. Therefore, question arises, are you making sure to offer a positive candidate experience during your entire recruiting process? Thereby, make sure to engage each applicant and ensure that they stay informed regarding their application process. It enhances candidate's satisfaction and refrains them from considering other opportunities or your competitors.
Hiring Diversity
Diversity recruiting metrics are important not just from a legal viewpoint. Equal opportunity regulations exclude bias in the recruiting process. These biases are normally based on race, religion, color, age, belief, caste, culture, gender, nationality, sexual orientation, or hereditary information. Besides, hiring diverse employees has recognized advantages, from decreased turnover to improved creativity and productivity.
RecruitBPM offers you an all-inclusive suite of recruiting reports that can benefit you to remain on top of your recruiting metrics. Keep an eye on the performance indicators as you rehearse for future success. Start with a free demo today!