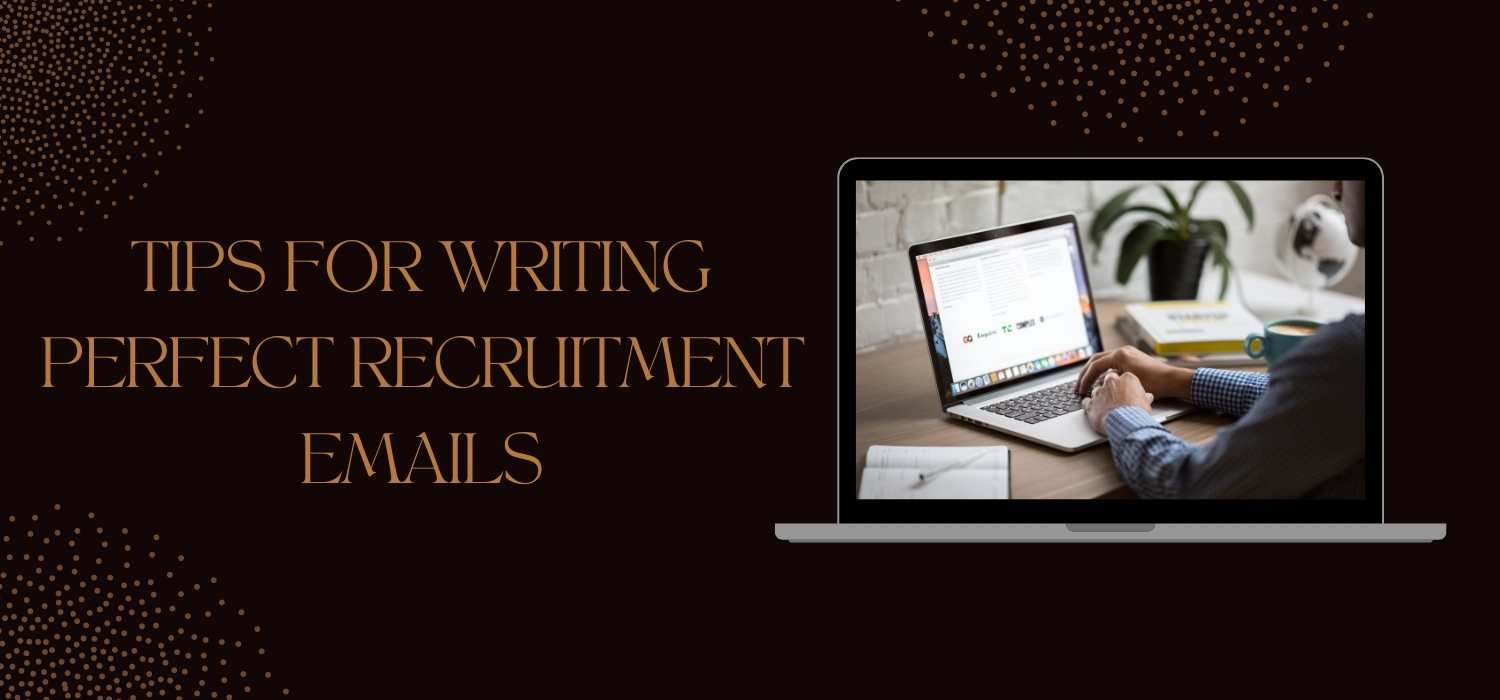 Successful cold recruitment emails (and calls) are not a piece of cake. Hundreds of emails from other companies and agencies are already being sent to the people your company wants to hire. How are you supposed to stand out and get the attention of your ideal candidates? Your recruitment email needs to stand out for all the right reasons, so there is no chance the recipient could ignore it. Easier said than done, right? That's why we've put together 8 key tips for creating great recruiting emails.
Craft a catchy yet professional subject line for your recruitment emails
When deciding whether to delete or open recruitment emails, most individuals merely look at the subject lines. Job searchers are no exception. Active and passive job seekers alike receive hundreds of recruitment emails every day. They can only keep their inbox clean by eliminating emails that are irrelevant to their lives. Put yourself in the recipient's shoes when crafting a subject line and identify what lines you wouldn't click on.
Send out targeted emails rather than bulk cold emails
Many individuals believe that using automation to send your recruitment emails to as many people as possible is a fantastic idea. However, by creating your own list of possible workers, you will be able to send highly targeted emails that will stand out. Look online to supplement all the information you currently have on your list. Most folks have an internet profile that you may use to double-check your information and learn more about them. Many job seekers, for example, will have a LinkedIn account that has all of their professional experience. If you're looking for a programmer, you can check out their GitHub coding bank. Authors can create their own blogs or publish them on Medium.
Create tailored emails with good adaptability and personalization
Most recruitment cold emails are known for being cookie-cutters, with few variables changing other than the candidate's name and the name or title of the recruiter sending them. So that your outreach is unique, relevant, and personalized, you'll need a template that you can duplicate and customize.
Instead of using your recruitment email outline as a generic template, utilize it as a starting point for you and your coworkers to adapt and personalize outreach with structure. This will guarantee that your outreach is consistent with your company's tone and voice while also meeting all of your outreach goals.
Brevity is the soul of wit
Since most cold outreach emails are generated mechanically from a template or a third-party service, they may leave out important information that applicants need to decide, whether or not to respond. In this regard, your recruitment emails should act as an elevator pitch. An elevator pitch is a one-sentence description of the role and your organization, and it's a wonderful way to include all of the important details that prospects will be looking for in great recruiting emails.
Craft an audience-centric body of your recruitment emails
Everyone's time is precious and explaining the basics of something is a waste of time. If the candidate knows the company, they already know what you are doing. When they first hear about a company/project, a detailed description of your story will turn your email into a bloated copy of what everyone else is sending. In any case, stuffing your email with a detailed company history and profile will only damage your response rate. In case you're not sure if a candidate knows your brand or not, add a few words about what your company is doing or just mention the industry. That should suffice.
Map the touch-points of your follow-up recruitment emails
The candidates must be confident in their ability to thrive in a certain capacity before responding back. And occasionally your specifications aren't enough to sway their judgment. As a result, if you decide to follow up, make sure to change your touch points with each email and tailor them to each candidate. The quantity and description of these touch points will vary depending on the candidate's age, gender, nationality, occupation, and other criteria.
Keep a keen eye for detail
It is critical to be as accurate and brief as possible while composing emails. Make sure everything is right, including language and punctuation, to reduce the chance of misinterpretation. If you don't feel comfortable checking these yourself, you may always turn to online forums like Paper Fellows and Academized for refining the content of your recruitment emails.
Personalize the experience based on the history of your consumers
While email bombardment to your entire list may be relevant and helpful to some, it may not be for others. And it can cause confusion and dissatisfaction. "When I'm a vegetarian, why is this establishment sending me a list of the top nearby steakhouses?" When I just signed up for this company's email list yesterday, why is it sending me case studies?
Personalize the candidate experience based on the actions your consumers have previously performed. For instance, the forms they've completed, the industries they work in, and their personal preferences.
Finally, if they are not opening your emails, they aren't being them. We hope you can come up with your own creative and interesting subject lines using some of our suggestions.