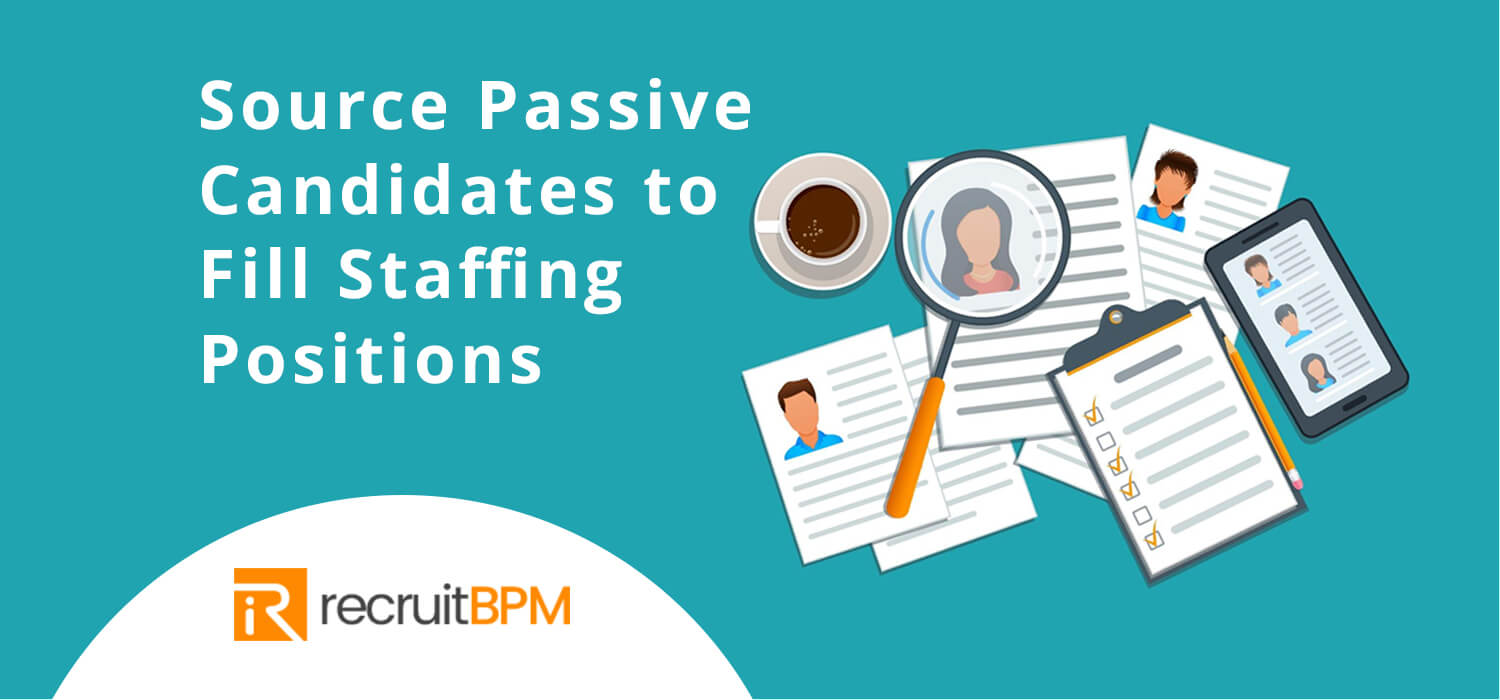 Many recruiters are aware that some industries are easier to hire for than others. In some industries, there is a large pool of talent from which HR teams can choose their candidates. However, some industries require applicants with specialized skills that are often difficult to source. So, what do you do when talent is in short supply and your company requires more qualified candidates? You source passive candidates. While both active and passive candidates are important in recruitment, but to source passive candidates is to better fill the positions that require specialized skills.
What exactly are passive candidates?
Passive candidates are individuals who are not actively looking for new employment opportunities. The company and position they are in are usually satisfactory to them. They may, however, be open to a good career opportunity if one arises. Here's a quick breakdown of the distinctions between active and passive candidates.
Active candidates are those who are actively seeking new opportunities. They are the ones who send in resumes and are available for interviews right away. Whereas, people who are currently employed and satisfied with it, are considered passive candidates. While they are not actively looking for new roles, they are open to applying for open positions. They do not, however, apply organically (via job boards) and may not be available immediately. You frequently have to do the chasing.
What is passive recruiting?
Passive recruiting is one of the many methods of sourcing candidates. This strategy entails actively seeking out employed individuals who you believe can add value to your organization and offering them new job opportunities.
Many HR recruitment teams engage and source passive candidates. This is because passive candidates' qualifications and experience make them desirable to employers. The rate to source passive candidates account for 70% of the global workforce, while active candidates account for only 30%. If you do not recruit passive candidates, you are effectively limiting your talent search. If you are struggling to fill critical positions, you cannot afford to overlook a massive pool of passive talent.
How to source passive candidates?
Now that you understand what passive candidates are, it is time to learn how to attract, engage, and source passive candidates. Here is a list of the most effective tips and tricks to source passive candidates and persuade them to consider opportunities in your company.
Source candidates through your ATS
If you invest time to source passive candidates with a quality experience, you will not only have a potential hire but also candidates who are qualified to recruit for future roles. However, for many businesses, re-engaging candidates is a missed opportunity. Despite the fact that nearly all companies believe that re-engaging declined candidates will help them build their talent community and protect their employer brand, fewer than half of employers re-engage declined candidates. Leverage your team's previous efforts by starting each search with candidates in whom your team has already invested time and deemed qualified to work for your organization. To work successfully with archived candidates, you must have an engagement strategy in place.
Increase the number of online candidate sourcing channels
All recruiters have their own preferred channels to source passive candidates. More than half, 52 percent, say they start with their professional network, while another 28 percent start with LinkedIn. But why should we stop there? The most common methods for candidate sourcing are popular for a reason – they work! – but consider incorporating some lesser-known sources into the mix. Candidates may be more open to outreach messages on less traditional websites, and profiles on such sites can yield unique information that can be used for personalized outreach.
Use your employees' networks to find candidates
By recruiting through their employees' networks, organizations can increase their talent pool manifold. Conduct candidate sourcing sessions with your teams to determine whether anyone in your employees' network is a good fit for one of your open positions. Your employees can assist you in locating untapped talent and increasing response rates from candidates they know. For example, Facebook will show your employees different candidate search results based on their own social graph, allowing you to find candidates you would not have found otherwise. Your employees can connect their LinkedIn, Twitter, and GitHub accounts to Sourcing.io, allowing you to see who is already connected to your team. You can also use a candidate sourcing tool to automate this process. According to LinkedIn, passive candidates comprise 75% percent of the existing candidate market, hence, approaching them is totally worth the shot.
Conclusion:
Passive candidates are not a quick fix when you need to fill critical positions quickly, but they are a long-term investment that's worthwhile — especially if your company is prone to skill and experience shortages. It takes time, practice, and foresight to learn how to source passive talent, but once you do, it allows you to onboard top-tier talent in your industry. While passive candidates are difficult to find, with employee referral programs and engagement, they can be easily converted. All you need to do is nurture them properly so they can see what your company has to offer. Focusing on active candidates may land you qualified candidates, but you are not the only employer on the candidate's mind. Many other employers will be vying for the same candidate with a glitzy offer letter.
Looking for the best sourcing solution, RecruitBPM offers integrated tools and services to optimize your staffing and sourcing processes.