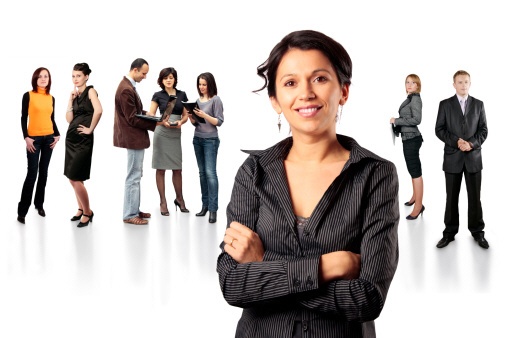 As an employer, you may be using various HR and/or recruiting tools. The goal of every employer should be to maximize the performance of your ATS since it has become a key component in saving costs and efforts and streamlining the hiring processes. Read through the next sections to discover how you can optimally utilize and maximize the performance of your ATS.
The Benefit You Get When You Maximize the Performance of your ATS
This article highlights how ATS can increase your online visibility to passive candidates and improve candidate response rates. You will also get some insights regarding the increase in recruiter productivity when requisition loads are heavy. You will not only be able to enhance the traffic on your site but also add unique applicants into your applicant tracking system with greater frequency. 
By taking advantages of resources that you might be under-utilizing from your applicant tracking system (ATS), you can achieve your desired results. A recent stat shows that investors are now showing a lot of interest in ATS and are investing heavily to acquire a robust applicant tracking system. The main reason is that an appropriate applicant tracking system has the potential to substantially reduce your overall recruitment costs.
If companies use the ATSs in the same way they use their customer relationship management tool and make use of the data they have, they can easily maximize their ROI (return on investment). Instead of draining all their efforts into focusing candidates on external networks, they should rather develop effective marketing strategies for the candidates that they already have within their system.
It is critical to build on the recruiter-candidate relationship. It is observed that those candidates who know your brand result in a 17% higher response rate as compared to the ones in cold lists. Likewise, there is a 13:1 ratio where candidates have a history of applying with the company and they are the ones who are more likely to refer to these jobs on social media networks. However, those candidates who don't have any idea about the brand are least likely to refer.
How to Maximize the performance of your ATS?
Following 10 steps comprise a brief summary to guide you on how to maximize the performance of your ATS.
Step#1
Understanding of Your ATS And Database
The data includes first name, last name, location, email address, phone, job application, and job status. Here status holds critical importance because it identifies previous applicants and their outcomes. It also tells you if they are currently employed or not. Therefore, a clear understanding of the subtleties of your applicant tracking system is important in order to draw maximum benefits from it.
Step#2
Understanding of Desired Outcomes
It is highly important to have an understanding of the objectives and outcomes of your desired goals by optimally utilizing your applicant tracking system. Below is an example of set of questions to ask yourself as a recruiter to formulate an effective recruitment strategy:
Do you want to target new hires or touch internal employee data for a campaign?

Where can you promote jobs geographically or locally?

Do you want to target multiple jobs or just a single job?

Are you looking to support a networking event or a job fair?

Do you want to support a presentation or a campus hiring event?
STEP#3
Define Your Reach Strategy
Calling, emailing, texting, or using social media channels such as LinkedIn, Facebook, and Twitter are few ways to reach your potential prospective candidates. There is a host of tools available that can help you accelerate, gauge, and manage your strategies. While you are planning your strategy, don't forget that it should be a high priority to be aware of the best and worst-case scenarios. For instance, activities like who will follow up with the call to action activity, and what will happen in case the volume exceeds your expectation.
STEP#4
Connect with your candidates
In order to achieve your end goals, you must create a strong and meaningful communication that clearly reflects your end goals. These goals may showcase the application procedure, how a recruiter can be contacted, how to schedule interviews, or to collect interest in joining a career-related event. However, you should be aware that no strategy fits all kinds of scenarios. This helps in cases where the target population is in increased demand.
STEP#5
Use Pictures/Graphics
Images play an important role in visual strategy. You need to decide what images can be associated with particular campaigns. At the same time, it is important to project consistency with your overall employment brand in order to communicate to the audience about your company's core values and brand identity.
STEP#6
Consider the Voice
Voice strategy is something that includes a video or pre-recorded calling campaign. It includes the tone, which can be either masculine or feminine. You should also consider the pace of the tone. All these things can make a difference in effectively appealing the candidates to use your recruiting platform.
STEP#7
Maintain Strong Communication With Clientele
Many recruiters often miss this step, that should never be overlooked. In many cases, observation shows that candidates directly reach out to the business team. Always check with your team when a candidate sidesteps your intended standard process.
STEP#8
Ensure Standard Procedures To Gauge Performance
Statistics and numbers are powerful ways to judge the performance of ATS. There are several important elements to keep track of performance gradient. Such as, tracking the number of successful hires, interviews conducted, candidate screens, attendees, number of new applicants, etc. Keep a baseline in view and compare the results of your marketing efforts.
STEP#9
Follow Trends Proactively
Recent trends like Opt-out rates, social referrals, and hires per recruiter over time, need to be monitored over a period of four to five months. It will give you a better understanding of whether the proposed outcome was the factual outcome. It can also help you in gauging your performance metrics and riding bandwagon of advanced practices in recruitment industry. 
STEP#10
Reinforced Strategies
You can refine your strategy and maximize the performance of your ATS by listening to the feedback of candidates, monitoring trends, and using your defined metrics. For example, by sending two similar video emails to candidates from the recruiter and the hiring manager. Video messages provide much better results in terms of the quality of the applicant.
Conclusion
Organizations all over the world make huge investments to build applicant traffic. Likewise, applicants also invest their time and efforts in your active jobs. It is up to recruiters to maximize this investment in ATS and increase their productivity. Following the above steps can most likely help you to maximize the performance of your ATS. If you want get your hands on a state-of-art applicant tracking system, RecruitBPM is here for you.  Moreover, we also offer a free trial if you want to discover how do we do it on our platform. You can avail free trial version of RecruitBPM's applicant tracking system here.