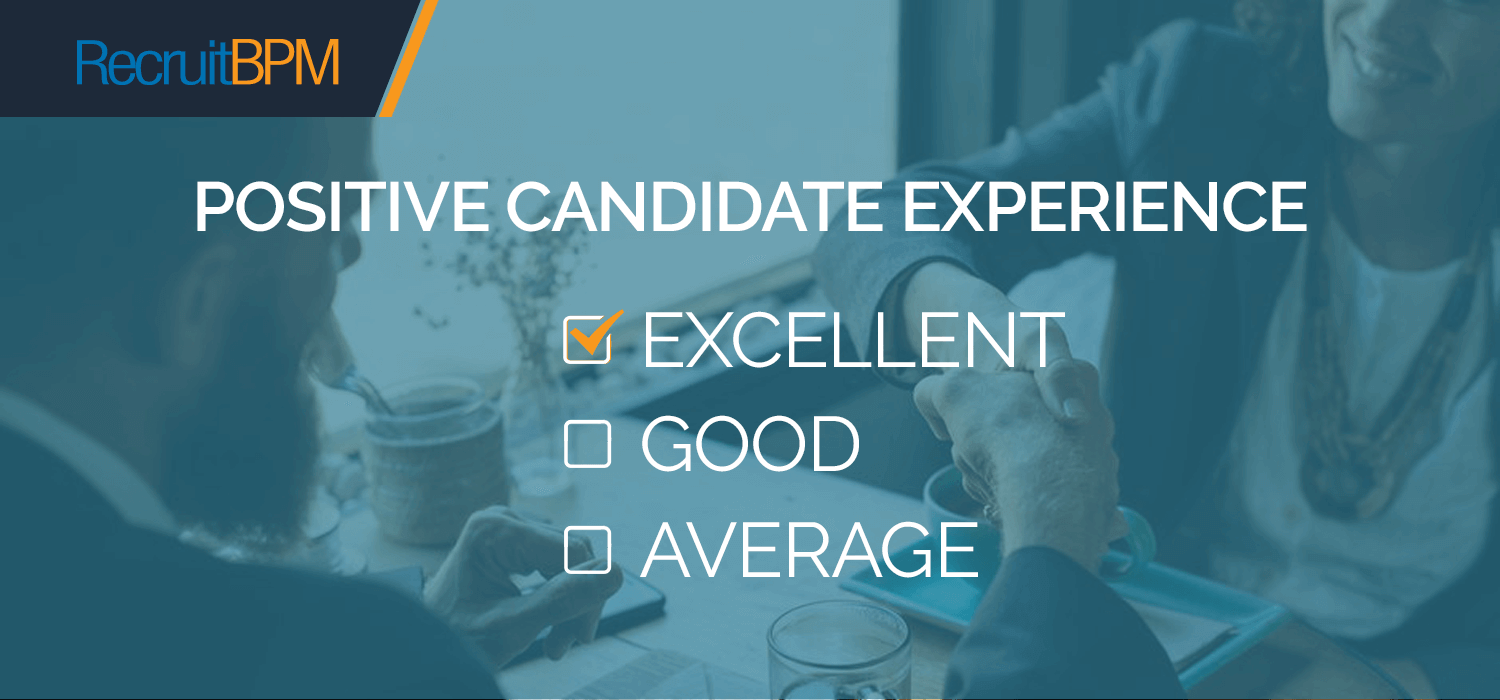 If your prospective candidate experience of applying to a job application isn't convenient or fostering for you, it clearly indicates that either you are not an applicant tracking system user or you are still in dark about how to optimally utilize your ATS . A strong and reliable applicant tracking software can transform your hiring process into an efficient system. It will relieve your HR department from stress, offering a pleasant and easy-to-follow process to your prospective job applicants.
RecruitBPM ATS is a software application to enable electronic management of the recruitment process and its staples. Therefore, the best way to avoid such problems is to simplify your recruiting process with this applicant tracking system. Here is how an ATS can improve the prospective candidate experience:
Seamless Process for Prospective Candidate Experience
During the job application process when a candidate pursues it through RecruitBPM ATS, the entire procedure is consolidated at a single platform. The moment candidates click on the 'apply' button, they are directed to fill out a short and comprehensive online application form. It is quite convenient and seamless procedure for the applicants in contrast to have them email their resumes and cover letters to your HR department manually or downloading the application form to their desktop.
Moreover, once the applicant has made a submission, they can track the status of their application at any given stage.
Familiarize the Candidates with Employer Brand
The front-end of an applicant tracking software is most often represented as 'careers page' or 'careers site'. This section is essential to your company's website as you can avail it to announce your job openings, share the working experience of your current employees, and give details regarding the benefits you offer along with promoting the company culture.
RecruitBPM also enables the companies to brand the application process with their logos and company colors. This feature in recruiting software guarantees to represent the online form as an extension of your website. Further, it provides a flawless application process, from the beginning till the end.
Consistent and Timely Communication
Sometimes it can get really hard to maintain regular communication channels, particularly when a job opening attracts numerous applicants. Especially, you may not be able to connect back with unsuccessful applications. Thus, leaving them in the dark and utter uncertainty about their application status. Consequently, you might need to answer a lot of calls from the candidates requesting updates on their applications.
You want to hire a candidate but postponing the application process for a long time can potentially drag the applicants away. Due to this untimely response, the candidate might start looking for other opportunities. Thus, communicating with your candidates is pivotally important in all circumstances.
RecruitBPM enables you to initiate and assemble auto-generated emails. You can send these emails to relevant candidates to inform them whether they were successful or not.
Enhance Candidate Reach
Many of you might be aware of social media recruitment. RecruitBPM has the feature to share new positions with just a click of the button across a company's social media pages like LinkedIn, Facebook and Twitter. This increases your reach to a large number of interested candidates. Further, it reduces the chances of your followers missing out on any new job openings. Nevertheless, you also don't want the passive candidates to miss any opportunity of working with your company.
In a nutshell, RecruitBPM is a vital tool that offers your candidates an improved and positive job application experience. Learn more about RecruitBPM's reliability and usability information among HR Software reviews on Fit Small Business, a leading digital resource for complete product details, reviews and comparison with other related applicant tracking systems.
For more details on how prospective candidate experience can impact your employer brand visit our previous blog here.