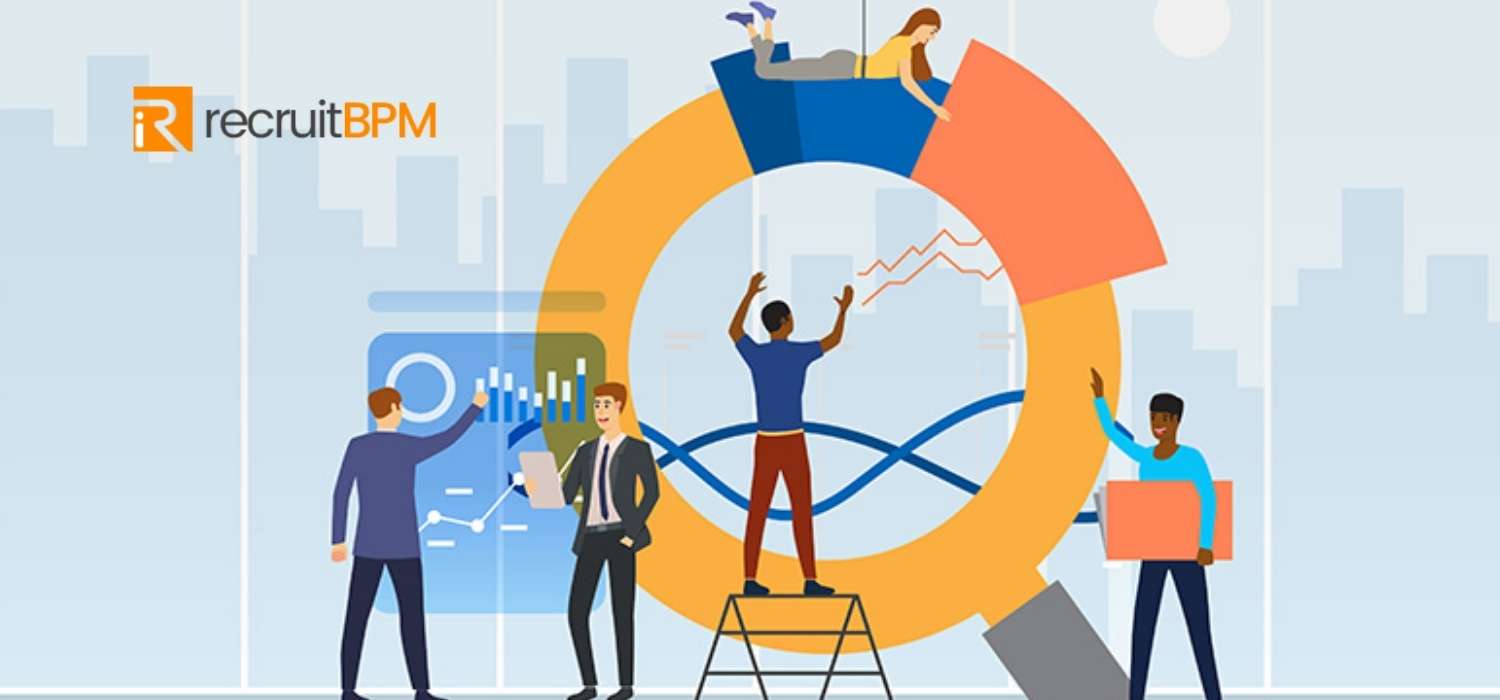 Staffing agencies backed by data-driven culture have reportedly increased their productivity curves. Understanding of power and value addition of data-driven outcomes among their employees' increases. Business ideas backed by statistical feasibilities also increase in such staffing agencies. Likewise, informed risk-taking has also improved by introducing data-powered culture in recruitment agencies.
The data-driven workplace encourages employees and teams to devise strategies with quantifiable deliverables. Outcomes in a data-driven organization project against certain variables for a predictable goal. But, it is a challenging situation for SMBs to incorporate data-backed decision-making. Hence, staffing agencies not updating themselves with technology lose in the competitive marketplace. Hence, employees in such agencies cannot understand the usefulness of data culture.
We researched the best practices to deploy world-class data culture. The outcomes of data-driven processes are plenty. The best practices narrow down to consider the following factors.
3 Best Practices to Introduce a Data-Powered Environment
The number of best practices to support a data-backed culture is limitless. The greater the better. Yet, we have highlighted the importance of the top 3 best practices to take a start.
AI-Integrations into your staffing strategies
Recruiters collect candidate information whereas artificial intelligence processes that into useful actionable outcomes. AI integrations in staffing solutions enable recruiters to take meaningful decisions. Recruitment-centric analytics empower TA experts to enhance the success of organizational hiring strategies. Staffing agencies have started integrating AI in their applicant tracking system. It scrapes and connects the candidate data to create a network of interrelated data.
Powered by AI solutions, RecruitBPM 's ATS maximizes the performance of recruitment strategies. The unified ATS dashboard enables the users to make the most out of their talent hunt processes.  Visit this link to know more about Benefits of AI  Integrations to Support your Applicant Tracking Software
Customizable and flexible dashboard
Every staffing agency has its own set of talent acquisition strategies. These strategies are unique to some extent for every recruitment company. It is important for a recruitment dashboard to support the unique needs of hiring teams. Otherwise, the efforts of the recruiting teams are unfortunately up to no good. So, a tailored solution for smooth data processing at every recruitment step is vital. Such a configurable platform has a vast number of benefits. For instance, you can redesign the adaptive dashboard as your organizational needs change. Likewise, you can customize and integrate other business processes into a central dashboard. Moreover, you get analytics sheets with AI-powered actionable data for meaningful decisions.
Data-powered culture in recruitment agencies also supports candidate redeployment KPIs. ATS software stores the contractors' data and sends time-sensitive alerts to them. These alerts prepare the recruiters to engage with contractors and ensure candidate redeployment. Read here in detail about Candidate Redeployment Optimization to Meet Recruitment KPIs Effectively.
The data-driven culture that supports ROI
The data-powered culture is not about integrating core data-processing tools and software alone. No data is worthy without the teams reciprocating it in their decision-making strategies. Thus, it is critical that data and recruitment teams are coherent in decision-making. A data-driven culture is the only way to empower your recruitment agency. World-class data culture is when HR teams improve the quality of staffing without external support and efforts.
RecruitBPM believes in perpetual growth for adaptability and data-driven analytics. An interconnected dashboard allows the TA teams to make independent yet informed decisions. Moreover, staffing agencies can also automate many talent processes with RecruitBPM ATS. It enables companies to simplify various recruitment processes. For example, data collection, data parsing, and categorization are possible with our ATS. Request a free demo ATS to experience a data-driven practice in your staffing agency.