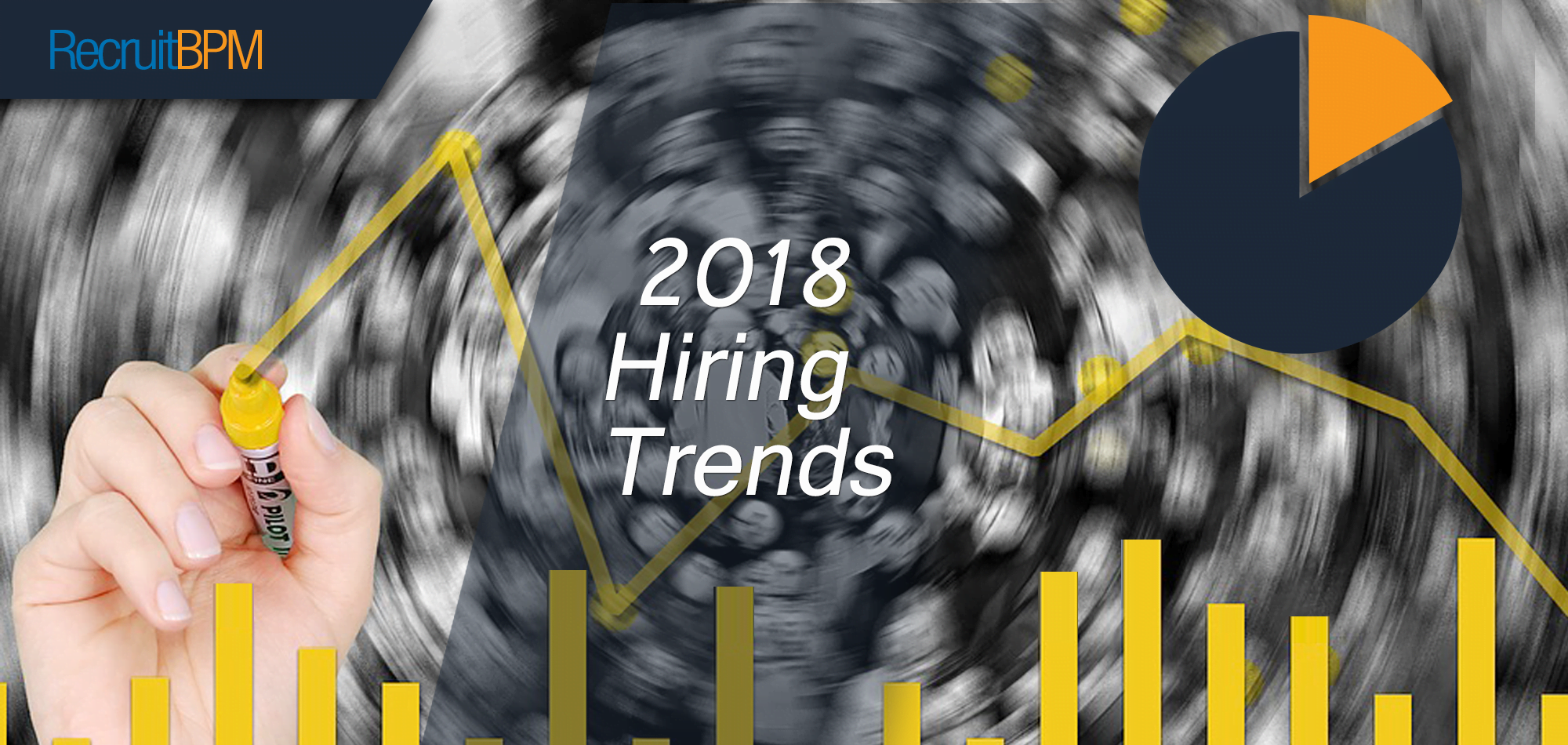 Demand for the best resources and higher skills raises a talent war among organizations. Last year hiring landscape was incredibly competitive. There was a shortage of IT talent and sky-rocketing salaries for in-demand roles. Those trends are likely to continue into 2018 as recruiters continue to adapt to the high-demand, low supply hiring landscape.
What Hiring Trends can Help you Win the Talent War?
Candidate and Employee Experiences
Companies have always created marketing experiences for customers. Same hiring managers can do for prospects to delight them and increase loyalty. With the talent war reaching a new high, it is extremely important for companies to develop experiences for both candidates and employees. The companies that are able to provide a better candidate and employee experience as compared to others. So these companies are more likely to win the talent war.
Gig Economy
Companies have to get creative in looking for candidates in new markets because the pool of IT talent in specific geographic settings may run dry. Unfortunately, many of the identified candidates will be unable to relocate. That's why we'll see an increase in more flexible staffing arrangements, telecommuting, freelance, and contract staffing by IT recruiting firms to fill out vital positions.
In 2018 companies across all industries will increasingly seek help finding IT candidates that can adapt or seek flexible staffing arrangements. In fact, many developers have fallen into the "gig economy"; freelancing their services under contract staffing arrangements.
Blended workforce
The gig economy has become a major trend impacting the global workforce and has created a new kind of diversity.  Nowadays, full-time permanent employees working side by side with freelancers. As more companies hire on-demand to solve key problems and cut costs by removing healthcare coverage, and other employee benefits, more freelancers, and full-time workers will need to work together. With many freelancers working at remote offices, the ability to manage without borders is going to become a critical skill globally in winning the talent war.
In-demand skills
Employers are willing to offer great compensation for candidates who possess programming and software development skills. Other highly valued skills that make candidates stand out are cybersecurity and cloud technology.
Specific in-demand skills are prized for their importance to digital transformation, and as such, an IT staffing trend to be aware of is focusing on landing candidates who possess these skills and retaining them.
The Importance of Online Profiles and Code Examples Increases
Hiring managers are paying attention to potential employees LinkedIn pages, GitHub accounts, or other coding examples. IT professionals are aware of this and are stepping up their online profiles to give employers insights about their abilities beyond a resume.
Organizations restructure to focus on the team over individual performance
One of the fascinating trends is the emphasis on teamwork regardless of the employment situation. While individuals have their own career agenda, companies now structure employes in teams. Moreover, companies believe high performing teams will enable them to compete for the future.
Passive Candidates
Employers working with recruitment agencies will have a distinct advantage because IT recruiters know how to reach out to both active and passive candidates. The passive candidates are appreciative of companies that engage them on their terms.
Savvy recruiters can harness the power of AI and bots to streamline much of the tedious aspects of their job. This will free up time for developing relationships and forming better bonds with candidates and clients.
The good news is that this will lead to better performance from recruiters. Their time will free up so that they can really get to know the intricacies of clients and candidates and focus on the human side of recruiting.
Offering work-life balance
As independent contracting becomes ever-more embedded in our job economy. Particularly when it comes to IT jobs, employees have become more concerned about work-life balance.
Traditional hiring managers in large businesses have a more established corporate workflow that takes more time to change. The increasing demand for today's IT talent requires more flexibility than the normal corporate settings.
Adapting to the challenges
Ample job opportunities and a lack of qualified candidates defined the IT market in 2017. The same is expected in the year 2018. But these IT hiring trends are emerging to help attract top technical talent. So 2018 will be yet another competitive year for companies who need to hire IT professionals.
While RectruiBPM's applicant tracking system can also lend a helping hand to the recruiters in winning the talent war. Request a demo today.