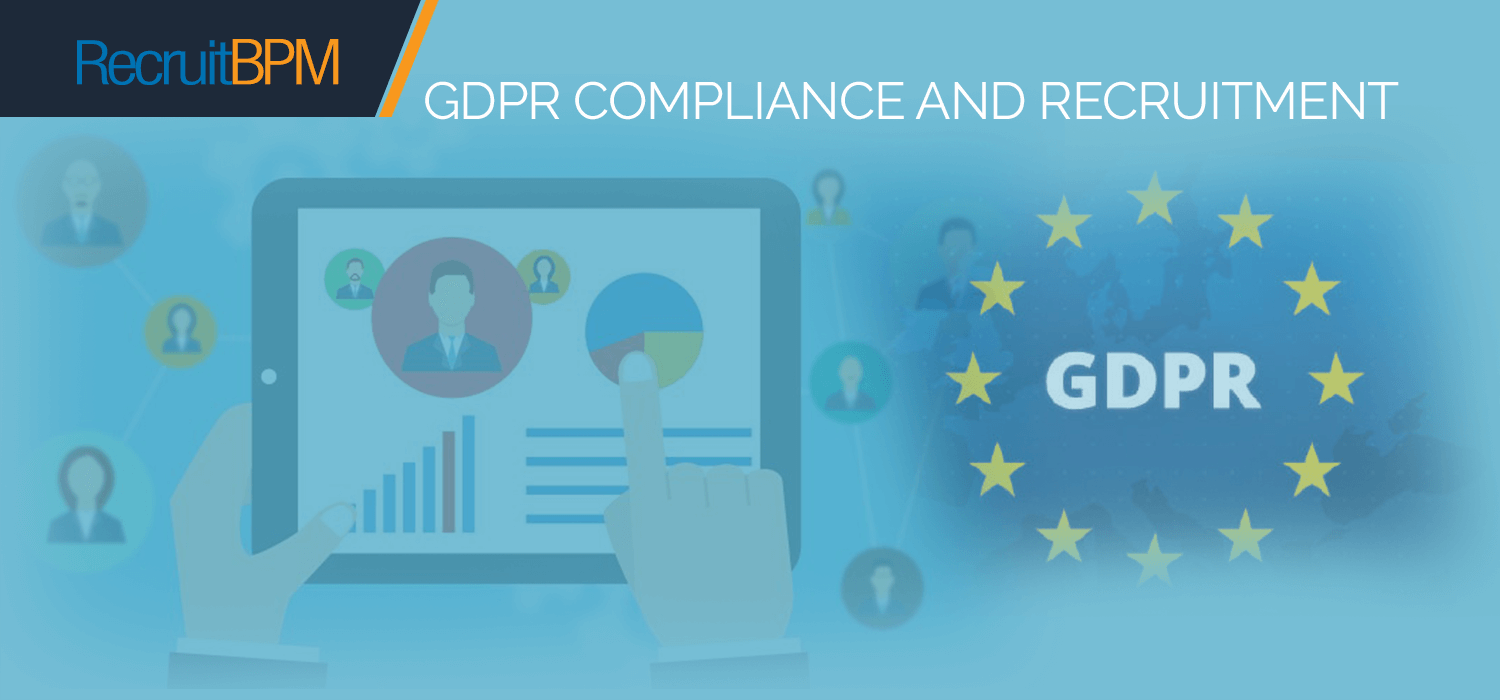 Recruiting globally requires recruiters to comply and be aware of the latest rules and laws. The General Data Protection Regulation GDPR was espoused by the European Parliament on May 14, 2016. This specific law protects the data privacy privileges of the European Union citizens. Further, it involves any businesses or institutes that are locating in the EU or have a market in the EU.
Organizations are required to abide by the new principles of data integrity enforced by GDPR. The regulation has been in effect for the recruitment business since May 25, 2018. It requires the recruiting teams to be GDPR compliant.  An organization can face up to €20 millions in charges for non-conformity to GDPR. Legal responsibility for security infringement can be even more devastating, following the similar sanctions along with the accountability of the individual. Moreover, it obviously is a terrible blow to the overall reputation of the organization.
What Recruiters Need to Know When it Comes to GDPR?
This article is not a substitute for legal advice from any company's legal representatives (we are not attorneys). Prior to implementing any new policy, make contact with your legal representatives to get a thorough guidance. You ought to understand the possible consequences of various policies while setting up the legal framework. 
Is Your Recruiting Software in Compliance With GDPR?
Every recruiting team must reassure solid protection procedures to secure the private data of EU citizens. Further, they also ought to have the expected capability to accurately document it. The data that is traversing between programs like Outlook, Word, or Excel or even the folders that are susceptible or in disarray. Disarray databases organized in such a way will surely fail to meet the latest standards set by GDPR. Make it certain to have a database resource that is licensed with Privacy Shield and is able to carry out a detailed inspection and provides records to prove that your recruiting software is compliant.
Within the framework of GDPR, the EU citizens are given the right to appeal for their names and data be removed from your database. Once you remove their data, you also need to make sure that your recruiting team doesn't re-enter that same person back into your company's database. Within a short time period, the GDPR law will be taking full effect, until then you need to spend a good deal of your time to contend and be well-informed whether your recruitment software is compliant or whatnot.
Is it necessary for you to hire a Data Protection Officer?
Following the framework of GDPR, you have to hire a data protection officer if you:
Are a public organization (not including the courts performing in their legal faculty)

Perform across-the-board regular monitoring of individuals (for instance, online behavior investigation) or

Manage substantial processing of particular categories of data or information significantly relevant to criminal convictions and transgressions.
Any company is capable of appointing its own DPO inside the organization. Apart from the fact whether the GDPR requires you to hire a DPO, you need to make sure that your company has a plentiful of employees and expertise to fulfill your responsibilities under the GDPR. Each member of your recruitment team should be responsive to the data controllers and data protection officers who will be supervising and executing these transformations in your business.
Do you have an effective plan for potential opportunities?
For an effective plan for the future, you must go through the GDPR regulation data accessible online and ensure to make contact with a legal representative to be aware of your team's succeeding actions.
Verify with your

applicant tracking system

vendor—ask for their recommendations and counsel.

Run an evaluation of your organization's current policies and procedures.

Devise a plan for acquiring the data with candidate permission; value the right of your applicants.
The Ultimate Payoff
Counting on to search for more options may disrupt the efficiency and be troublesome for the recruiting teams. Consultants can surely provide a plentiful who are familiar with your business. With the accurate procedures and mechanisms in place, you can easily set apart your recruitment team from the competition. Further, you can guarantee your applicants and clients that you hold on to the utmost principles of compliance.