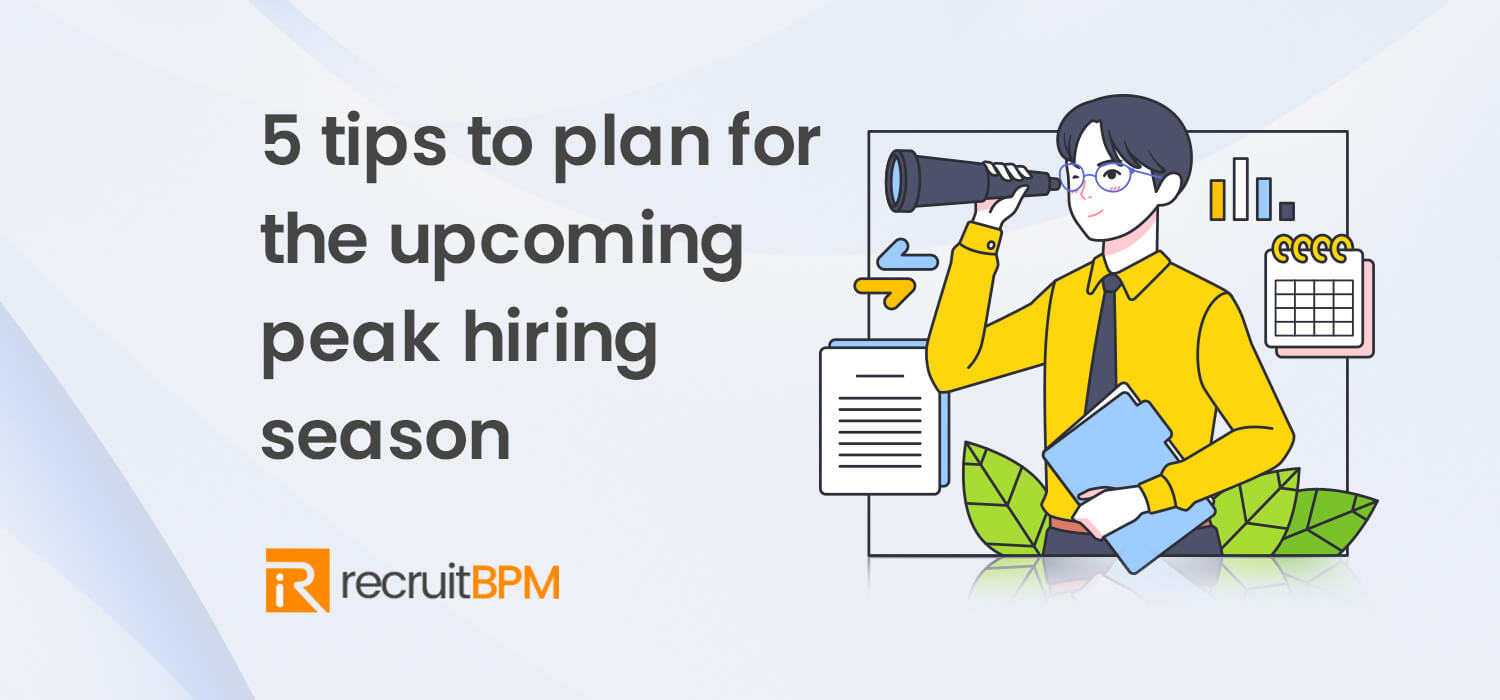 For many recruitment agencies in the USA, the busiest time of the year is back. Corporate activity peaks at this time of the year as companies set new budgets and updated corporate strategic goals. At the same time, the number of job openings increases as companies expand their human capital. The peak hiring season also means that competition for talent is intensifying. For your business's continued health and growth, the decisions you make during this time are crucial. So what are the steps you can take to build a solid seasonal hiring strategy in this fierce competition?
Distribute Timely Content
You have to make sure your content is delivered on time. Be it the newly graduated or seasoned person, timely dissemination of information is the essence. For example, if you are targeting fresh graduates, be aware of the seasonal graduation month when launching a fresh graduate recruitment campaign. Another example is launching a hiring campaign in the fourth quarter of this year, targeting vacationers and travelers with mobile campaigns using content that's easy to read while relaxing on the plane or on the beach. Is to do. By delivering this timely content, you can find the most active candidates at the beginning of the peak season.
Let Last Year's Numbers Guide You
Consider the number of candidates who responded to your job advertisements, how many interviews you held, the number of hires you made, and the busiest month of last year before deciding on your hiring and recruitment strategy. Congratulations if your strategy is working! But you may want to network with potential new hires a little more creatively. Your industry may do more business during peak seasons, such as summer, tax season, or winter vacations. If so, you may not be hiring too much (or at all) during the peak hiring season. In any case, last year's numbers help show the way this year.
Major hiring campaigns do not have to end at the end of the peak hiring season. As with any business feature, recruitment campaigns need to be measured and improved. You need to assess the success rate of your campaign and examine the data collected to identify the strengths and weaknesses of your campaign. Data analysis tools can help greatly in this regard. This allows you to harness your strengths and address areas that your target talent isn't talking about. Being able to identify the actions needed to improve success rates will undoubtedly give you an edge in the next major recruitment season.
Utilize Tools
During peak hiring seasons, when the hiring process is complex and there is an increase in applicants, the right tools can help narrow the pool of candidates considerably. For example, an applicant tracking system and CRM like RecruitBPM can help reduce time to recruitment by automating communication with candidates and part of the selection process. Another tool that can speed up hiring is a pre-employment screening tool. With this tool, a detailed real-time reporting system can save you valuable time by knowing if a candidate is likely to succeed in that position before spending time on the interview. By eliminating unqualified candidates.
Be open and honest
Use interviews with potential new employees as an opportunity to open up your expectations, both in terms of what your candidates are looking for and how your company operates in general. This is the time to share your mission and values. Make sure the candidate is also inviting you to the interview as part of your efforts to be open. This gives you an additional opportunity to understand what is important to them and an opportunity to explain the type of attitude you are ultimately looking for. The hiring process can be time-consuming, but with the right procedures and practices, finding the right people for the job is even more valuable.
Optimize your recruitment methods year-round
Recruiting is a continuous process and cannot be switched on just during peak hiring season. Whether you're hiring during the January-February hiring season, there are many steps you can take throughout the year to keep you attracting the best talent when you're ready.
Maintain relationships with universities, trade schools, professional associations, and networking groups.
Complete your job description and make sure you follow current SEO best practices
Build your employer's brand and make your company a desirable workplace
Launch an employee referral program to encourage successful hires
Keep in touch with candidates on a regular basis throughout the year
Organizations that understand these cycles and the unique opportunities that emerge in the peak hiring months can be most successful. The important thing is not to rush when hiring a new employee, but to prepare. Even if you plan to get things started in earnest, be aware that effective recruitment is a year-round effort. When you're not actively hiring new employees, you need to focus on branding your workplace. Moreover staying up to date on the latest hiring trends, and staying flexible also helps.