For our inaugural post on the subject, we're proud to interview our first ever client: Virtelligence IT Consulting. Virtelligence IT Consulting is a healthcare and technology consulting firm based in Minneapolis, Minnesota. We spoke with two of Virtelligence's core employees about their company and about their experience with RecruitBPM's applicant tracking system.
About Virtelligence IT Consulting
Virtelligence IT Consulting is a Healthcare IT (HIT) and Business IT consulting firm that offers solution advisory and consulting and staffing services to organizations throughout the globe. With nearly 20 years of information technology expertise, Virtelligence IT Consulting offers services across the full range of Healthcare IT and IT vendor suites. They deliver solutions tailored to address the specific business needs of each and every client. They distinguish from their competition by excelling in service delivery, turnaround time, and follow-through. Additionally, Virtelligence is simultaneously focused on their clients bottom-line, as well as their IT consultant's happiness. It's a winning formula that has kept catapulted them to the top of the information technology staffing and consulting industry.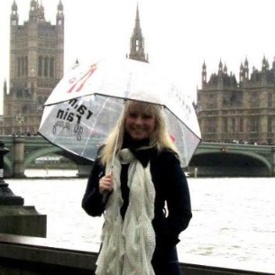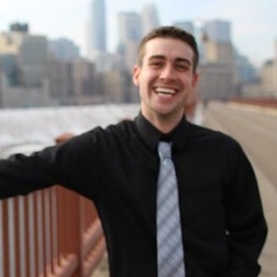 Here, to answer our questions, are Kory Schulte (Marketing Manager) and Danielle Bladholm (Operations Specialist).
What makes Virtelligence IT Consulting the best option for those seeking IT consulting firms?
Danielle: In a competitive industry where IT staffing firms tend to view consultants as products or numbers on a spreadsheet, Virtelligence IT Consulting views and values them as people. It is the most essential part of our business model. Happy consultants are the best consultants.
Kory: We've been around for almost 20 years, which means we have not only a massive network of clients, but we also have a large stable of consultants who have worked with us for most of their careers.
What does your personal contribution to Virtelligence IT Consulting look like?
Kory: I'm in charge of social outreach, website content, blog posts, marketing to clients, and email campaigns. I also oversee an amazing team of people for our day-to-day marketing efforts, and I support the sales team with proposal writing.
Danielle: My role is constantly evolving within the company. I basically have a hand in every department. Right now I'm playing a big role in Human Resources. I also work on sales and marketing projects; and I do a lot of onboarding, which means getting our consultants set up to work with our clients.
What made you choose to work at Virtelligence IT Consulting?
Kory: I've always been a fan of a tight-knit office environment, and I also enjoy the challenge of working with a company that has a strong national presence. Because of that, we kind of get the best of both worlds. We get to work with Fortune 500 companies and major healthcare systems, while still maintaining a small office environment. As such, I have the freedom to spearhead some major projects, while also getting the opportunity to work in a collaborative environment.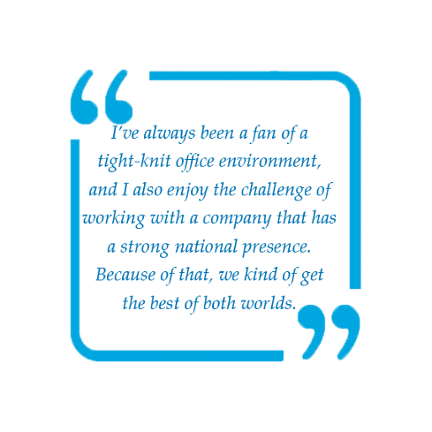 What's your favorite characteristic of Virtelligence IT Consulting as a company?
Danielle: Ethics. With a company that's been around for 20 years, it's easy to get persuaded down the wrong path. But our founder and owner, Akhtar Chaudhri, has kept his moral beliefs and adheres to a strict ethical code. Virtelligence IT Consulting is a very transparent organization, and clients and consultant are always aware of what's going on. There's a strong emphasis on open communication, and I love that.
What's an aspect of working for Virtelligence IT Consulting that you haven't found at another job?
Danielle: One of my favorite things about working at Virtelligence IT Consulting is the fact that we have floor-to-ceiling windows right behind our desks that provide natural light and a view of the wildlife. It makes me feel like I work at a zoo, but in a totally awesome way! I've watched multiple families of ducks swimming in the pond and foraging around it, and have even seen quite a few tiny fawns walk past the windows with their mothers.
How has RecruitBPM helped you along your journey as a company?
Kory: RecruitBPM has organized our massive contact database that consists of thousands of contacts in every state. It has also made it easy to keep an open line of communication between all departments, which allows us all to work together and be on the same page.
Danielle: RecruitBPM has only the information that we need. Other companies just give you way too much information, most of which you don't need, which makes it difficult and time consuming to sift through everything in order to find the data and functionality you're looking for. RecruitBPM is specifically designed for staffing firms like Virtelligence, and it's incredibly easy to use.
What's your favorite feature of RecruitBPM?
Danielle: It's extremely useful to be able to hit the "call" button on a contact's profile. It'll call from your phone, so all you have to do is click, and then pick up your phone in order to call someone. That way you don't actually have to dial the number into your phone, and it helps to save time. It might not seem that innovative, but it saves a lot of time for our employees. You can also do texting that way: from your phone number, but through your computer.
Kory: As a marketing manager, it's great that RecruitBPM integrates with all of our social media and job boards, so it reduces the amount of time it takes me to post our job opportunities online and reach out to clients and consultants alike.
Would you recommend RecruitBPM to a friend in need of an applicant tracking system?
Kory: I already have!  
To learn more about Virtelligence, visit their website or reach out to Kory or Danielle directly
kschulte@virtelligence.com; 952.548.6608
dbladholm@virtelligence.com; 952.548.6609