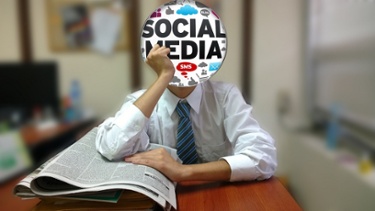 The week is finally over! To guide you to the weekend, and to make sure you didn't miss the things we found interesting this week, here's a quick round-up of the articles we shared on social media the past few days. In this article, you'll be informed about everything and all about mangers you need to know when it comes to recruiting. 
Are you Facebook friends with your manager?
The folks over at The Undercover Recruiter spent a little time collecting opinions from a variety of different professionals about the risk vs. reward of befriending your manager on Facebook (and other social media. It's a fascinating read, and the answers (as you'd expect) range from "Oh no, no, no" to "Duh. Obviously you should be." If there's one thing the internet is good for, it's contradicting advice.
Advice for new managers (that some not-so-new managers could use, too)
Rob Cahill at ERE Media writes his take on What Every New Manager Should Know. If you think that some of what he says here is common knowledge, then you've been pretty fortunate (as far as managers go) in your career. This is a short, but on point, article on three key things that every manager should understand. It's a good read for anyone who has recently taken on a managerial role.
Culture change secrets that you should probably know
Culture change can be a seemingly insurmountable task inside of any organization. It almost certainly can't happen overnight. Never fear, however, as Tim Kuppler at ERE Media shares what he thinks are the 8 Culture Change Secrets Most Leaders Don't Understand. While it's a pretty long article, we'll preview #8 for you:
"8. Culture transformation starts with personal transformation.
I love this point from Larry Senn. You can effectively cover the first seven "secrets" but your change efforts will bog down as individual behavior and mindset issues continue to persist, especially with top leaders. Top leaders must gain an understanding of how their behavior is impacting the behavior of others."
It all starts within. If you think your organization has a work-culture problem, we suggest investing a few minutes into this article.
Still time for a RecruitBPM applicant tracking system Free trial
Last, but not least, we'd like to remind you that RecruitBPM is currently offering free trials (with a live demo) for anyone who signs up in the next 30 days. This free trial version of our ATS isn't like our competitors. It requires no credit card on file and we'll never lock you out of your portal. That's right, should your trial period expire and you decide to stay with your current product, all of the information, candidates, and job orders that you entered into your customized applicant tracking system will be there for you when you decide to make the switch to RecruitBPM permanently. There's no-risk, no-hassle, and plenty of potential reward.  Click on the image below to quickly sign up for your own portal and receive a live-demo of RecruitBPM ATS+CRM.

That's a wrap for this week's round-up. To stay up to date on recruiting, sourcing, and applicant tracking news, subscribe to our blog today!