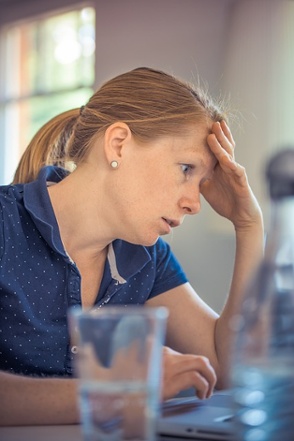 The week is finally over – rejoice!
Lately, I have been thinking about the significance of keeping up the with the fresh Recruitment challenges and trends, and their impact on recruitment efficiency. So, in this blog, I've compiled some amazing facts and practices that both recruiters and candidates should expect in contemporary times.
Recruitment Challenges: Customer Challenges
Do you operate or work for a recruiting or staffing agency?  James Chmielinski over at RecruitingBlogs offers his take on how to overcome the customer challenges that recruiting firms tend to face. These recruitment challenges and staffing issues are broken down, simply, into four categories: Infrastructure, Job Order problems, Leadership, and Communication. Read the full article to fully understand James' point of view.
For solutions to other recruiting or staffing firm challenges, you can sign up for a demo of RecruitBPM ATS & CRM in less than one minute.
13 Recruitment Trends for 2017 (Hint: Social Recruiting is here to stay)
UndercoverRecruiter spent some time talking to some of the staffing and recruiting industry's most noteworthy names. In this article, each staffing expert is tasked with coming up with one trend that will dominate in 2017. I won't spoil the entire article, but there's a huge emphasis on social recruiting and technology. There are a number of firms like RecruitBPM that provide customized solutions for your recruiting needs.
RecruitBPM And Its Contract Buyout Option
Last, but certainly not least, RecruitBPM introduced a new special offer for you and your organization. We know that ATS/CRM contracts can often get in the way of firms exploring other options in the market. Now you don't have to worry about your existing contract, because RecruitBPM will "buyout" the remaining duration of your Applicant Tracking System & CRM contract. No, we won't give you free money, but we will give you a premium cloud-based ATS & CRM portal for free for the remainder of your current contract. This eliminates the stress of looking for suitable ATS solution at last minute. Further, it gives you the chance to try out the product without the risk of abandoning your current ATS service. So if you see, we've created a win-win situation since it's pretty great for us too.
Read more about our Contract "Buyout" policy.
The Time Is Right For Signing Up For Our ATS & CRM Demo
We'd like to remind you that RecruitBPM is currently offering free trials (with a live demo) for anyone who signs up in the next 30 days. This free trial version of our ATS isn't like our competitors. It requires no credit card on file and we'll never lock you out of your portal. That's right, should your trial period expire and you decide to stay with your current product, all of the information, candidates, and job orders that you entered into your customized applicant tracking system will be there for you when you decide to make the switch to RecruitBPM permanently. There's no-risk, no-hassle, and plenty of potential reward.  Click on the image below to quickly sign up for your own portal and receive a live-demo of RecruitBPM ATS+CRM. If you want to get insights on the pricing of RecruitBPM's ATS, click here.

That's a wrap for this week's round-up. To stay up to date on recruiting, sourcing, and applicant tracking news, subscribe to our blog today!