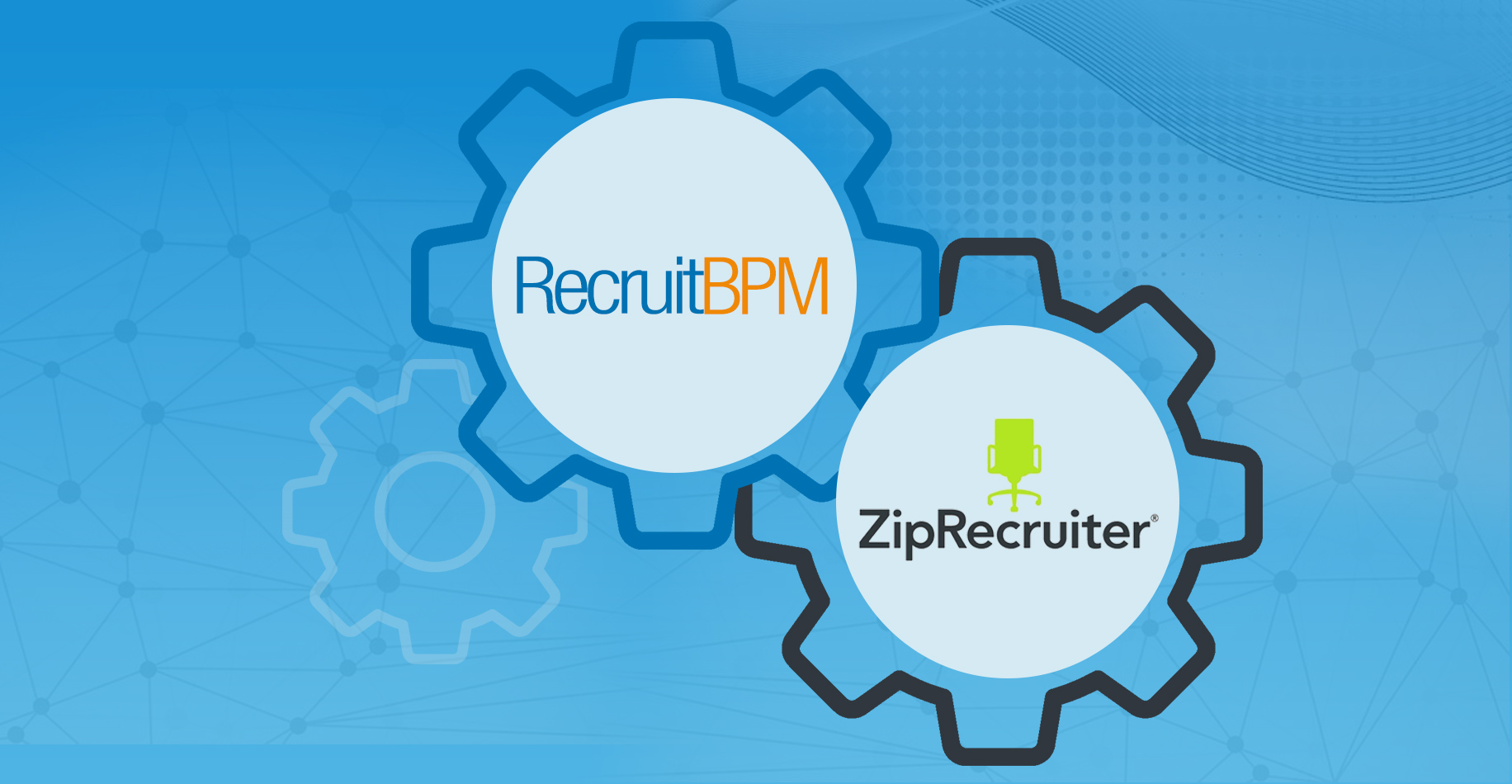 Smart recruiting professionals understand the need of adapting to rapidly changing technologies. Moreover, they also suffice the needs of the companies running their business internationally to hire diverse talent. Thus, RecruitBPM team is glad to announce its integration with ZipRecruiter.  It is a platform where you can manage all work related tasks; particularly when it comes to sharing valuable information like knowledge and experience with each other, more than 12 million users can easily connect.
Using a fast yet simple network, candidates can perform specialized search by job or company and with just a click of a mouse, it can display hundreds of relevant jobs. As the applicants go for a job, they are automatically directed to your business' career site to apply for accordingly.
ZipRecruiter is just one of the numerous integrations RecruitBPM offers. In order to discover more about our integrations and partnerships visit us here. RecruitBPM is constantly doing its best to offer the users more & more features and integrations. Make sure to keep yourself updated of our future updates by following our Twitter and Facebook.
What is ZipRecruiter?
ZipRecruiter is a combination of an online job board, resume parsing tool and job-search engine. Once you post a job on ZipRecruiter, it is passed to more than 100 job boards simultaneously. It enables you to post the job from one platform and landing all the applications in one place. Thereby saving you from the fuss of posting the jobs and parsing through applications on different job sites. All in all, ZipRecruiter simplifies your recruiting process.
Sign Up with RecruitBPM:
RecruitBPM's integration with ZipRecruiter enables its reach to a larger number of applicants and removes the complexity of posting the jobs from outside the RercuitBPM platform.
So, if you are already a RecruitBPM and ZipRecruiter user, you can find out more about the integration activation on our web page. If you are a new user of RecruitBPM, sign up for a live demo and discover how the free applicant tracking system works for your business.