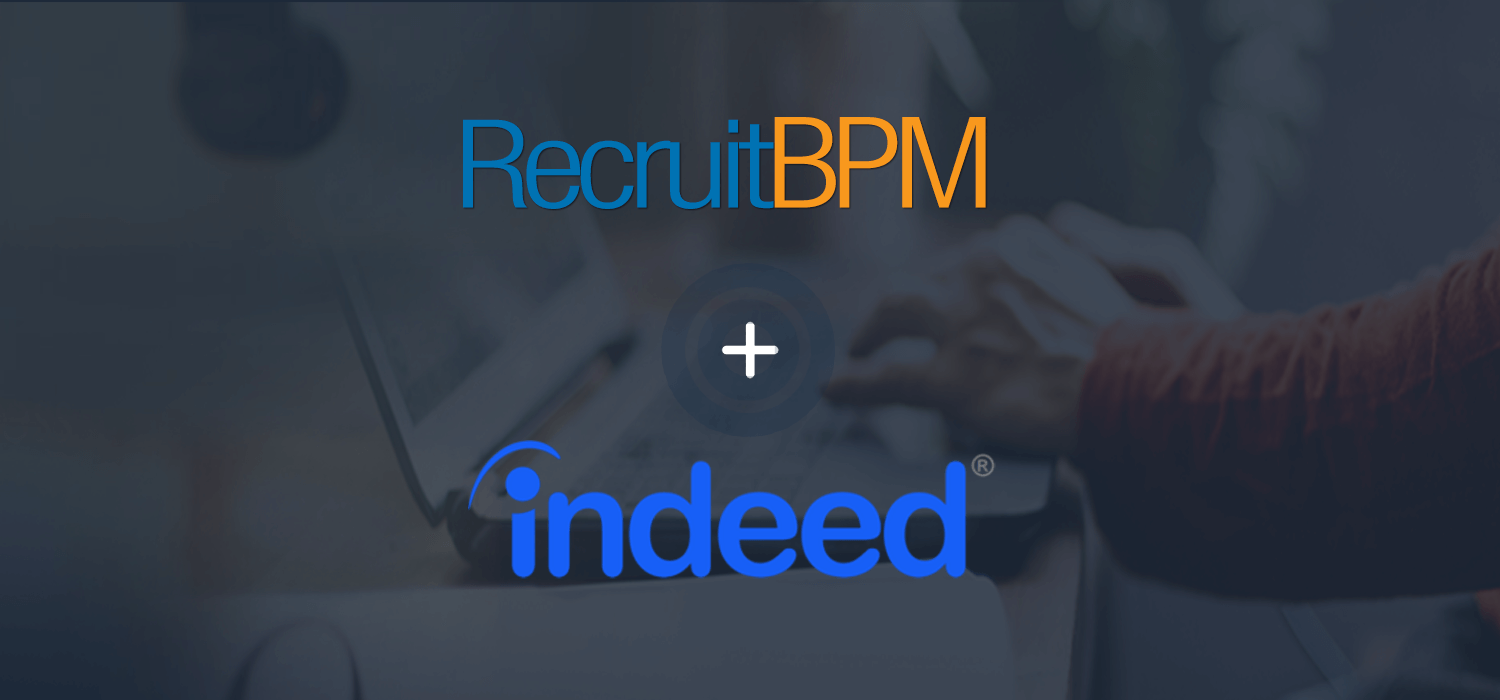 Announcement: RecruitBPM Integrates with Indeed
All the chit chats on tracking the applicants through different software and apps may have blurred the significance of online recruiting resources particularly the job boards. Even though, if you have outstanding recruiting tools, the importance of using a job board still stands out. It is important for a company to use various recruiting sources to hire the best talent. Job boards work like a search engine. To simplify it further, they are search engines for both recruiters and job seekers. They assist the recruiters in searching for potential candidates and let the applicants land to their dream jobs. Hence, there are many reasons for recruiters to use job boards, but the most important ones are:
 Job boards save recruiters' time, expediting the hiring process

 Majority of the job boards use latest recruiting technologies to automate the hiring process
RecruitBPM acknowledges the importance of using an online job board; therefore, we are happy to announce our integration with Indeed. Indeed is one of the most popular and successful job boards. According to a SilkRoad report of 2017 regarding top sources of hire, Indeed successfully delivered 65% of all the hires in the US made through online sources in 2016.
RecruitBPM  Integrates With Indeed – Efficient Candidate Searching
The ease it offers in candidate searching and sourcing process delivers a large number of job applicants. With Indeed's resume searching feature, employers, as well as the recruiters, can run a free search for over 25 million resumes. It is also useful to track down the passive candidates. Moreover, Indeed, with its sorting and filtering options, helps the recruiters to locate the most suitable candidate for a job position.
When it comes to the job posting, Indeed is an exceptional job board to be used by the recruiters. It offers free job advertising, although there are some paid features for promoting the job-ads yet they are not necessary to use. It also uses built-in applicant tracking software to assist the recruiters in managing job applications within its site.
Request a demo with RecruitBPM
Integration of RecruitBPM with Indeed enables its reach to a larger number of applicants and removes the complications of posting the jobs from outside the RercuitBPM platform.
So, sign up with RecruitBPM and find out more about the integration activation here. If you want to explore more about our exclusive applicant tracking software, you can always avail free demo version of our ATS.