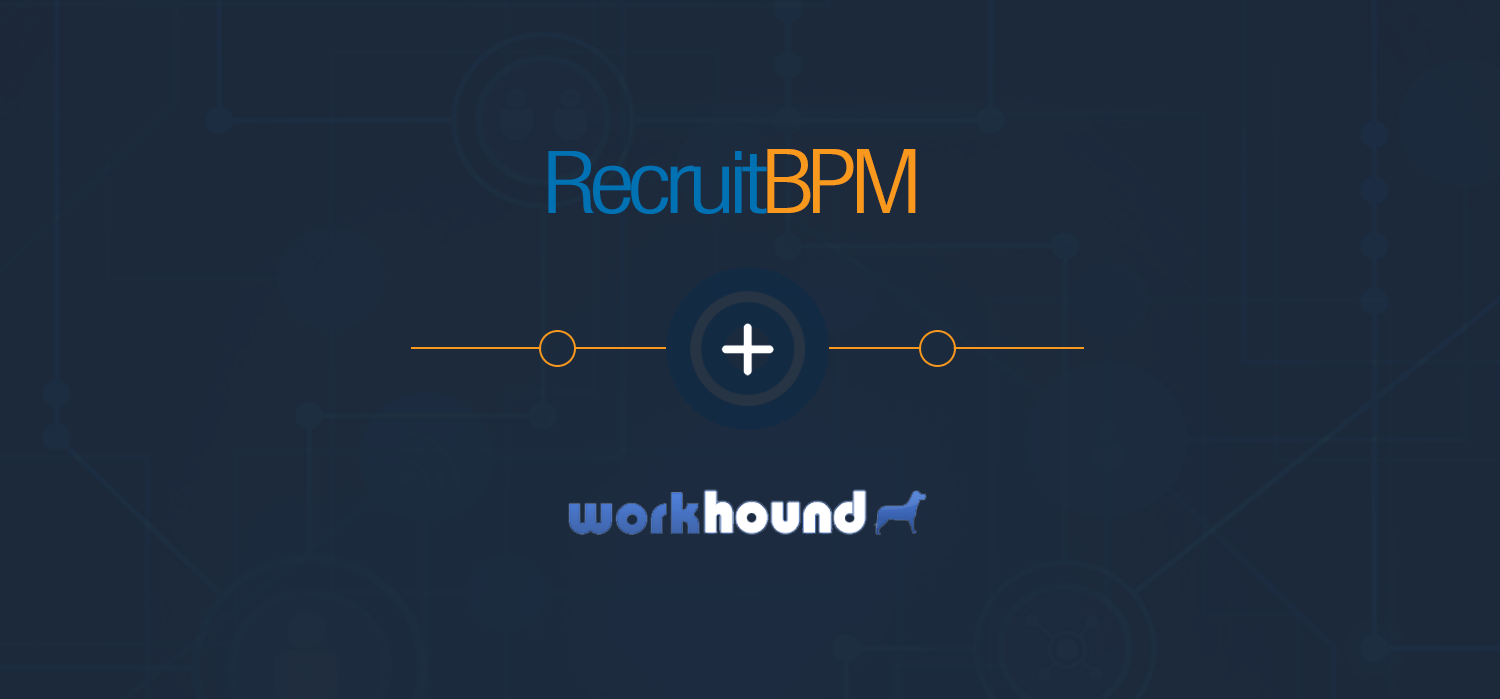 Announcement: RecruitBPM and WorkHound Integration – A Novel Partnership
The recruitment industry has gone through revolutionizing changes due to modern and online recruiting trends. These changes have been equally beneficial for both employers and job seekers. When it comes to quick hiring, online recruitment is mostly the preferred choice. It helps the employers to reach the potential talent rather quickly. Online recruitment has become a crucial part of the entire hiring process. It is particularly convenient for recruiters and employers who use different job portals and career sites as the primary source of talent hunt.
Internet accessibility has taken the recruiting process to a huge level. There are no geographical boundaries and limitations anymore. Consequently, the employers and job seekers can easily approach each other regardless of the distance. Online recruitment comes with many benefits such as time-saving, minimizing the hiring cost, easy access to both employers and candidates, and more opportunities for job seekers. Furthermore, advanced filtering tools have also fairly contributed to making the overall hiring process seamless.
Online job boards play a major role in online recruitment as they are cost-effective; reach millions of job seekers at a time and easy to use. According to a recent market survey study, it was reported that 81% of the job seekers use online job boards rather than other sources of job searching.
Therefore, being a recruiter or hiring professional, make certain that you go for an applicant tracking systems offering integrations with online job boards. RecruitBPM is your one-stop recruiting software with multiple online job boards' integrations at highly reasonable prices. With the aim to offer better, RecruitBPM and WorkHound integration is bound to perform better.
Outcome of RecruitBPM and WorkHound Integration
A UK based company and functional from 2007, WorkHound offers vertical search solutions for the online recruitment industry. It is one of the largest and popular online job boards; WorkHound is particularly famous in the UK, as it lists more than 700,000 job openings for job seekers.
Collecting the employee-focused data, this job site facilitates the applicants to promptly discover the jobs fetched from other job boards, career sites or company websites. The best part is the candidates can use filters like location, industry, salary, and pre-requisite skills to optimally narrow down their job hunt.
Post your jobs on WorkHound through RecruitBPM's Platform:
Recruiting Industry usually integrates with multiple paid and free online job boards like RecruitBPM and WorkHound Integration. All you need is to set up your account with RecruitBPM's recruiting software and you can post your job to different job boards with just one click through RecruitBPM's platform. So, STOP wasting your time to overthinking and use the most cost-effective recruiting solution for your hiring process. Sign up for a free demo today!