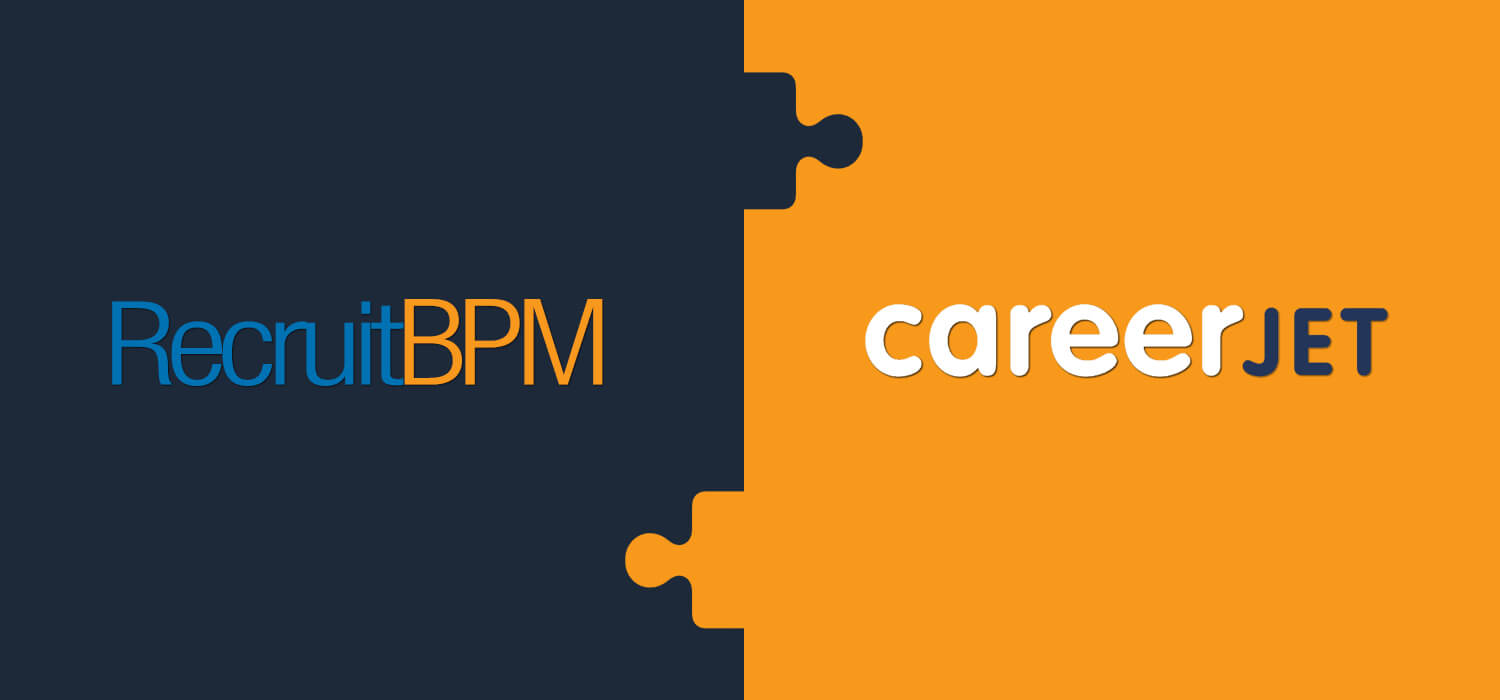 In the capacity of your applicant tracking system, RecruitBPM understands the significance of an online job boards for your recruiting process; therefore, we are happy to announce the integration of RecruitBPM with CareerJet. This novel integration with CareerJet will allow users to easily post their jobs from one platform to the other. Further, it will also allow for funneling all the applications at a single dashboard. Thus, saving you from the trivial task of posting the jobs and parsing through applications on different job sites. On the whole, it streamlines your entire hiring process.
What is CareerJet?
CareerJet is basically a search engine that is particularly significant for job seekers to make their job hunt easy. It lists out the open positions by extracting them from different job boards, recruiting agency sites and big professional recruitment websites and maps a large collection of job offerings available on the web in one expanded database. The candidates can effectively save their time by not having to go through different job boards and leave their applications every time for any open position. Instead, CareerJet offers rather convenient and fast application dashboard. CareerJet itself does not host the job offerings; rather the candidates are normally directed to the actual job offering sites. Hence, this job board basically serves as a traffic navigator to those websites. CareerJet's job search engine network is operational in more than 90 countries, with discreet regional interfaces that are transcribed in 28 different languages.
CareerJet utilizes smart agents operating on a group of networked computer systems to scan the web and discover the existing job offerings on the internet including small recruiting agency sites displaying only a few job opening as well as large job boards hosting hundreds of thousands of job vacancies. There are approximately more than 58,000 websites that are scanned in routine by CareerJet.
Why Integrations like RecruitBPM and CareerJet are important for recruiters?
It's a well-known fact that when companies are looking for candidates to fill their vacancies, one of the most famous tools to go for, are the job boards. In fact, the job boards are very useful and flexible for both the recruiters and job seekers. Additionally, with the technological innovations, job boards are getting more and more systematic and adaptable.
High-quality job boards utilize the improved searching process to facilitate the candidates in finding precisely what they have been looking for. Innovative searching functionalities offers a positive candidate experience. Further, it also helps the job hunters to come across the right jobs. Job boards let the employers customize their ads to get in touch with the right candidates.
Personalization is getting popular, so the scope of having a reciprocated experience in job searching is becoming more important. Integration such as RecruitBPM and CareerJet will allow the applicants to easily save jobs, download resumes, and additional documents. Further, it allows users to apply for as many jobs as they want to. Using recruiting software with job boards integrations offer many benefits such as saving your time and money spent on hiring, increasing your reach to the most suitable candidates and letting you manage your job ads.
Sign Up With RecruitBPM
RecruitBPM and CareerJet integration allows you to reach a large number of applicants. Further it removes the complexity of posting the jobs from outside the RercuitBPM platform.
Moreover, you can find out more about the integration activation here. If you are new to RecruitBPM, sign up for a live demo and start your applicant tracking system free trial.