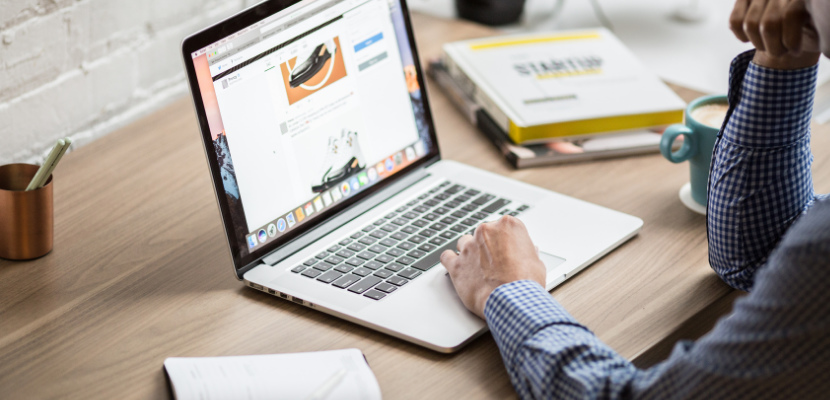 Recruitment management can be a challenging and time-consuming task for businesses, especially for HR teams. However, with the advent of recruitment management software, this process has become more streamlined and efficient. The software serves as a one-stop solution for managing the hiring process from start to finish, making it easier for businesses to find and hire the right talent. One such software is the free recruitment management tool, which provides various features like posting job openings, tracking job seekers, organizing resumes, scheduling interviews, and generating reports. In this way, it helps businesses and HR teams work more effectively and efficiently, making it an ideal choice for small to medium-sized businesses.
Streamline Your Recruitment Efforts with Free Tools
Recruitment is crucial for all organizations, especially for smaller businesses with limited resources. Recruitment management software free makes the process easier and more effective. It helps make recruitment better, which is important for any business.
CV Analyzer
CV Analyzer is a fantastic tool that can streamline the recruitment process for recruiters and hiring managers. This free software tool helps assess job seekers' resumes and identify important details like their qualifications, education, and previous work experience.
One of the key features of the free version of the CV Analyzer is keyword matching. The software searches resume for keywords relevant to the job requirements, including skills, education, and industry experience.
Another useful function is the education and experience verification. The CV Analyzer checks if the candidate has the required education and experience listed in the job requirements.
The software also analyzes the format of the resume, including font, spacing, and length, to ensure it meets standards. This is known as the resume format analysis.
Resume Parser
Streamline your recruitment process with a Resume Parser, a powerful and free Recruitment Management Software. This tool simplifies the task of reviewing resumes, saving recruiters and hiring managers time and effort by automatically extracting critical information such as job titles, skills, education, and work experience.
With the basic functionalities of a Resume Parser, you can:
Quickly identify essential information: The Resume Parser software efficiently extracts important details from resumes, making it easier for recruiters to quickly assess each candidate's qualifications.
Store information in a centralized database: The extracted information is stored in a database, making it easily accessible to recruiters and hiring managers.
Track candidate progress: The software tracks the status of each candidate, allowing recruiters to manage the recruitment process with ease.
By utilizing a Resume Parser, recruiters can focus their time and energy on evaluating and interviewing the most suitable candidates, rather than wading through piles of resumes. The result? An effortless and efficient recruitment process.
An AI-powered search
An AI-powered search tool is a powerful recruitment management software that leverages artificial intelligence to assist in the hiring process. It streamlines the search for suitable candidates by analyzing resumes, identifying key skills and qualifications, and matching them with job requirements. The tool helps recruiters and hiring managers save time and effort by reducing the need for manual candidate sourcing.
With candidate matching, the AI-powered search tool is able to identify individuals who meet the specific criteria required for a role. The software also provides a detailed analysis of resumes, extracting relevant information to further inform the recruitment process. Additionally, the tool offers candidate tracking, allowing recruiters to monitor the progress of each individual throughout the recruitment journey.
In conclusion, an AI-powered search tool is a valuable asset to any recruitment team, enabling them to quickly and efficiently source and track the best candidates for their organization.
Interview Recorder
Interview Recorder plays a significant role in making the recruitment process more efficient and effective. By providing a centralized location for all candidate interviews, HR managers and recruiters can quickly access and review important information, saving time and effort. The tool also helps to eliminate the subjective nature of the interview process by providing a clear and concise record of a candidate's responses and behavior. This, in turn, leads to more accurate evaluations and reduces the likelihood of personal biases influencing the selection process.
Moreover, Interview Recorder enhances collaboration among HR managers and recruiters, allowing them to work together in choosing the right candidate. Sharing the recordings enables multiple team members to give their input and provides a basis for discussion and decision making. This ensures that the selection process is fair and objective, and that the best candidate is chosen based on merit and skills rather than personal preferences.
In conclusion, the Interview Recorder is a valuable tool for HR managers and recruiters in their efforts to streamline the recruitment process, improve the accuracy of evaluations, and enhance collaboration. With its ability to reduce biases and provide an unbiased record of candidate interviews, it plays a crucial role in ensuring a fair and objective selection process.
Performance Tracker
Performance Tracker is a comprehensive and user-friendly software designed to make the recruitment process more efficient for organizations. This software provides a cost-effective alternative to traditional recruitment methods and is equipped with various features that simplify the recruitment process.
One of the key features of Performance Tracker is the ability to track resumes. This allows recruiters to keep track of all the resumes they receive and make it easier to search for specific candidates. The software also includes a scoring system for applicants, which enables recruiters to evaluate candidates based on predefined criteria and make informed hiring decisions.
Scheduling interviews is also made simpler with Performance Tracker. The software provides an easy-to-use scheduling system that enables recruiters to schedule interviews with multiple candidates at once and keep track of the interview schedule in one place. This feature helps recruiters to save time and stay organized.
Performance Tracker also makes it easy for recruiters to communicate with candidates. The software provides a platform for recruiters to send and receive messages from candidates, keeping the recruitment process streamlined and efficient.
Reporting and Analytics
Reporting and analytics play a vital role in effective recruitment management, providing organizations with valuable insights and helping streamline the recruitment process. Utilizing these tools can offer a range of benefits, such as:
Tracking applicant flow: By using reporting and analytics, you can monitor different aspects of your recruitment process, including the number of job applicants, the number of applicants moving through each stage, and the number of hires. This information can help you identify areas for improvement.
Measuring time-to-hire: With these tools, you can measure the time elapsed from application to hire and pinpoint areas of the recruitment process that need streamlining. If applicants are taking too long to progress from one stage to the next, it could indicate a problem with the process.
Evaluating hiring sources: Reporting and analytics tools allow you to track the sources of job applicants and evaluate the performance of various recruitment channels, such as job boards, social media, and employee referral programs. With this information, you can determine the most effective channels.
Improving candidate experience: These tools allow you to monitor candidate feedback on their recruitment experience and identify opportunities to enhance the candidate experience and increase the chances of a successful hire.
Key Takeaways
In conclusion, recruitment management software is a valuable tool for businesses and organizations of all sizes. It helps streamline recruitment management processes, improve communication and collaboration, and increase productivity and efficiency. With a range of features and functionalities, including task management, scheduling, budgeting, reporting, and analytics, recruitment management software offers a comprehensive solution for managing projects from start to finish. By utilizing project management software, businesses can stay organized, meet deadlines, and achieve their goals with greater ease and success.
FAQs
Q- What is the purpose of a Recruitment Management Software?
Recruitment Management Software (RMS) is a set of tools designed to make the recruitment and staffing process for an organization more efficient and automated. It helps manage all aspects of the recruitment process, from posting job openings to keeping applicants engaged.
Q- Why are recruitment management software tools significant?
Recruitment management software helps streamline the job advertisement and hiring process for employers by organizing job applications and facilitating communication with candidates. The goal is to improve the job search experience for both employers and job seekers, making the recruitment process more efficient and manageable.
Q- What are the key characteristics of free recruitment management software?
Recruitment tools can improve the talent acquisition process for your business. The key features are:
Applicant tracking systems streamline candidate management by centralizing information, simplifying recruitment processes, and improving interdepartmental collaboration. They can also track recruitment advertising ROI and aid in developing more effective strategies. In-house recruiters benefit from reduced time spent on updating the business.
AI streamlines recruitment by automating administrative tasks, such as resume parsing and candidate screening, and identifying suitable candidates based on skills and experience. It also facilitates custom recruitment testing and candidate evaluation.
A CRM enhances an ATS by centralizing candidate interactions, enabling recruiters to track and evaluate their recruitment efforts and score/rank candidates based on interest. This helps build a 'warm' talent pool for future hiring needs by maintaining relationships with potential employees and keeping them informed of company updates.
Assessments, like psychometric tests and language/technical skill evaluations, can give a more thorough evaluation of a candidate's suitability for a job. These evaluations help in pre-screening, talent acquisition and determining if a candidate is a good cultural fit for the company and role, leading to improved employee productivity and reduced turnover.
Interviewing software speeds up recruitment by processing a large number of candidates quickly. It allows for pre-screening and online interviews, making it possible for better manager representation, leading to cost reduction and improved hiring decisions.
Q- What is the most commonly used software for recruiters?
The primary software utilized by recruiters is an Applicant Tracking System (ATS). An applicant tracking system (ATS) acts as the foundation for the recruitment process by providing organizations with the means to gather and track the progress of job seekers.
Q- What is the cost of employee recruitment software?
Recruitment software can help companies make hiring easier, but it can also cost a lot of money. Big companies may have to pay a lot of money every year for each person they want to hire. Smaller companies and new businesses might choose free recruitment software, but it may not have all the features they need. When choosing recruitment software, it is important to think about how much it costs and what it can do to help the company, so they can pick the best one for them.