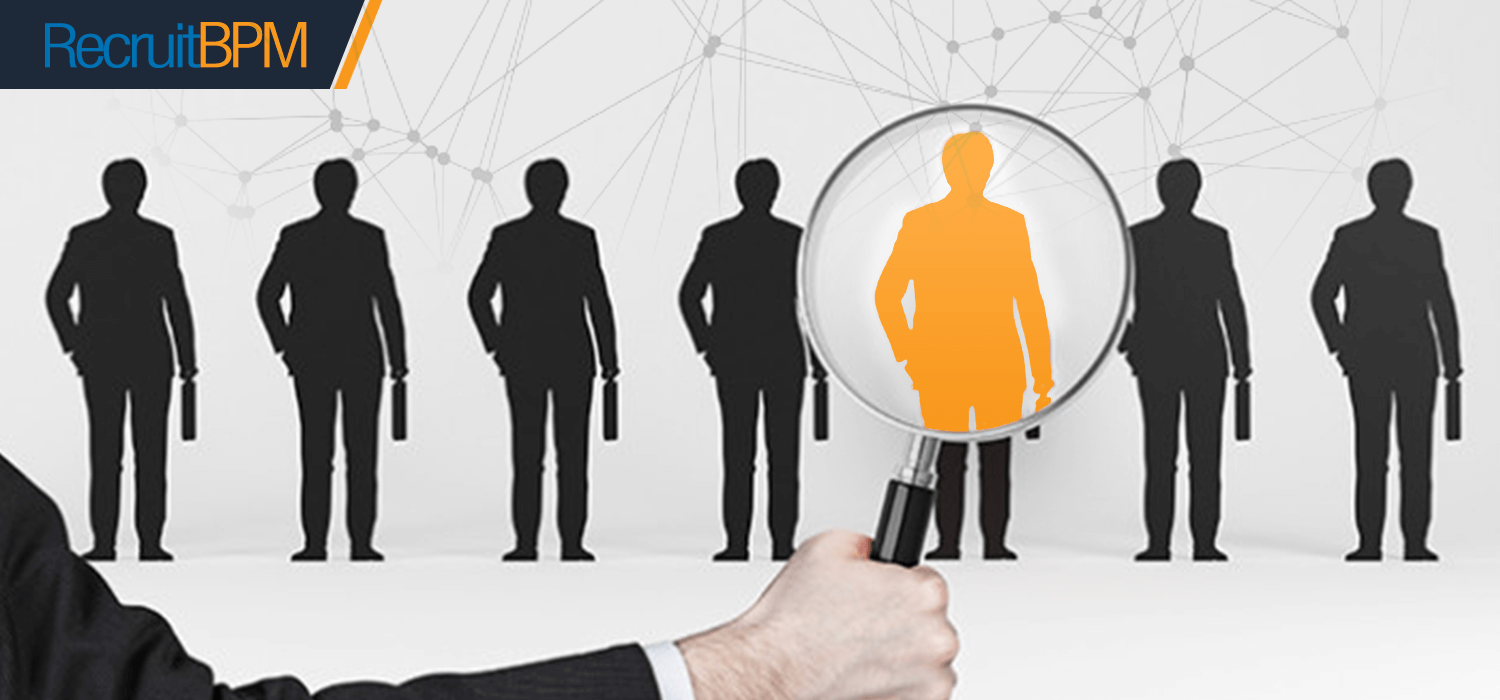 Hunting top talent is an important responsibility and with the passage of time recruiters are finding innovative recruiting methods to fulfill this responsibility. Most of the businesses not only want to hire new but especially the right candidates for their open positions—those applicants who possess the right skills and knowledge for the role, who can adapt to the team and environment, and eventually, who can contribute to the business growth and success.
Quite often, however,  it can be quite difficult to figure out the right employees particularly when you're short of time, budget, and if you are working with limited resources. Therefore, in this article, we will be exploring a few of the most effective techniques to help you lead towards the right candidates. Delve deep to know what unique and innovative strategies real businesses use to find their employees along with an applicant tracking system.
Social Media Innovative Recruiting Methods
Social media for recruiting purposes is one of the most innovative recruiting methods that recruiters use today. If you are facing hiring problems due to a low budget then social media is one of the best ways to get your jobs posted at very little to no cost at all. Besides sharing your open positions to your company's social media pages, also take into consideration the spaces where your major candidates might be hanging out. Are there any Facebook groups relevant to your business? Is there an educational institution offering the best program in your field?
When you want to be sure about the candidates who see your posts are the ones you wanted to target, you just can't presume that they are going to find you or you may not be considering hiring them. Think about finding some professional firms for your field and share your postings with them. Apart from this persuade your existing employees to share them too. Also share your postings to personal pages, given any of your employees or colleagues know people who might be interested.
To make your post more interesting, don't just use a URL, use a one or two-liner description for it. Adding a picture to show that your employees had a great time at your company's recent event will be beneficial. Showcase your company culture, describe what kind of candidates you are searching for and also add a few of the non-monetary benefits offered by your company to grab people's attention.
Job Fairs
Job fairs can be very helpful in identifying and distinguishing candidates as you meet them prior to the interview. Just don't forget, as much as you are studying your potential candidates, they are observing you too. However, job fairs can be very time-consuming.
Since there is a continuous drop in unemployment i.e. below 5%, it is more likely that the hunt for talented employees will get tough whereas the candidates have the liberty to take their time and be selective regarding their jobs.
You attend the job fairs with one thing on your mind; you want to sell your company as the best place to work. To make people stop by, you need to be creative with your exhibition. Use posters that enlist the amazing job benefits you can offer. Highlight your company's culture by playing a slideshow. Also, remember to list all of your open positions at the exhibition.
Once you are successful at persuading people to visit your booth, it is significant to talk to as many of them as possible. Don't forget! an interview is a two-way street. Since the job seekers are also trying to determine whether your company is the right fit for them. Don't just ask them to visit your website and apply online. Take your time to know your potential candidates and answer their questions regarding your company.
Moreover, provide them with your business card given they want to follow up. Make certain that your business card has an excellent design making it distinguished from other cards collected by the jobseekers. To have a business card expressing your personality and company culture make sure to work with an expert designer.
Host a Recruiting Event
One of the innovative recruiting methods to attract top-level candidates is through hosting a recruiting event. Host a recruiting event to attract a large majority of job seekers. Just like the job fairs, at the recruiting event, you and jobseekers will be interviewing each other. Yet this removes the competition of other organizations. It is also one of many ways to develop brand awareness.
In order to publicize your event, you can use social media, job boards, and current employees. Make sure to post the categories of the jobs you want to fill to decrease the number of unrelated applicants. Let the attendees register in advance so you can have an idea of how many people will be attending the event.
Invite your existing employees to attend the event in order to give company tours or become familiar with other attendees. Provide them with comment cards which they can fill out later having any thoughts or information regarding the candidates. It can provide the job seekers with an opportunity to ask questions they may not feel comfortable asking a human resources representative or an executive.
Make sure to meet and socialize with as many candidates as possible. Develop a follow-up plan for the time when your event is over. Even if you have no intentions of hiring them, send a thank you email to all attendees. Make sure to provide job seekers with a completely positive experience, particularly in the case of another upcoming opportunity that may work for them. Determine which candidate you want to get to know more about and schedule an interview.
Employee Referrals
Employee referral is one of the innovative recruiting methods that can motivate your employees to keep working for you. Let's suppose, you already have hired some great employees, so why not ask them to refer more people like them? When you utilize your current employees to find new ones it can save your money. Moreover, it can improve the sense of your workplace culture. If there is a consistent flow of resumes through employee referrals, your employees would be more comfortable working there. On the contrary, if you receive fewer resumes, you must ask yourself: what are the reasons your employees don't want their friends to join your company?
Make sure to have the process completely outlined before you ask your employees for referrals. Decide the criteria and the type of incentive you can offer to your employees for referral hires. Whether it should be a monetary bonus, an extra day off, or something else? In any case, it will be an investment for you. As it will be much less than you would have paid a recruiter. Also, set your preferences regarding employees submitting referrals. Whether you want them by email or through your website.
Don't forget that your process and your treatment of the referrals will leave a significant impression on your employees. Make certain to leave a response to every referral even if it isn't going to work out until no one is left on the list. Since employees become less interested to refer someone if they come to know that recruiter did not contact their referrals.
Conclusion
Increasing your staff can be really difficult, particularly when the talent pool is insubstantial. Becoming innovative and creative in your search can be helpful in showcasing your organization's innovative recruiting methods. Hence, using a robust ATS like RecruitBPM can increase the effectiveness of hiring exceptional employees.