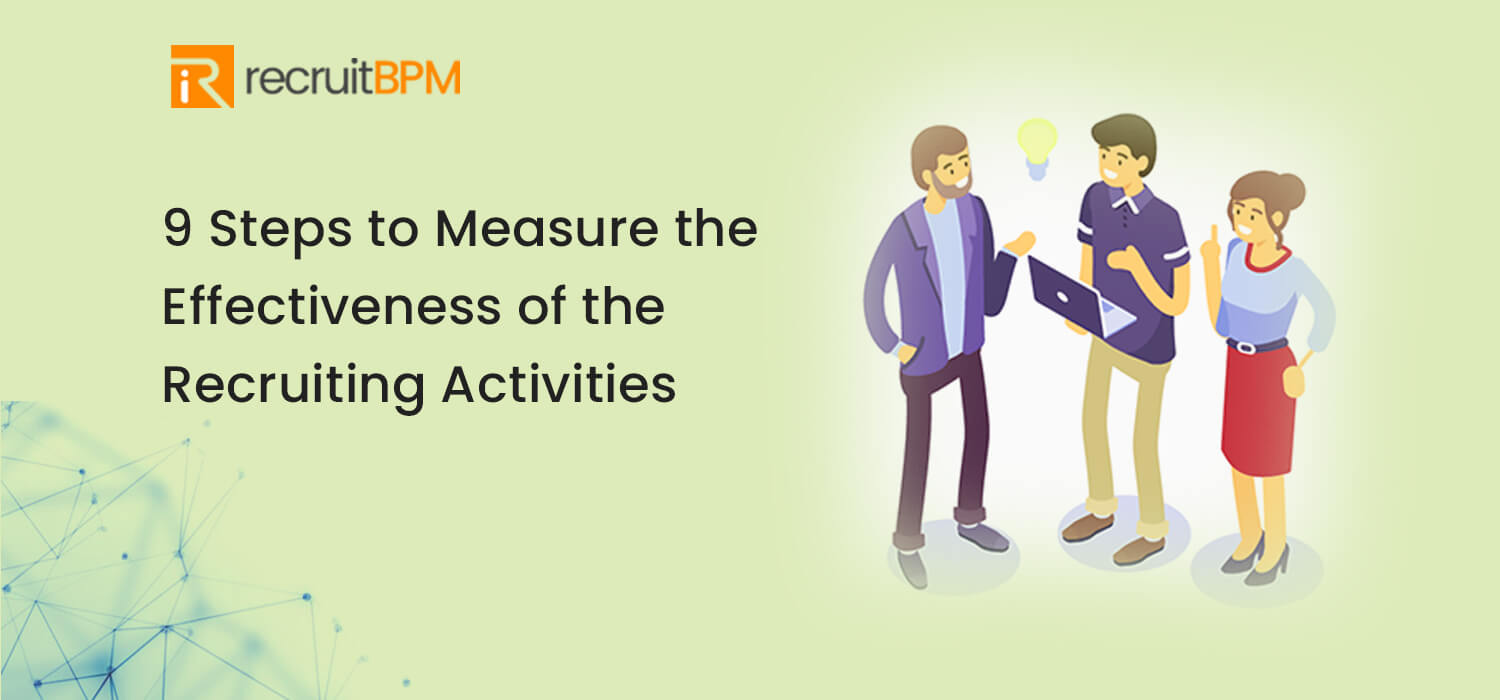 You must already have an understanding of the recruiting activities and recruiting metrics that you need to measure for 2022. Now, it's about time you take a look at all those steps that can be useful for creating robust recruiting pipelines along with measuring and boosting its productivity.
 Establish Existing and Prospective Needs
Prior to getting started with recruiting, you need to recognize the vital roles that your company is in need of. Evaluate them meticulously and ascertain whether they are critical before you begin to develop your talent pool.
 Evaluate the Talent Catalogue
Identify and determine the essential skills needed for multiple roles and job vacancies. When you are done with the talent catalogue evaluation, it becomes easier for you to delegate roles and responsibilities in a better and effective way.
 Identify the Combination for Filling Gaps
Identify what type of talent combination you are in need of to fill in the talent gaps within your company.
 Determine the Pool of Internal Candidates
Identify the accessible skill-sets prevailing in the internal candidates, and allocate or re-allocate important roles to them depending on their expertise. Evaluate the strong points and limitations of the talent pool and work towards improving their skills. Likewise, empower them to accomplish multiple roles.
 Keep Track of Promotion and Turnover Rates
When the promotion and turnover rates are lesser than anticipated, it generally indicates that your growth plans are in need of revision and improvement. Alternatively, if your promotion and turnover rates are higher than the anticipated projections, evaluate how your organization is dealing with the task of making opportunities in crucial positions.
Develop and Implement Campaigns to Engage Candidates
Develop and figure out ways that can enable you to have an interaction with the candidates along with engaging them. Events like seminars, social gatherings, etc. are good options to begin with. Work in coordination with multiple hiring managers and employees to develop strong professional networks.
 Evaluate and Improve Existing Recruiting Activities
Assess all the effective sources you have been using to acquire the talent in the past and go through them to get new connections. Take into consideration the option of searching them with the help of keywords, standard profiles, trends, etc. Thus, improving your overall recruiting activities.
 Quantify your Internal & External Pool
Examine both the internal and external candidate database and keep a track of the accessible talent. This way you will have a knowledge of your weak areas and the redundant proportion of your pool .
 Enhance Hiring Decisions with an ATS
The applicant tracking system aka ATS creates precise reports that keep a track of all your daily correspondences. Further, it lets you evaluate the performance depending on the custom recruiting metrics. The minute you realize where you need put your efforts, the fields where you require improvements and the sources of your maximized quality candidates. Then you can divide your efforts, time and resources according to the needs. Furthermore, you can adjust along with developing your talent pool in a effective way.