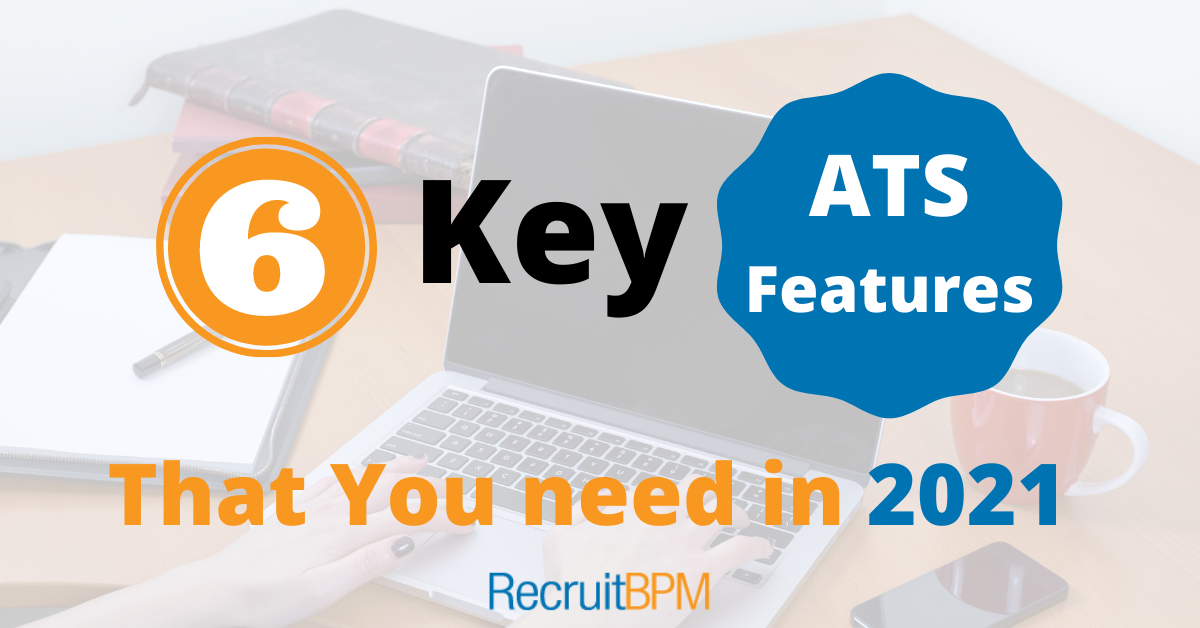 A traditional Applicant Tracking System (ATS) is great for very small businesses but when your organization has a variety of job postings and candidates, it's a pain in the long term. Although you might be able to hold onto your current outdated ATS Features. But you would be missing out on the benefits that RecruitBPM could bring including:
Communication and Messaging
Job Posting and Career Portal
Cost-effectiveness


Updated ATS Features
Client Portal
Unlike many Applicant Tracking Systems out in the market that do not provide the luxury of client portals, RecruitBPM provides dedicated interfaces for clients where you can review candidate application progress throughout the process. This portal helps you track a particular client's life cycle right from job application submission to placement and further enables you to either review, approve, or reject candidates with a single click.
Communication and Messaging
A practical and effective communication among the stakeholders is an integral part of any business to run successfully. As they say, "Communication works for those who work at it" and yes, we've worked at it by integrating preferred Email (Gmail and Outlook), SMS, and phone calls within RecruitBPM's ATS Features button. Now you can access all these communication channels without having to leave the system – thus making it easier for you to communicate with your candidates and contacts.
Job Posting and Career Portal
There are tens of renowned job boards on the web. What if you are supposed to reach every single board one after another to post a job opening? Sounds chaotic right? Well, RecruitBPM provides you with the Job Posting and Career Portal feature to post open jobs to multiple job boards (Glassdoor, Indeed, ZipRecruiter, Monster, CareerJet, Linkedin, etc.) that ensures reaching the maximum number of candidates to create the best talent pool. Apart from this, you can also customize a career portal with your own logos, styles, and brand colors. 
E-Signatures
Printing a contract, offer letter, and other documents for the purpose of signing it can be a very hectic task and can pile up a huge number of document files. With RecruitBPM's e-signature feature you can now digitally sign all these documents securely without having to print them out. Further, it helps to manage the documents in an organized way. Hence, this not only saves valuable time but also increases employee productivity. 
Background Checks
Every staffing firm requires background checks for its eligible candidates for which they are required to apply to relevant authorities.
Moreover, our partnership with Verified First and Precise Hire ensures hassle-free criminal background checks and candidate screening to screen a candidate's history and perform criminal background checks. 
Cost-Effectiveness
Like many other features, when it comes to the subscription charges, RecruitBPM stands out above its competitors. For example, the subscription plans starting from $19 per user per month without any hidden charges. Moreover, our valuable clients can cancel the subscription without incurring any cancellation fee as well. 
Let's Talk
RecruitBPM has helped thousands of organizations like yours to build on their effectiveness by weeding out their on-going struggles with outdated ATS features. Our clients commonly achieve:
Increased number of candidates
A reduction in the onboarding cycle time of 20%
An increase in employee productivity by 30%
Saved thousands of dollars annually 
We'd like to help your business grow!
Sound Interesting for your organization! Jump into a Live Demo with us or Start your 7 days free trial Now.