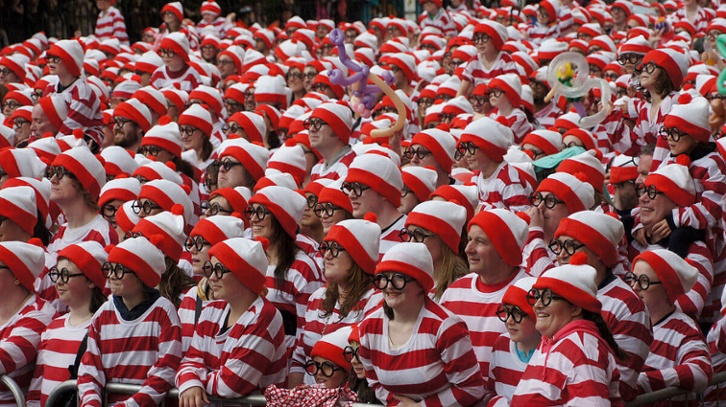 How do you create an engaging and attractive ATS career platform that gets the maximum attention of your visitors? This question has been asked by most hiring companies as well as recruiting specialists. We'll look at 4 ways how you can make your career site stand out from the competition.
Your career page and the ATS career platform as a whole must be user-friendly. Your visitors want easy access to different parts of the website and for various components to be simple to understand.
Nobody likes to scour the whole site to eventually find what they're looking for buried beneath a complex drop-down menu. This is where your site's main navigation menu has to be clear and simple. The main priority pages should stand out. The goal is to make your career link prominent.
A common practice is to create a separate independent button with captions such as "Hiring" or "Job Openings" and place it on the top of the header. That way, it's almost impossible for visitors to miss.
Moving on, the career landing page must have a clean design layout with components such as inspiration content, search, job openings, and resume submission options laid out in a clear manner. It's always a good idea to provide a way for filtering out jobs by departments, location, and other filters.
Mobile Optimized Layout
As of now, mobile phones have the majority shares when it comes to the devices used to browse the internet. Do you want to lose out on such a huge chunk of online traffic only because your career site is not mobile responsive?
In case your career page or ATS career platform is not built for mobile, candidates might quickly be leaving the page without even giving serious consideration to your job openings. That is a lost opportunity. Everything nowadays is 'on the go' – and so is the process of job searching.
The Importance of Rich Media Content
Visual communication stands out in the minds of your visitors much more than simple text would. The use of images and particularly videos can play a vital role in the success of your ATS career platform or career page. People usually are taken aback much easier when they see video-based content. Examples might include a video-based introduction of your company, employee testimonials, a video tutorial of your company's features and in-office shots of the various facilities and culture.
Taking the video concept a step further, you can even have your CEO give out a short video introduction of the company's goals and vision.
One-Click ATS Career Platform
Everyone's busy. Recruiters are busy looking for the right candidates. While job seekers are busy looking for their next employers. And it serves them no good to have a 30-minute-long resume submission process. Candidates usually exit the process when it takes longer to simply resubmit all information that's already available on their resume.
This is where one-click application submission options can be very helpful. Linking your career site with social media channels (LinkedIn in particular) can enable visitors to apply for a job instantly. This helps them save time and ensures they complete the job application process.
Candidates have evolved over the years and are now expecting transparency, great company culture, and simplicity when it comes to the job hiring process. A well-defined career page and ATS platform can help improve your hiring process and allow for an improved candidate hiring process.
Start building your company's own fully-custom career page with RecruitBPM. Further, it ensures your jobs are visible to a maximum number of candidates.
Request a free demo to quickly sign up for your very own portal and receive a free live demo of RecruitBPM Applicant Tracking System & CRM.