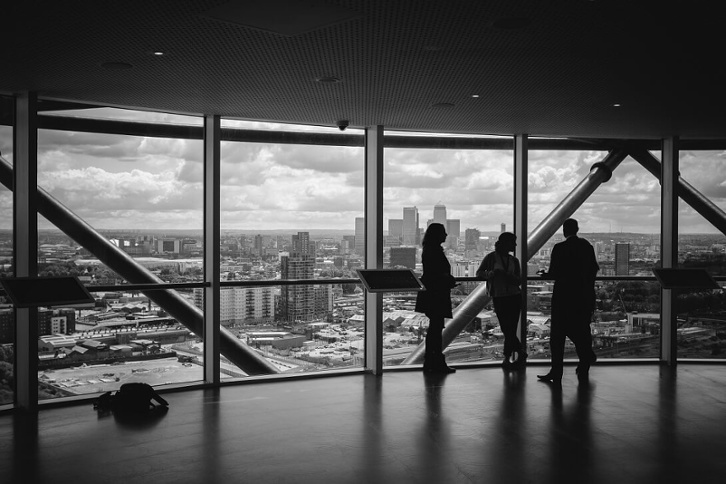 The year 2022 has been an exciting year for social media recruitment. We've seen an enthusiastic approach from recruiters towards adopting new and exciting social recruiting trends into their conventional HR functions.
Therefore, digital world seems to have caught up to the social recruiting craze; from Facebook providing a separate 'Jobs tab' on company pages from LinkedIn having to struggle in the face of stiff competition from independent job portals.
However, social recruitment will definitely be playing a huge part in helping recruiters to get the right candidates, but it's still far from replacing the traditional hiring systems. Hence it's imperative for recruiting agencies and HR managers alike, to keep themselves updated and ahead of the competition.
Challenges of Social Recruiting
Let's look at the contemporary recruiting landscape and how things are shaping up in 2022.
According to research on the importance of social media job hunting, 1/4th of all users prefer their job search using social media platforms. Further, this trend keeps on increasing by the day, with the likes of social media giants including Facebook, Twitter, LinkedIn and Instagram making it easier than ever to connect job seekers with employers.
Here are some of the highlights from the latest research on social media recruiting trends:
A majority of 18 to 34-year-olds have reported having found their current occupation using social media platforms.
Nearly half of all employees said they were referred to a new job with the help of social media.
With the increasing practice of people looking for jobs on social media, recruiters have naturally followed the suit. Organizations now require their recruiters to be social media savvy and have the skills to search and attract potential clients.
Recruiters from various organizations rate candidates sourced from social media as 'top quality'.
The numbers speak for themselves. Social recruiting is here to stay and drives specific and targeted results. Not only are recruiters being challenged to improve their 'digital skills' but even the tools require complex understanding. Let's take a look at few points that will help you to stay ahead in the competitive atmosphere.
Being More Open and Genuine on Social Media
Imagine yourself as someone looking for a new opportunity on social media. Given that you notice an organization's company page that's well maintained, has positive reviews from other users, and actively updates job openings with time. How likely are you to seriously consider applying to such an organization?
Obviously, the more attractive your company's official pages, the greater will be the interest from active job seekers. So, the days of auto-responses and automated conversations are a thing of the past – and rightly so!
Smart Hiring
In the pre-Google era when the internet wasn't such an amazing luxury for all, recruiters had to sift through thousands of paper resumes, highlight key skills and competencies, make repeated phone calls to check in with applicants – you get the picture.
Enter 2022, and we have social networks that are pretty much the new Google for finding top-notch candidates. Now here's the best part. If you're smart enough, you can reach out to potential candidates absolutely free. For instance, we have Facebook groups, Google + communities, and Twitter hashtags with the help of which you can easily seek and target candidates looking for specific jobs.
Similarly, you can take your hiring technique to the next level by attempting to use highly effective applicant tracking software and CRMs for your recruiting needs. Request a free demo to quickly sign up for your very own portal and receive a free live demo of RecruitBPM Applicant Tracking System & CRM.
 Specialist Social Networks
There's a lot more happening in the social media realm than Facebook, Twitter and Google Plus. Trendy social platforms like Snapchat, Instagram, and Pinterest come to mind where tech-savvy social recruiters are looking for their next hire.
Potential employees with specialist skills are found on 'specialist' social networks. Snapchat here deserves a mention for providing a creative way for job seekers to put them out there for recruiters to notice with short snappy video resumes.  Further, it's high time recruiters realize that they have to look at additional platforms for social recruiting tips in 2022.
Looking for more knowledge on how to get a perfect recruitment strategy? Check out the following articles from our team:
Ready to take your recruiting system to a new level? Request a free demo today!