From your dashboard, click Pipelines in the left navigation it will take you to pipelines listing.

Click Actions on the far left of the pipeline job row you're interested in. In the light box menu, click Convert.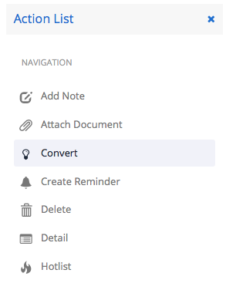 You can see number of statuses there Select converted fill the filled the pipeline will be converted into Job Order. Click Save to save changes you just made or you can cancel changes by clicking "X" sign on top right corner of the Lightbox.