RecruitBPM allows user to export data which can be useful for a number of reasons like saving it on computer, creating a backup purpose or uploading data to an email service for promotional campaign.
Users can export data from RecruitBPM in two ways:
1. Resume Attachments
Specific to Candidate records, uers can download the resume attachment for a candidate by clicking on the magnifying glass icon in front of record name. It will open a window showing preview of the candidate resume and user can download it from the download icon on the right top of window.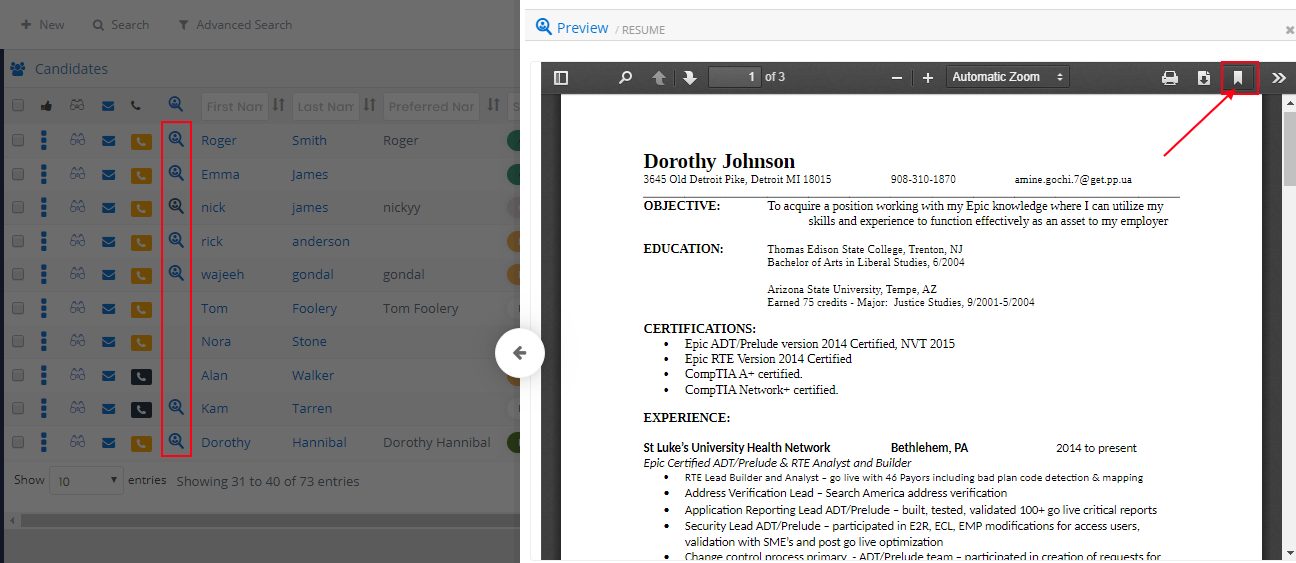 2. Spreadsheet files
In RecruitBPM, users can also export specific records from the listings into multiple format as required by the user. Three formats include Excel (.xls) file, CSV file and PDF file. You'll find these options from the quick Actions dropdown on top of all the grids (Candidate, Contact, Company, Job Order). After selecting multiple records, select the file type from dropdown to export the spreadsheet. Spreadsheet exports are limited to 10,000 records, and we typically recommend limiting the columns to around 20 or so.