Creating custom Email signatures provide users a great way to add authenticity to communicate with contact or candidates for proceeding recruitment process. To create email signatures, your need to visit Profile > Administration > Signature Template of RecruitBPM.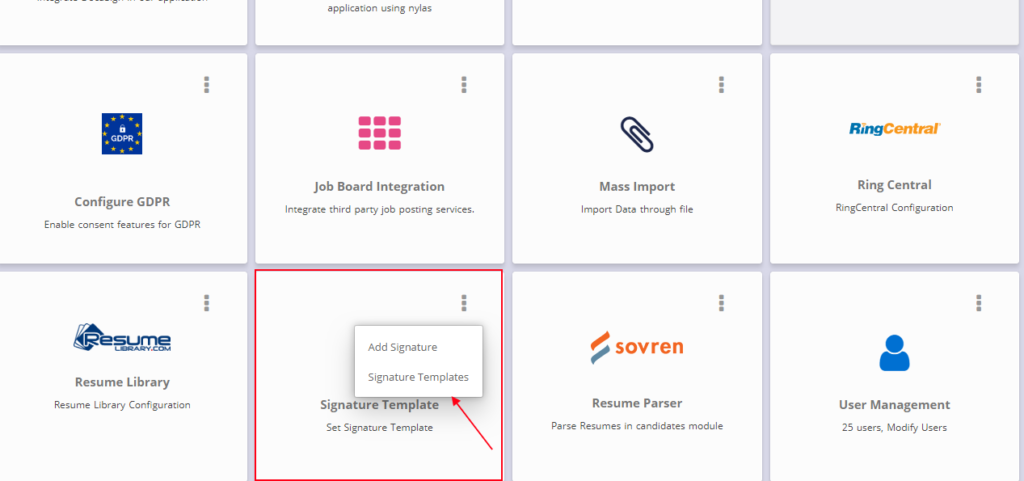 As we have mentioned in Sending Email Article, Email signatures are included at the bottom of each individual user's email in Email module. User can select the desired email signature from the given dropdown to add it under the Email to be sent.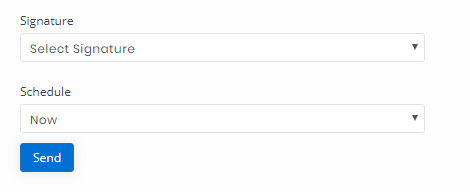 Add Signature
To add new custom email signature, click on the dropdown menu in Signature template tab. A sliding window allows users to add title, signature and save the custom email signatures. In Title box user can add text, number or special characters for signature description. Body section allows you to customize the required text, images, links and source code etc. for the Email Signature.  In case you want to include images in your signature, you have to link the images from a dedicated host outside of RecruitBPM, ideally on your company website. For adding an image, you not only have to add the link but also should specify the required attributes. On saving the signature template, it will be saved and appear in the Email Signature listing page.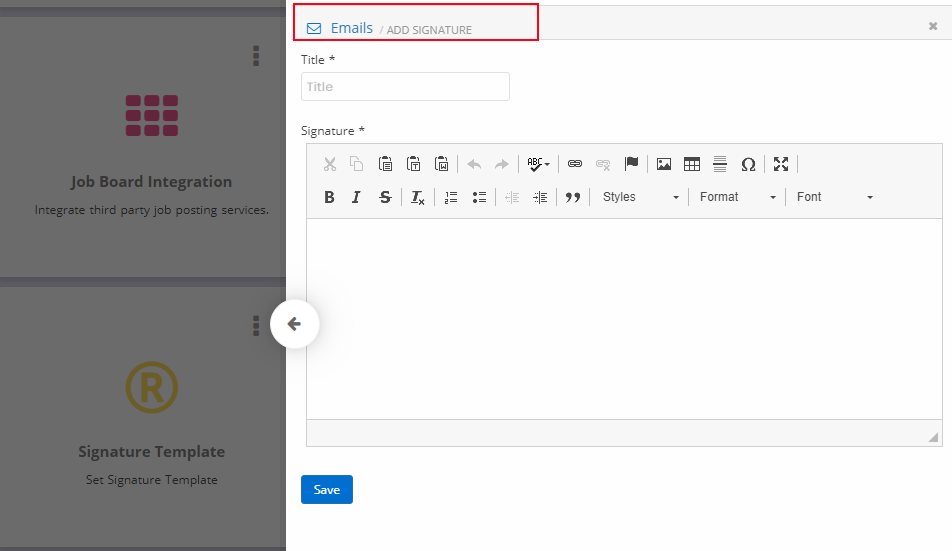 View Email Signature Template
To view all the added email signature templates, click on Signature Templates. It will open up a listing page that contains all the custom signatures added by user. You can view title, signature and date on signature was added. From top left you can select number of entries to view on a page. And from the top right, you can search of a specific signature from large number of entries to save time.