To utilize career portal to post jobs and receive candidate resumes, first you need to configure and setup according to your business needs. Navigate to Administration > Career Portal > Configure to configure your career portal with your website. Career portal card also allows users to access live career portal, portal details, job widget and application sections.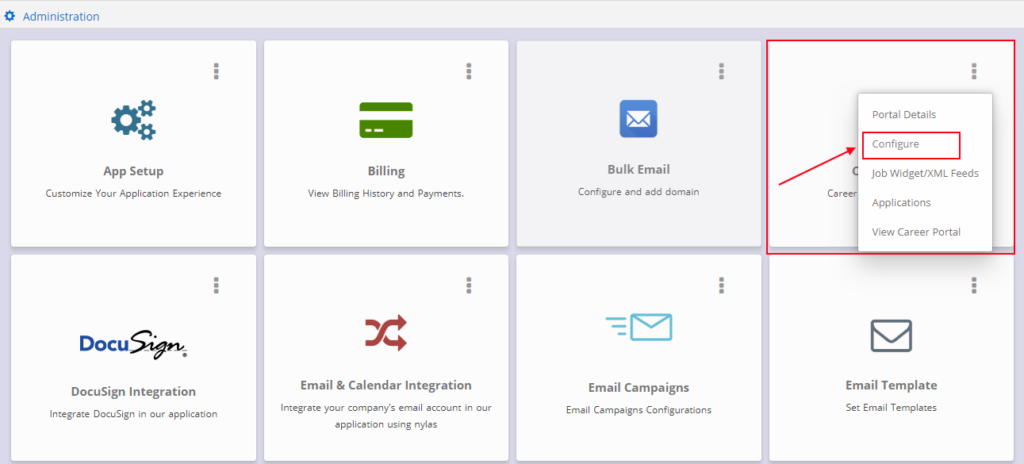 When you click on Configure it will open up a new window that offers multiple options to customize your career portal to match your company branding. You can also add company logo, multiple links to create menu for the career portal. Furthermore to connect with maximum number of candidates, you can also add social media links of your company. In the last text box, you can add an email where you want candidates to send resumes.
After submitting all the details for the career portal, hit Save button to add these details on live portal. Once you have added the details, you can view it from the Portal Details on Administration page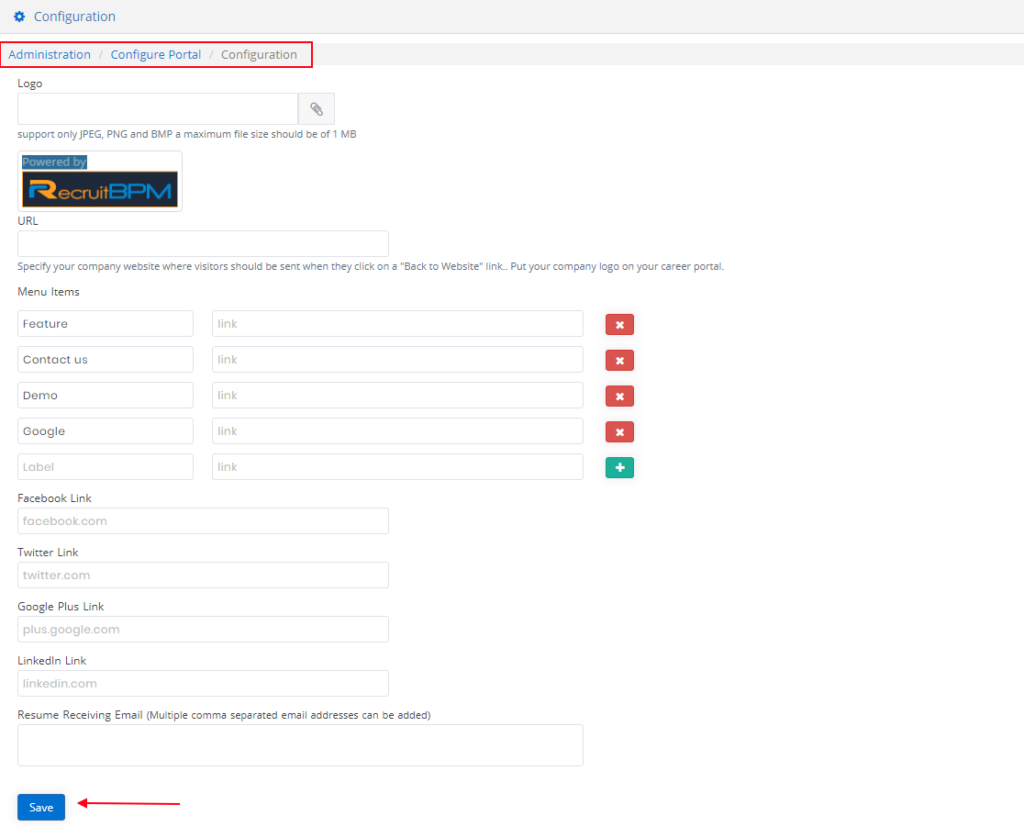 Job Feeds Xml and Career Portal Widget
To set up Job feed and Career portal widget, you can navigate to Administration > Configure Portal Configuration > Job Widget/XML Feed. It will open up a sliding window that provides you the code  to embed on your website for showing Published Job Orders on your website. You just need to copy and paste the given code in your site HTML to make the published job listing appear on your webpage.
Furthermore, we also assist our clients to improve business branding by customizing the career portal design for them. You can contact us for placing XML on your website according to design requirements. Just click the 'Contact us' or you can utilize given XML to apply branding.