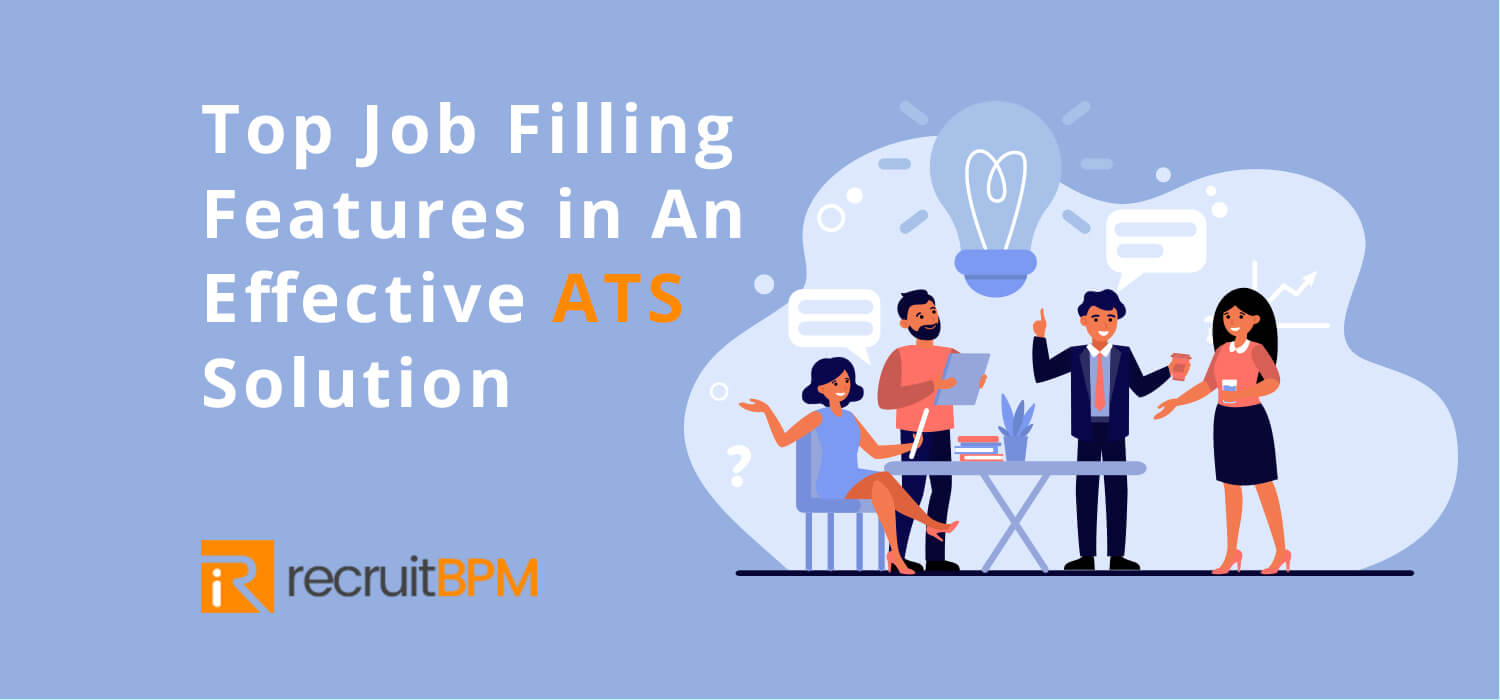 Applicant tracking systems are jam-packed with job filling features. They help you streamline the hiring process, from job postings to candidate interviews. There's a lot of beauty here, but also a lot of beast. If you've never used an ATS before or want to switch from your current one, the various options can be confusing. So, what should you consider when making your decision?
In any case, we want to make sure you are aware of these 5 fantastic ATS features. They streamline your job postings, create efficiencies, and eliminate frustrations and hang-ups.
Job filling features to look for in an ATS
Although the recruitment requirements vary from organization to organization, some of the job filling features are fundamental to every organization.
Career Pages
Because careers pages are where many future candidates form their first impressions of a company, they must communicate effectively. Will your applicant tracking system (ATS) create an autonomous, auto-updating careers page for you and optimize it for mobile devices? Is there an API integration for your ATS so jobs are automatically updated from your own career page?
Employer Branding
During the recruiting process, candidates form opinions about employers based on job descriptions, forms, career pages, and communication. A good ATS provides tools for customizing and developing a consistent response throughout the hiring process. Get these features right and you will be able to effectively target the right talent pool.
Sourcing the Right Candidates
You can't hire great people unless you have a pipeline of qualified candidates. Innovative features in an ATS help you with difficult-to-fill positions by enriching your pipeline. Make sure the search is quick, comprehensive, and accurate. Does it combine information from different sources into a single, unified candidate profile? Can you search for prospects, add them to a new ATS account, and contact them directly in a single submission?
Customer Relationship Management
Yes, you want to hire, but sometimes the right candidate comes along at the wrong time. Can job filling features of your ATS help you build talent pools? Can it foster ongoing, meaningful relationships with candidates and prospects? Look for an ATS that allows you to tag, search, and filter the candidate database. IT should also allow you to make notes and set reminders for future action or contact.
Managing Interviews
To what degree is your ATS automated? Do you schedule interviews or events so that they integrate into everyone's calendar? A structured interview process yields more precise feedback. Is it possible to get interview kits and scorecards in your ATS? These time-saving features reinforce your employer brand by providing a consistent candidate experience.
Centralization of Inputs
Candidate management is a full-time job with endless spreadsheets, JDs, career sites, and outreach. As a result, more hiring managers are using top job filling features of ATSs to centralize their inputs.
Centralization allows you to keep all candidate-related information in one place. It creates concise workflows that organize candidate profiles, feedback, interviews, communications, and more. An efficient ATS with functional features does it all for you.
Recruitment Marketing
A common misunderstanding about recruitment marketing is that it has to do with what your company does on social media. In today's hiring landscape, it must include every touch point a candidate has with your brand. Every stage of the hiring process should be aligned with your recruitment marketing. Consider whether your recruiting software can help with recruitment marketing or not.
Candidate Search tool
You have put in a lot of time, effort, and money to create a database of talented candidates for your company. Make sure your ATS has robust AI integrations, and search features. In this way, you can find candidates for unique roles too. Check if you can refine your searches using custom filters, such as workflow or location. You should also be able to tailor filters to your organization's specific requirements.
Job Posting
You're probably posting open positions everywhere — social media, career pages, job boards. All that posting is tedious and time-consuming. A good ATS will completely automate the job parsing, resulting in a post-ready version of the job. You can upload it to your career pages and on all major third-party platforms with the click of a button. It will also be able to post on your social media accounts, such as LinkedIn, Twitter, and Facebook, etc.
Finally, it should send SEO-optimized job postings to Google. When candidates search for a role, Google for Jobs displays the first page results. So, getting the SEO right is critical to match your open position with top candidates.
In effect, an ATS empowered enough to automate your recruitment steps as much as possible can change the working model of talent acquisition. Recruiters can focus on core functions of the hiring processes and recruitment chatbots perform the rest of the tedious, repetitive tasks.
RecruitBPM is a market leader when it comes to providing B2B recruitment solutions. Interested to know more about our applicant tracking system, click here.