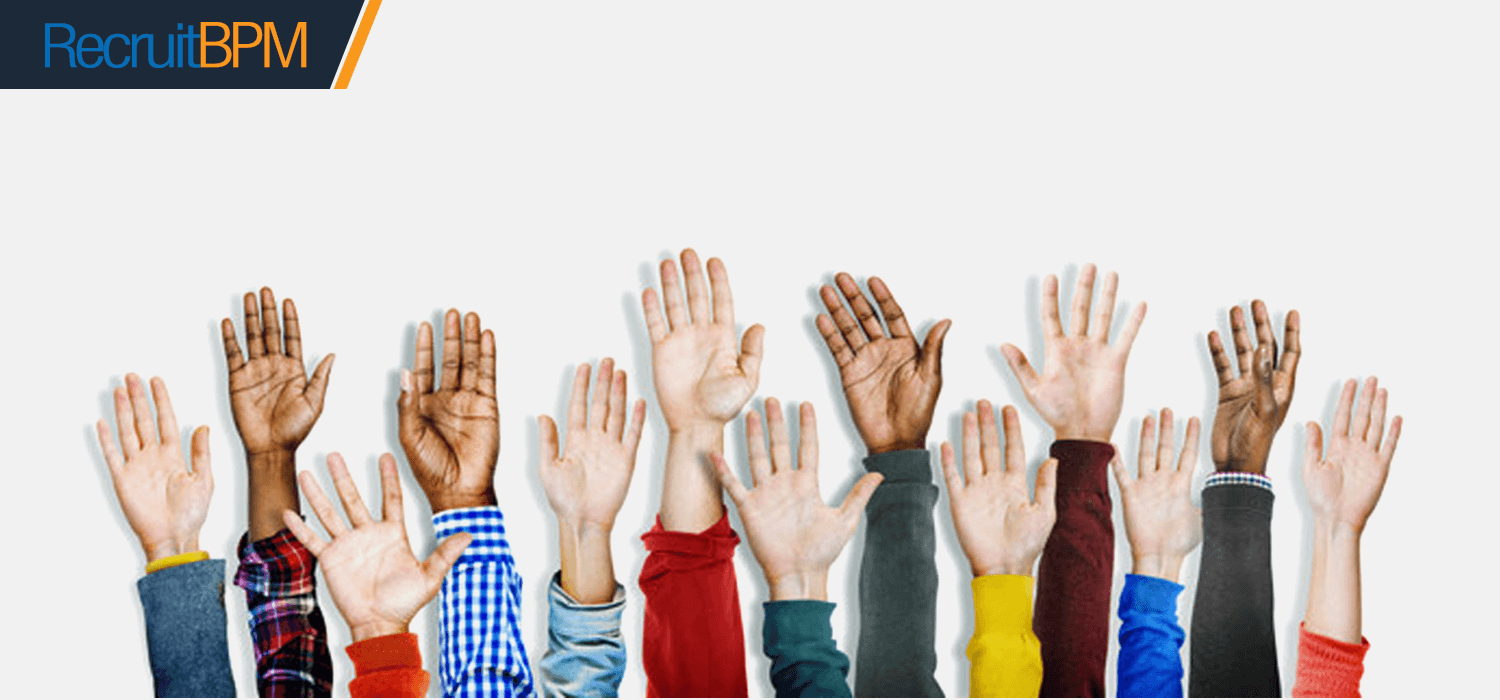 Diversity in recruiting has come a long way. Since employees' demographics change and international markets develop, company diversity moves closer to turning into a corporate requirement in place of a banner that corporations do wave to display their obligation to accepting differences and change. Workers gain tangible and intangible advantages from company benefits, not the minimum of which involves respect from colleagues and other business benefits.
Undoubtedly having different backgrounds and perceptions within your team will add to novel and more diversified ideas to help resolve problems and drive creativeness. It's not a miracle, then, that businesses all over the world are targeting to develop their diversity recruiting strategy.
Yet diversity reaches beyond the business outcomes and activities. Diversity is a moral ground for any business to struggle for. Developing teams from qualified candidates irrespective of their gender, background, religion, race or sexual orientation are long overdue, and a step towards real equality in the company.
Why recruiting diversity is important?
Employee diversity is a rapidly growing trend in the business and for good reasons. Along with being a good moral choice, diversity recruiting also offers many perceptible advantages for performance, innovation, and efficiency. Some of the identified incentives involve:
A comprehensive range of qualifications and experience on your team

Improved language and cultural knowledge

Wider and diversified candidate pools
Due to these incentives, it has been established that diverse employees are more efficient at resolving problems, avoiding conflicts or disapproving bias mentalities more efficiently, and drive innovation at the workplace. This brings about overall improved results and decisions. Diversity in perceptions lets team members discuss the merits of changed methods and reach the best possible decisions utilizing a vast range of available information.
Results tell the tale:
19% higher revenues are generated by companies with diverse management teams.

There are more likely to be 1.7 times innovation leaders in the market segments of diverse companies.

According to 67% of jobseekers, diversity is a crucial factor when taking into consideration a company.

85% of CEOs admit that diverse employees on their team have increased their bottom lines.
Hence, it has been proven that a strong recruiting strategy for diversity is a reliable technique to increase your team's performance and drive innovation in your industry. Here are some useful techniques for improving diversity in your candidate sourcing:
Audit your job ads to bring diversity in recruiting
Doing an audit of your past recruitment ads and making changes to speak to a large extent of candidates, is one of the best ways to recruit diverse candidates. It may come to your notice that a few of the languages you have been using are more equipped for a particular demographic of experience level. If such is the case, try to be more comprehensive in your language to be attractive for candidates from diverse backgrounds. Go for writing job ads keeping in mind particular demographics for the purpose of boosting your diversity recruiting strategy. Make sure your target candidates know you are looking for them. Further, explain how your company would be the right fit for them.
Target sources where you can find diverse candidates
An effective way to make certain that your talent pool is full of diverse applicants is to source the candidates from a range of diverse places. Try not to rely on the same old sources again and again when looking for new candidates. Concentrating only on the sources that you already know can bring about a talent pool of homogeneous candidates and a lack of diversity.
Rather, look for opportunities to source diverse candidates where they usually socialize. For instance, women in technology are a focal point of many online and offline groups. These groups can prove to be a great source of meeting and connecting with high-caliber female candidates directly. Instead of waiting for them to reach you through different platforms like Indeed. If you take more initiatives to find such sources your talent pools will be more diverse.
Encourage referral program
There is a high chance that your team members may have networks of people having the same backgrounds as them. Developing a diverse candidate referral program is an effective technique to improve your diversity in recruiting strategy. Exhibit that your business values diverse backgrounds and perspectives.
Are you searching to recruit more of an explicit group of people? Connect with a few of the employees who are already on your team and who are part of that group. Ask them to share your position ads with their peer groups? Further, give them the resources they require to publicize the organization for you. It will be obvious that you value both your employees' and candidates' opinions and presence. This is a positive factor for overall team morale and engagement.
Use AI to analyze resumes
One of the effective ways to make sure that that your resume screening process is entirely free from bias is to combine AI (artificial intelligence) technology into your recruiting software. In order to standardize and screen for particular skills and experience, pre-program your platform, and allow the AI technology to evaluate your applicant resumes against those parameters. This will let you have a complete list of impartially shortlisted candidates, lacking any type of bias.
Automate your shortlisting with an ATS
Your applicant tracking system is a great way to impartially cut down your list to the most prospective candidates. Utilize the screening tools in your ATS to look for applicants with high caliber and the best skills and more diversity in recruiting. This procedure lets you entirely eliminate personal views about particular candidates. Shortlisting candidates based on specific requirements can be helpful to move you closer to improve diversity.
If your talent pool had been diverse at the beginning of the process. Then you must have a good variety of candidates and backgrounds on your shortlist. If not, then the last diversity in recruiting technique can very useful.