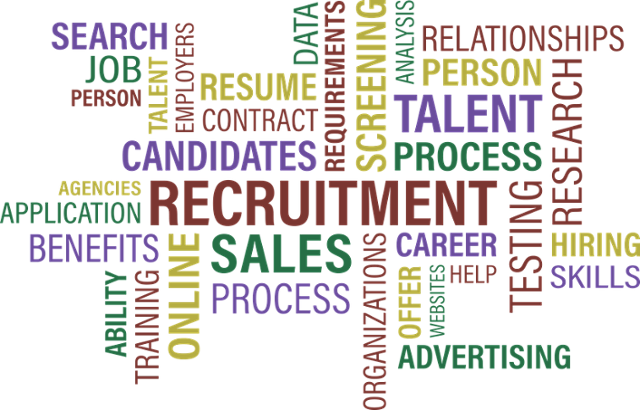 The end of 2016 is finally upon us, and with it, we have our final post of the year. These are the articles we shared on social media that we think you would find interesting to keep track of recruiting trends for 2017. Here's hoping you had a great 2016 and will have an even better 2017!
The Importance of Building Your Sourcing Brand
Mike Rasmussen at SourceCon (EREMedia) offers his take on the 5 Tips To Build Your Sourcing Brand. You likely recognize that every aspect of your company contributes to your brand identity, but what you probably haven't taken a look at your brand from a sourcing perspective. Rassmussen highlights the crucial things your organization should be focusing on, including: following up with every candidate, completely understanding your open position, know the value of presenting and networking at professional events, build out your content, and improve your candidate experience. For explanations about all of these things, be sure to give the article a read.
Truths That Evolved : Recruiting Trends 2016
Are you looking for a very quick, very detailed rundown of the most important recruiting trends from 2016 (and continuing into 2017)? Check out Marvin Smith's 7 Core Truths That Evolved in 2016 and How They Will Impact 2017. In his article, Smith discusses talent engagement, talent pools, non-branded content, Applicant Tracking Systems and CRMs, and talent acquisition. Not only does the article cover how all of these things evolved, but it also offers a prediction for how they will all change in the new year.
5 Reasons to Hire a Recruiter
This article by Carly Simms at Recruiter is one of our personal favorites (an Applicant Tracking System can't exist without recruiters, after all) because it gives your organization plenty of important reasons to hire recruiters. In 5 Reasons to Hire a Recruiter, Simms dissects all of the valuable things that a good recruiter can bring to your organization. It's well worth a read.
The time is right to sign up for our ATS & CRM demo
We'd like to remind you that RecruitBPM is currently offering free trials (with a live demo) for anyone who signs up in the next 30 days. This free trial version of our ATS isn't like our competitors. It requires no credit card on file and we'll never lock you out of your portal. That's right, should your trial period expire and you decide to stay with your current product, all of the information, candidates, and job orders that you entered into your customized applicant tracking system will be there for you when you decide to make the switch to RecruitBPM permanently. There's no-risk, no-hassle, and plenty of potential rewards.  Click on the image below to quickly sign up for your own portal and receive a live-demo of RecruitBPM ATS+CRM.

That's a wrap for this week's round-up. To stay up to date on recruiting, sourcing, and applicant tracking news, subscribe to our blog today!