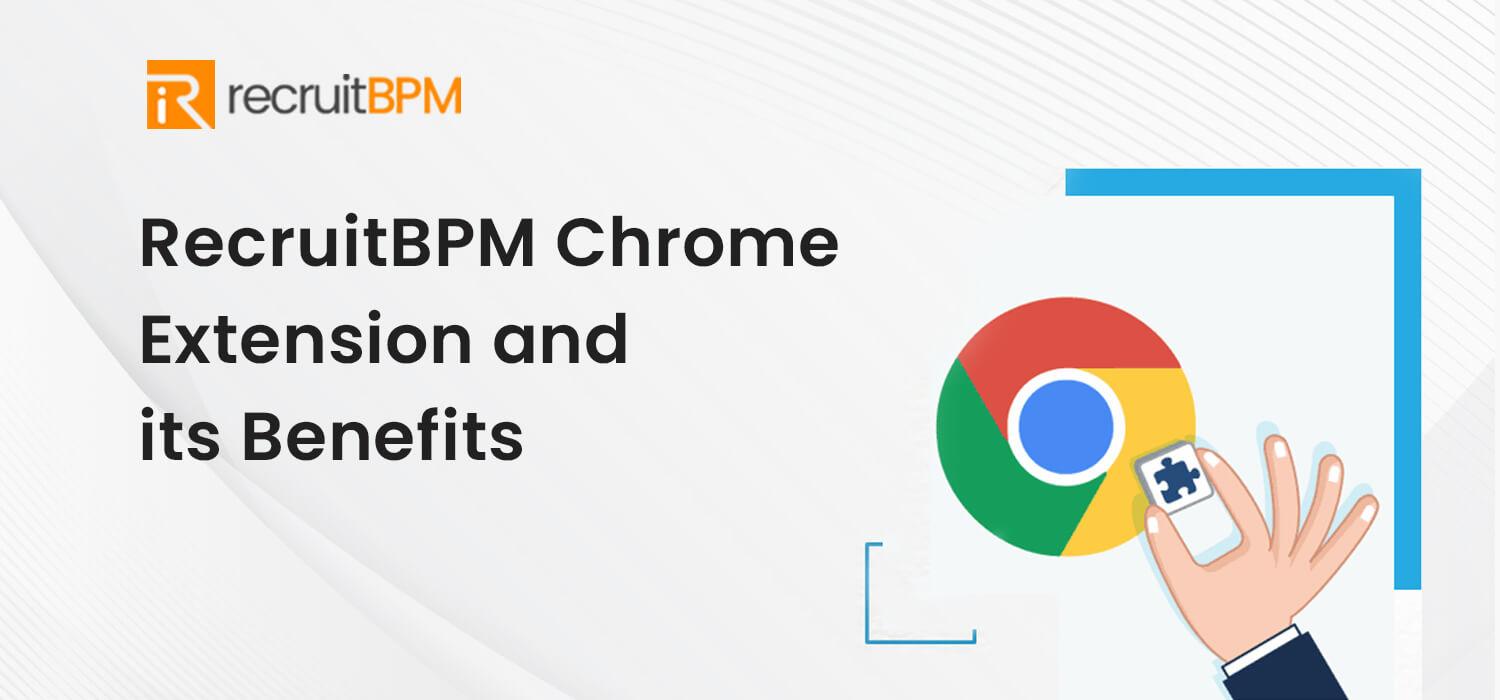 RecruitBPM chrome extension is for the recruiters and HR managers to let them fetch the candidates and contacts directly from platform like LinkedIn, Monster, Dice etc. With this chrome extension, they can easily source candidates and add contacts from prominent websites, social media networks, and multiple job boards into RecruitBPM applicant tracking system without any glitches.
Wherever you are, if you have internet access you can use RecruitBPM chrome extension by adding it to your browser. Search the candidates and add them directly to your RecruitBPM account while you are looking at their social media profiles.
How to add and use RecruitBPM Chrome Extension
To add RecruitBPM chrome extension you must have to use the Chrome web browser first. Then you can add the RecruitBPM extension in two simple steps:
Go to the RecruitBPM page on the Chrome Web Store.
Click on the 'Add to Chrome' tab given at the top right of the page.
You will see 'R' (for RecruitBPM) icon appearing in your Chrome toolbar. That's it, you have successfully added the RecruitBPM chrome extension!
Now, just click on the RecruitBPM extension icon on the top right to parse candidate details and contact information and click submit to add them directly into RecruitBPM's database.
What major benefits does RecruitBPM Chrome Extension offers
Talent Management
At first, Chrome Extension will facilitate the recruiters find more about passive candidates. After you discover a candidate on a social media platform such as LinkedIn, Facebook, or Twitter, you can utilize this extension to have quick access to additional information, for example, qualifications, job experience, education, and contact details. It helps the recruiters and staffing agencies to develop their talent pools and subsequently manage their pipeline. Thus, making it easier to find email addresses, professional titles, and much more with a single click.
Time-Saving
It saves time by actively extracting the candidates' details and contacts from the social media platforms and job boards and automatically adding the information into RecruitBPM's ATS database. It also enables automated information parsing into RecruitBPM's different modules including Pipeline, Contacts, Companies, Candidates, and Vendors. While parsing information into an applicant tracking system, many of the recruiters and HR managers may face data duplication problems. However, the RecruitBPM Chrome extension can detect the similar data and prevent it from duplication into the system.
Data Enrichment
As soon as you get started with RecruitBPM Chrome Extension, you can conveniently use Data Enrichment provision. With the help of this feature, you can elicit all the relevant contact information of any profile on platforms like LinkedIn. All what you need to do is simply open a candidate's profile, add it to RecruitBPM Chrome Extension and start processing it by tapping onto Enrich Data button. This will automatically grab the candidate's information like primary and secondary contact numbers, email address and more.