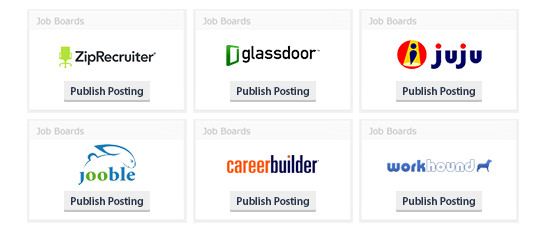 One way of establishing your company's presence on the internet is through the posting of jobs that might become available in your company. In fact, the jobs that do become available can offer great insight into the way your organization is going forward and projecting itself to numerous people it engages with. Furthermore, the nature of jobs that become available and the frequency with which these jobs become available can also point to the fact of what is going on in your company and the potential future course of action it intends to take down the line.
This can be vital because it will help potential applicants judge whether the company is worthwhile in investing their time and talent or the working environment will seriously hinder the applicant's growth and learning. The nature and frequency of job postings also lay down the marker regarding what sort of employee development program is in place in the company and what potential efforts are made by the management team in order to ensure that not only a vibrant culture of learning and growth is presented but also an environment which is fun to work in and get along. With competition for top talent hitting unprecedented heights the recruiters and employers have to offer more than just monetary benefits in order to attract and sustain top talent in their work environment.
A relatively high attrition rate is a clear indicator that the work environment or the training program on offer in the company is one of the main reasons for employees to gradually look for greener pastures elsewhere. Furthermore, it could also be an indicator of the lack of teamwork and recognition assigned to one's work which results in posting similar jobs over a relatively short period of time.  In order to sustain a company's image and the brand itself in a far more positive way to the candidates, it is of utmost importance that recruiters and companies ensure that they have full command and control over the way they post potential new openings in the companies. In order to keep track of jobs not only on your company page but also on other job boards and social media platforms, it is crucial to rope in an Applicant Tracking System (ATS) that will help you systemize all your job postings and keep a relevant record of what will happen going forward.
Why RecruitBPM?
RecruitBPM offers the recruiters the opportunity to ensure that the jobs posted by the recruiters get the maximum mileage and are visible to the maximum number of candidates ensuring that it is easy for the candidates to apply and connect with your organization and hopefully contribute towards its success.
When you are posting jobs it is not only the company page that you have to look after but also ensures that other job portals such as Monster, Dice, etc. are also updated promptly as soon as new postings become available so that your company's requirements in terms of skilled personnel are constantly kept updated. RecruitBPM allows you the luxury to keep an updated front on all the various portals.
With competition for top talent reaching new heights, it is important that the recruiters and employers are aware of potential candidates whether they are actively looking for jobs or are showing passive interest that they have the opportunity to register via their LinkedIn or Facebook account on a click of a button. Once again RecruitBPM is leading the way in ensuring that top talent can easily access and present themselves to the recruiters and employers alike.
In order to improve upon the candidate experience, it is crucial that you are able to set up your branding of the career portal that allows for a more personal connection with all the candidates. RecruitBPM offers all the tools to make your career page a roaring success.
Access to top talent these days isn't such a big issue but compelling them to join your organization is a different ball game altogether. In order to succeed at this game, it is crucial that the company has at its disposal the right ATS to make an interactive career portal that appeals to potential recruits, and what better option than RecruitBPM to make all this happen.