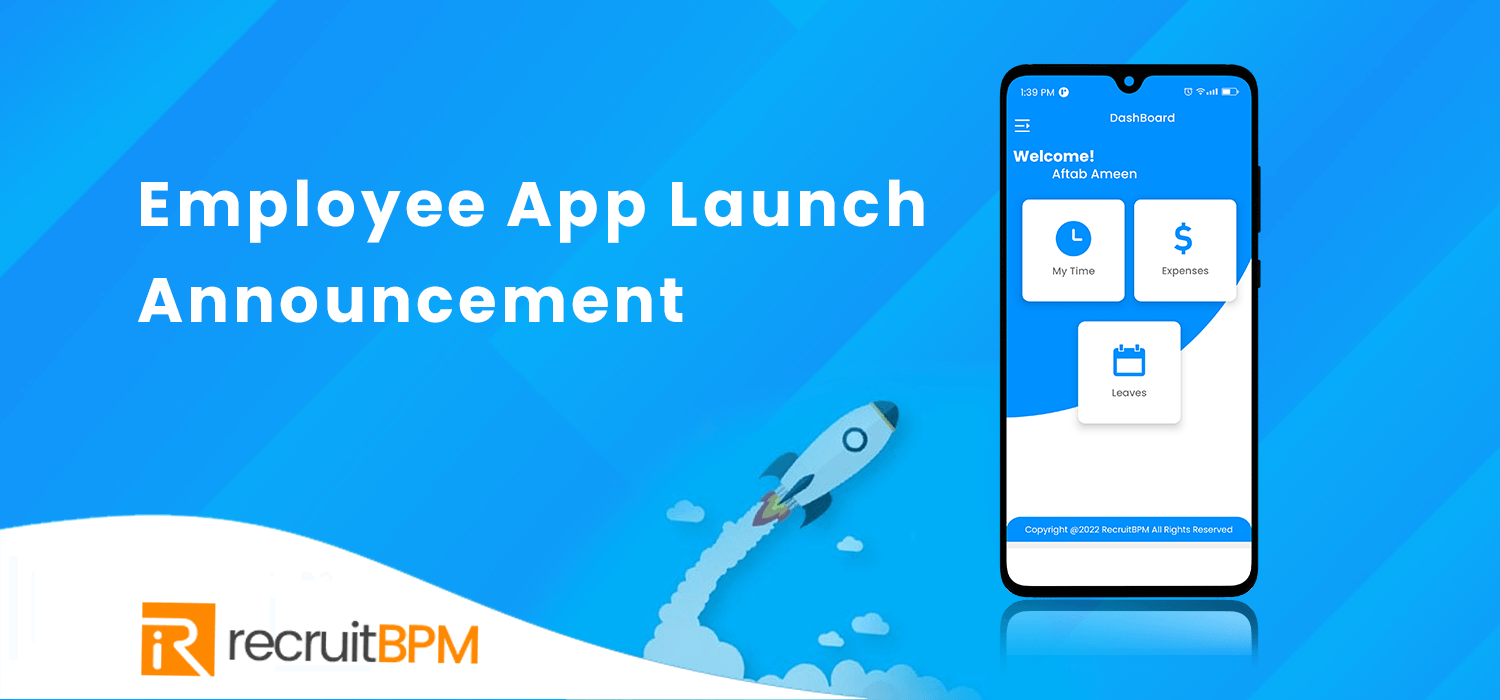 The first step after the successful onboarding of employees is to render their performance optimum. Employees that are not performing at their best productivity levels are in fact a liability to the company. Only the employees adding some value become an asset to the company. An applicant tracking system, ATS, is of fundamental importance in achieving talent acquisition KPIs. Similarly, a dedicated employees' application is also the need of the time to enhance the productivity and efficiency of the employee. For instance, automation of recurring daily or weekly tasks can save time for employees to dedicate elsewhere on more important tasks. The digitalization of employee performance and activity tracking can provide analytics to measure or gauge their productivity. It can also provide an idea about the average time required to meet certain KPIs, quality of work, current to benchmarked performance, extra time, and time dissipated with no deliverables.
Therefore, in order to provide our clientele with a dedicated employee tracking mobile application, RecruitBPM has released the Employee App. It is powered with all the essential features required to optimize and track the regular activities of the company's employees. Employee App by RecruitBPM is a unified one-window solution to optimize and automate the day-to-day functionalities of your employees. Employee App is a centralized platform to digitalize the regular updates/prompts from your employees.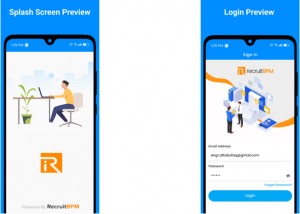 Integrating our Employee App with your current business systems can enable you to optimize your time sheets, expense sheets, and leave sheets. The centralized dashboard mobile preview is shown below.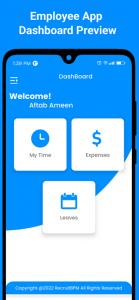 Time-Sheets
Development of cloud-based time sheets is an efficient way of managing and monitoring the employees. It allows managers and team leads to have a quick understanding as to which employee has how much time is available before assigning certain tasks to them. It not only reduces the repeated revisions in the project timelines but also enhances the accuracy of expected time to reach certain milestones and hence the overall productivity levels. Time sheets integration enables employees to:
submit the time-taken in day-to-day activities.
Automate the updating process of recurring weekly tasks in time-sheets.
Edit, update, and/or delete items from their time-sheets.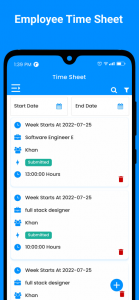 Expense Sheets
Organized documentation of office expenses is in the best interests of both the employees as well as managers. An orderly and digitalized preview of all the expenses categorized on the basis of a variety of factors makes it easy to process them through. Hence, everyone benefits from this seamless process of expense and reimburse management. Expense sheets empower employees to manage, edit, update, and/or delete their office expense sheets on a variety of variables such as
Expense report title
Job category
Date of expense incurred
Expense type
Expense bill type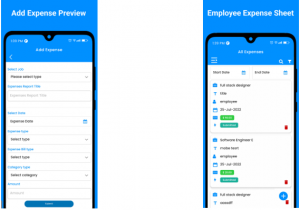 Leave Submission Dashboard
Very often, companies find themselves in a state of urgency wherein all the manpower is required to collaborate for a cohesive response to deal with the situation. However, if the employees are on leave unannounced and/or indefinitely, it puts the company's interests in a state of jeopardy. Our Employee App is powered to deal with such situations in the best interests of both the employers as well as employees. Leave submission dashboard enables employees to automate the submission of leaves/paid days off/half-day requests or other dedicated leaves from a centralized leave submission dashboard. Employees can create, edit, and/or delete their request submissions for any kind of days off.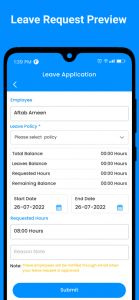 RecruitBPM Employee App is now available on both the Google Play Store as well as iOS App Store.
Stay tuned for more updates rolling in soon.