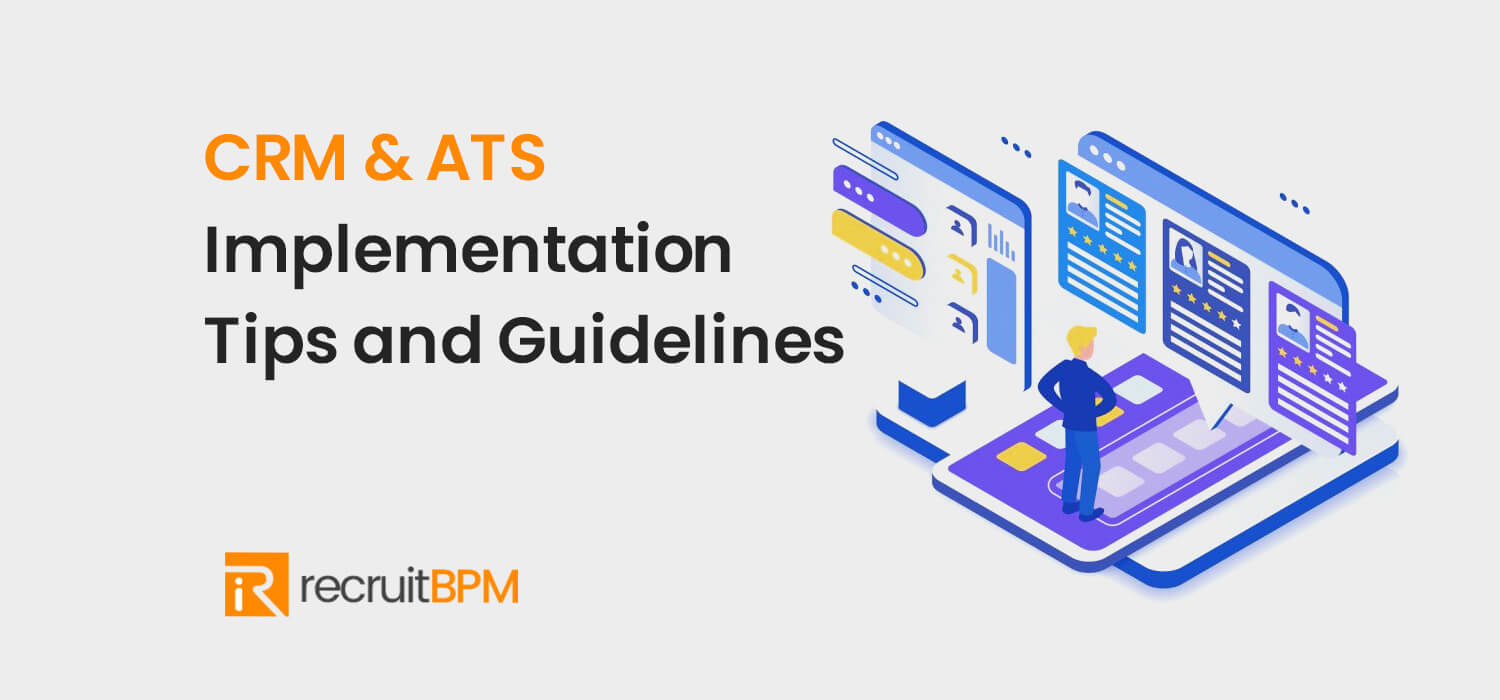 You've chosen a recruiting platform that fits your company's demands and meets your functional requirements. But there's one more area to investigate before committing to a solution: implementation.
Even if the software is of good quality, a poor implementation might lead to poor adoption. Onboarding customers and sustaining the vendor-customer connection after the transaction are handled differently by different vendors. Some manufacturers provide new customers access to the software so they may input their data and use it, while others use implementation approaches that help consumers succeed in the long run.
So, how do you evaluate implementation options across all of the many recruiting platforms available? Three factors to examine in your evaluation that might make or break your success are listed below.
Here are three techniques to assure a successful (and painless) software rollout:
Examine whether the recruiting process has a design approach
While you may have current processes that you want to translate into your new system, the most effective implementations occur when you lean into the prospect of innovating your existing process rather than doing what you've always done. The greatest implementation professionals are recruiting subject matter experts who can assist you through the ambiguities of change and explain how and why change will help your team recruit better and faster. They'll give you the tools you need to take use of your new software's features and move to a better procedure – a new normal for your hiring team and the firm as a whole.
Inquire about what the vendor can do throughout implementation to assist you take hiring to the next level if you're trying to improve your recruiting strategy and execution. This can also ensure that future reporting is more efficient. Vendors who care about your success will not only translate essential existing processes to your new system and train you on how to use it but will also advise you on process changes that are aligned with your hiring goals and based on best practices.
Inquire about customer service options
Your new recruitment software will be optimized for reaching your headcount targets at the end of a successful installation, and you will be completely instructed on how to get the most value out of its features. However, it's almost certain that you'll have more queries or need a refresher on how to use one of the system's features in your hiring on a day-to-day basis.
A strong library of self-service materials would provide your entire staff with comprehensive, valuable knowledge about the software's functionality, and a top-notch customer care team would quickly and consultatively fix any difficulties that arose. True customer-centric providers will provide several support tiers to cater to the various needs of their clientele.
Gather information regarding the level of post-sale and post-implementation support you will receive from the vendor, service-level agreements and the availability of different support tiers, and customer self-service tools during your evaluation. Inquiring about these subjects will assist you in determining the vendor's importance of the client experience.
Choosing the ATS/CRM
It's critical to have a thorough understanding of your company's goals and requirements before selecting an ATS/CRM system. To begin, consider what you want to achieve with a CRM in place. Do you want to take your relationship management approach to the next level? Is CRM being introduced to help you organize all of your connections in one place or to improve your marketing campaigns? Do you require a CRM or ATS system that is specific to your industry? Ask your employees what they want to get out of a new ATS/CRM system. Take some time to investigate your software possibilities after you've assessed their goals and needs. Look for a CRM platform that is affordable, adaptable, and useful to your company.
Determine the project's primary and secondary players
You've identified your "Transition Leaders," and now it's time to form the team that will put the new technology into practice. Your project team should be divided into two groups: primary players who are responsible for a specific aspect of the application, and secondary players who are responsible for other aspects of the application. The secondary players are individuals who assist more behind the scenes.
Top recruiters who understand the process, are creative, and are change champions, at least one hiring manager from each facility, your IT Project Manager, and your IT Implementation Manager would be your primary users. These are the individuals on whom you will rely the most to ensure the success of your ATS implementation. Each will play an important role, and as the project manager, you will be responsible for holding them to deadlines. Secondary project members must be prepared to move up to a primary position, especially if the work they are doing is front and Center, depending on where you are in your project plan.
Prepare for risk mitigation and go-live options
Make sure you've listed and considered all of the potential risks associated with going live. If you assume everything will go smoothly, you will almost certainly find yourself in over your head. Bring together your key players and stakeholders to identify and define potential issues during the implementation process. Work through and address these potential problems, risks, and pain points as a team to avoid putting out fires later.
ATS software has come a long way since its early versions. These vendors are titans in the recruiting space, thanks in large part to the plethora of integrations with which they are compatible. These integrations enable the ATS to reach far and move mountains of talent. However, when planning your implementation timeline, it is critical to prioritize connecting your technology stack.
Think about all of the integrations you want and what your ATS has to offer. Do you require that all of your integrations work flawlessly from the start? Can some of them be implemented on an ongoing basis so that you can go live on time?
Consider the human factor as well. Because recruiters are human, showing and training them on all of the new integrations at once may be overwhelming. Remember this as you create your timeline, plan your training, and consider your go-live date.