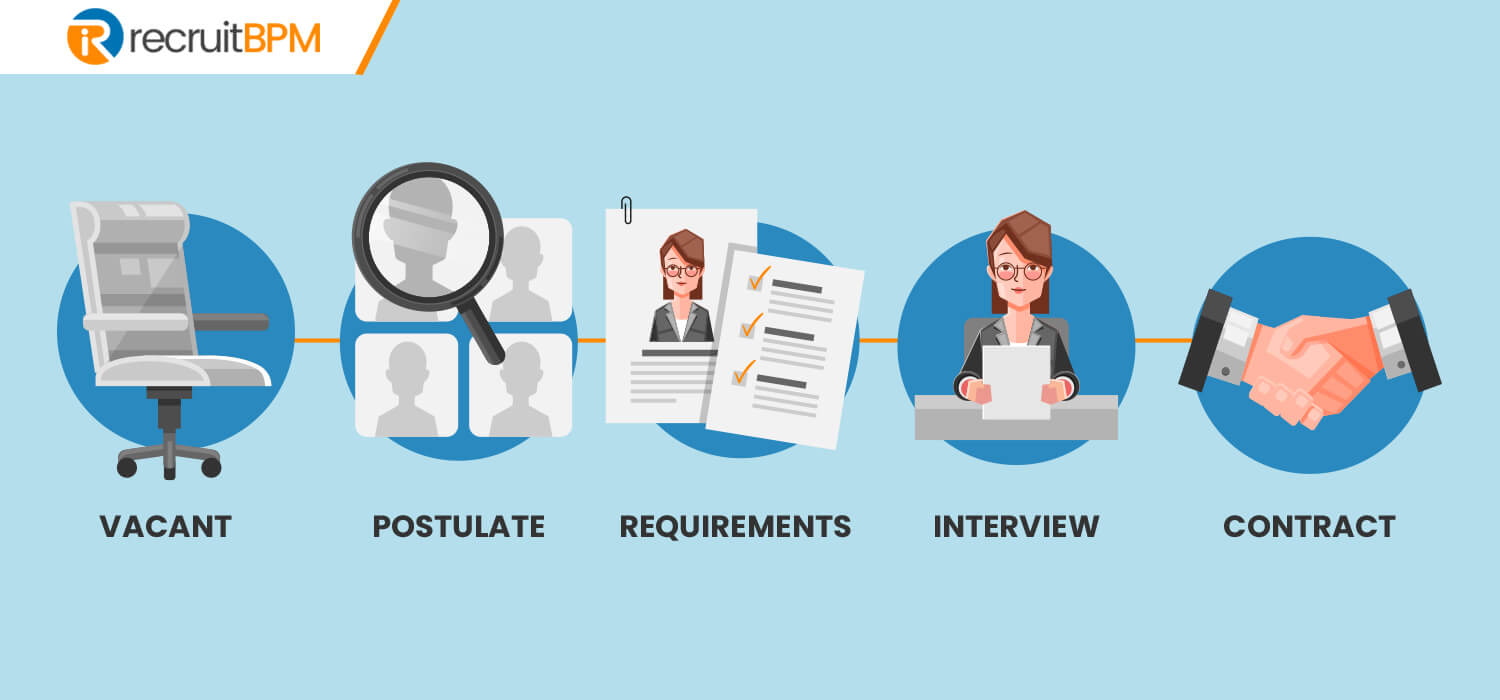 Recruiting professionals face many challenges in the world of talent acquisition. We performed extensive research by talking to our clients, recruiters, and other personnel involved in the recruiting process. Through a detailed study, we have identified the major challenges that a recruiter or HR professional may face. Not only that but we also identified how to overcome these challenges. We are excited to share the common issues recruiting agencies face as well as the practices helpful for solving them. Below is the complete list:
According to LinkedIn, 75% of job seekers consider an employer's brand before applying for a job and would hesitate to take a job with a company that had a bad reputation or fails to attract the job-seekers.
Building on your employers' brand through various branding strategies is required. Applicant Tracking System like RecruitBPM provides the clients with a comprehensive employer branding module that enables creating an attractive, responsive, and branded career portal. Through this, you can present your brand to the candidates and show why your firm is a great place to work.
The second major challenge that recruiters face is a lack of qualified or eligible candidates. According to a study, 87% of recruiters reported "unqualified candidates" for the position they were applying for.
The only solution to this problem is to snatch qualified candidates by competing with other recruiting firms. RecruitBPM's candidate sourcing through power search and Boolean search tools enables you to search for the most suitable candidates by applying multiple filters. Once a pool of candidates goes through these filters, the outcome is the most qualified and suitable list of candidates who tick every box in your checklist.
The recruiters who are willing to fill open jobs with the best suitable candidates are forced to look for candidates beyond their employee's social networks. They need to find those rare hidden gems by expanding their reach to various job boards.
To reach out to the maximum number of talented candidates, you'll have to increase your presence across all the job portals and possible channels. RecruitBPM's Applicant Tracking System and CRM provide you with the opportunity to advertise your job openings across multiple channels, including free and paid local and global job boards, social networks, and dedicated career portals.
Many recruiters believe that having a candidate database who are interested in working for your firm can make the whole recruiting process a lot simpler and more efficient. Rather than conducting a candidate search on various channels for every job opening, it would be helpful if you already have a pool of candidates to choose from.
Inviting potential candidates to join your talent network and keeping them up to date with job openings can do wonders for recruiting professionals. To enhance this process, RecruitBPM can help you create a landing page on your career site that will serve as a platform for job seekers to apply for a future job opening by providing their professional resumes and previous work experiences. The built-in CRM solution can further assist you in managing this talent pool.
According to the recruiters, if you don't work for improving your candidate experience, you risk losing your top candidates, reputation, and money. It has been noticed that around 60% of job seekers have had a poor candidate experience with their employers which resulted in rejecting job offers.
The main thing that would solve this problem and improve the overall candidate experience is regular communication between the employer and the candidates. With RecruitBPM's CRM solution, you can keep your candidates in the loop by communicating with them through messages, emails, or even phone calls. In this way, every candidate is aware of the hiring process and can track the status of their application. To further improve this communication, you can even snooze your candidates and get reminded to contact them at the right moment.
Engaging with active and passive candidates
Candidate engagement is very critical for recruiting professionals so they must continuously communicate with their candidates. The main purpose is to keep the candidates engaged until the right job opportunity comes up. The problem that arises is that there might be hundreds of passive candidates and to reach them one by one can be a very daunting task.
To overcome this problem, RecruitBPM allows you to make email campaigns that will keep your candidates informed and engaged. These email campaigns enable you to broadcast your message to hundreds of candidates in a single go. You can even schedule the email campaigns to ensure that the message will be delivered to the right person at the right time.
To secure a candidate, every recruiter must go through the hiring process as quickly as possible. According to a survey, top candidates are available on the job market for only 10 days whereas 70% of recruiting firms can take as long as four months for a new hire. This means they need to shorten their hiring cycle to avoid facing the cost of delayed recruiting.
You can pace up the recruitment process by getting rid of unnecessary and manual administrative tasks. The tasks like candidate sourcing, resume parsing, communication, and conducting interviews should be automated rather than done manually. With RecruitBPM you can now save immense time and avoid recruitment delays by utilizing the automated resume parsing feature. This feature parses the candidate's resumes and matches the qualifications, experiences, and other professional skills with the job description.