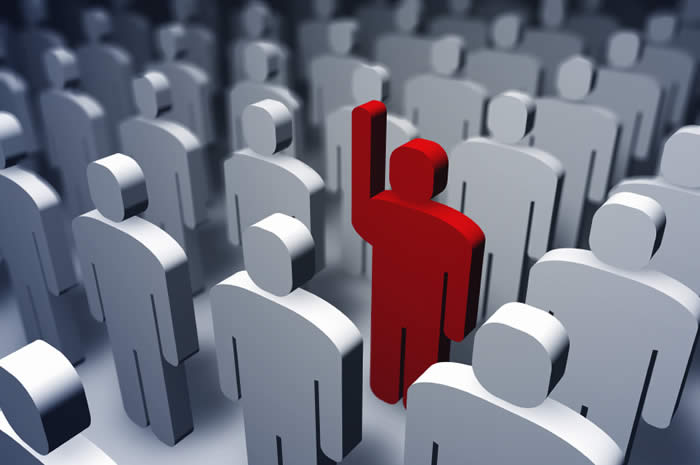 Ever wondered why your resume is not shortlisted, the reason could be that you may have employed the wrong applicant tracking system strategy. Employers use ATS to track top talent. Whereas, if applicants use wrong applicant tracking system strategy to submit resumes. Then, there are higher chances their resume to be left out. One of the key features of the APPLICANT TRACKING SYSTEM (ATS) is to scan the resumes for keywords. Applicants also need to understand how modern resume scanning tools works so that they can apply for job in the right way. The article provide a great insight through some assumptions related to resumes to find the truth about ATS.
Wrong Applicant Tracking System Strategy#1:
You Should Write Your Resume for the Computer and Not For the Person
Matt Singelman who is CEP at Burning Glass in Boston explains that for the job seekers there are two types of news the good and the bad. He said that it's not about just looking for the keywords as a lot of systems used to work on it. APPLICANT TRACKING SYSTEM provides job seekers the best match which uses 'contextualized' instead of 'semantic' search.
Singleman said that the bad news for the job seekers is that you have to make resumes which require customizing. You have to customize your resume for each job you apply and you have to emphasize the experiences and specific skills.
Wrong Applicant Tracking System Strategy #2:
Search Technology Programs or Robots Are Not Replacing Humans
Many companies employ keyword-focused Cloud Technology and screening traditional software.
The creator of TagCrowd, Daniel Steinbock creates the most popular tag cloud or word cloud. TagCrowd is a web application which visualizes the frequencies of words in any sort of text. Resumes are also par of it. Word cloud offers you to examine the document. It immediately creates a visual which focuses on words that are seen in a block of text.
Wrong  Applicant Tracking System Strategy#3:
Use White Fonts in Your Resume to attract recruiters
One of the myths among applicants is that if you are using a white font in your resume so that employers' Applicant Tracking System will read the white and small font. However, its entirely wrong. So, if you are relying on this to attract recruiter then it would cost you.
According to Steinbock, you should give some real thought to your resume for both human beings and technological audience. Consider things which will convince and persuade the interest of hiring managers . ATS will read all the materials in your resume.
Wrong  Applicant Tracking System Strategy#4:
Bad Formatting can Discard Most of the Resumes
Wrong formatting can result as the recruiter can discard your resume. Recruiters don't have enough time to understand complicated resumes. As the proverb says "first impression is the last impression."  Its the era of modern recruiting practices. Recruiters use ATS to recruit. If your resume is not in the right format then build your hopes of getting through a ATS. The reason is that ATS rejects resumes with bad formatting. Therefore, when applying for jobs, put your focus on ATS friendly resumes.
Right Applicant Tracking System Strategy:
You Should Ditch Graphics on Your Resume Otherwise All the Hard Work Does Not Pays Off
The graphics can be negative factor on your resume. Hiring managers want to see your experience and skills rather than graphics. This can end up your resume in the trash heap.
Kathy Downs who is an accounting recruiting manager and a Robert Half Finance in Orlando, Florida says that some people make a very fancy resume. The reason for it is that the print form of the resume may look beautiful. However, when it is uploaded and emailed into an employer's system. Then, it will format your resume and all your hard work will go in waste. Steinbock says that it's not important to use one font in the resume.