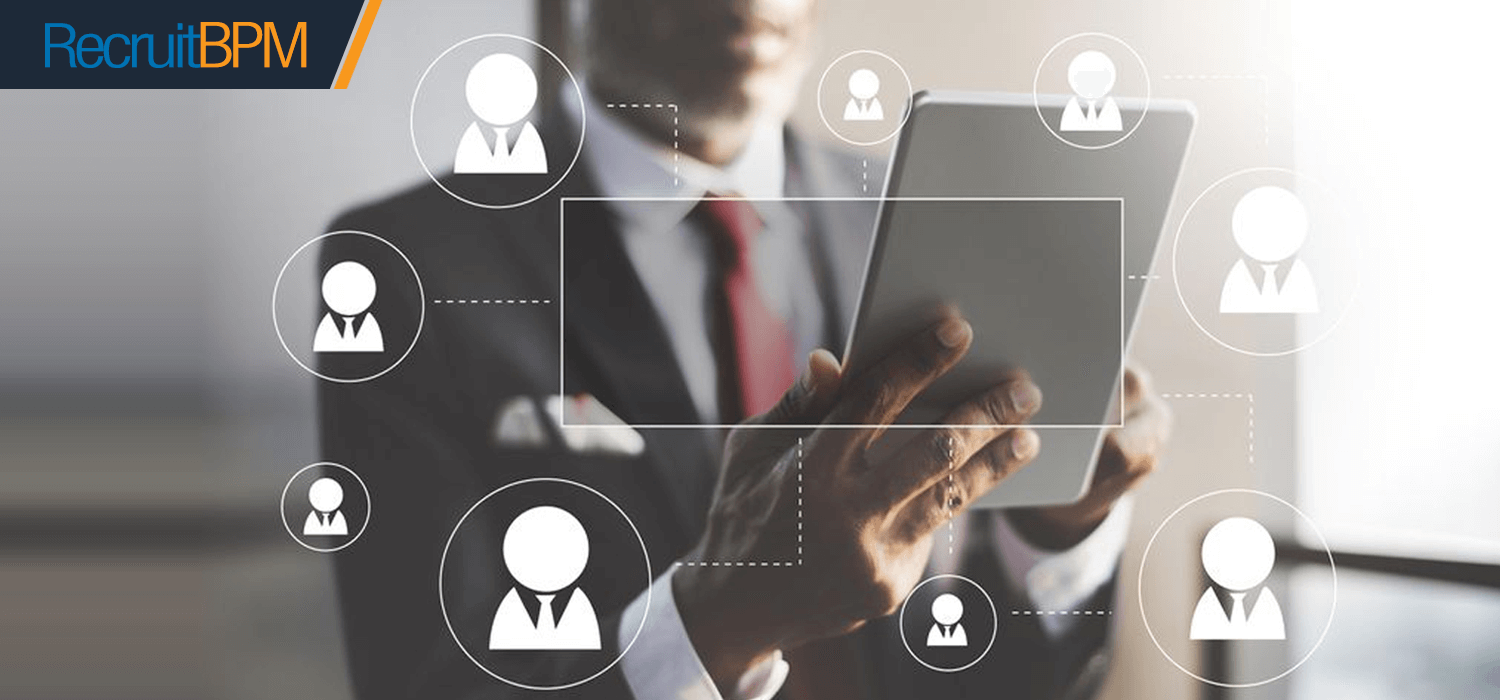 For many years the recruiting industry had been quite stable with the recruiters rendering them complete control over the hiring process. The stages had been very simple: identify an open position, advertise it, screen candidates, schedule interviews, and negotiate an offer.
Though we witnessed the initial waves of changes with the advent of online job boards in the mid-1990s, yet recruiting processes still got along. In the contextual sense, there was profound use of words like 'digitization' and 'applicant tracking system'. However, they held very little or average importance to the recruiters. A few of the initial recruiting software packages hadn't been integrated and hold very little value as to the basic system spreadsheets.
In the early 2000s, we witnessed the introduction of more progress and advanced technology into the recruiting industry. Some of the intellectual and smart recruiters began to get a heads up on approaching changes and took note. Now back to 2019 and the recruiting industry is totally a different world!
What has changed and how
Technology has been the key changer in the recruiting industry, inducing a change in the candidate's mindset. Quick access to data, increasing connectivity, and temporary employment have changed the game for the recruiters, offering more control to the candidates.
In the early days prior to the internet, candidates used to respond to print job ads, usually without any knowledge of who the potential employer could be. Nowadays, applicants like to have more knowledge about the employer before applying. And this is the real trick – top talent assumes that companies must have an employer brand so it can be easy for them to decide whether they want to apply or not. They are into making blind applications anymore.
The voracious need for advancement in technology in all domains has brought another game-changer to the recruiting industry: skills shortages. According to recent research, 40 percent of international business leaders mentioned skills shortages as a limitation for growth.
Here are the top trends to change the recruiting industry!
Rapidly developing technical skills requirement
First and foremost, technical skills is big requirement for technical jobs. Even though, you may also be facing a skills shortage in your industry, don't overlook them. As technology progresses, each industry will welcome the likes of IoT technology, big data, data analytics, and AI, etc. An assessment has shown 65 percent of tomorrow's employees will be hired in jobs that don't even exist today. The solution to this problem is that hire an industry expert who remains up to date with the industry developments.
A more temporary workforce
Long-term employment services are quickly fading into oblivion as the employees incline to change jobs and industries more frequently. Quite a few of the employees remain in one company for more than a couple of years or so nowadays as people go for a more diversified approach to work and want to work in different roles. Looking only for education and job skills had been in the past. Nowadays, the recruiters need to focus on the candidates' potential as well. What had been the career ladder has become the career lattice. Therefore, focus on productive talent and building good relationships with your talent.
More connected and informed employees
The Internet has been transforming the employee and candidate mindset. Now they no longer want to be identified as the numbers on the payroll of a company. The applicants are keen to have more information rather than just the job description and salary package prior to accepting an offer. If you are looking for the top talent, you must know how to motivate them in joining your company. You must use marketing as a recruiting tool. Be aware of your employer brand and the way you can sell it to prospective candidates not only job applicants. Engage regularly with your talent pool to keep their interest when an appropriate position comes up.
Candidate-focused approaches
Earlier the recruiters had a focus on the requirements of the company, and the candidates were seen as the numbers that formed an effective placement. It is not the case anymore! Applicants are now aware of and judging your every move. Substandard recruiting processes, absence of employer branding, and inferior candidate experience will have a huge impact on your success.
What is worse, candidates make the news viral on social media and review sites like Glassdoor and Indeed. A few negative reviews can make your talent pool turn into a mud pool instantly. You need to be candidate-centric! Guide those members of your hiring team who have no understanding of how important candidate experience can be. However, you need to think about the person you want to attract for any position when you start hiring and then put yourself in their shoes. How would they like to be treated and what would make them accept the offer?
Completely digital recruiting industry
It is impossible for a recruiter to welcome the different types of recruiting we require today along with sticking to the old school methods., of manually going through numerous applications to find the best candidates. That's where technology plays its part to help us. Algorithm-assisted selection lets the recruiters shortlist the applicants without having them go through each resume. An applicant tracking system enables them to keep track of all of their recruiting processes. Secondly, it also tracks candidate engagement. Furthermore, they can also have access to real-time data and HR metrics.
Lastly, with these trends, the landscape of recruiting industry has changed a lot. It has turned the recruiter into an innovator, a visionary, a communicator, and a guide, etc. Moreover, being a recruiter might seem like a tough task, but it really isn't. However, all they need to do is use the technology and keep their finger on the pulse of industry developments.